Immortals* have eliminated
Team Secret from the PGL Open: Bucharest Minor group stage, securing themselves a playoff berth.
Kim 'Febby' Yong-Min spoke to the panel after the match about what it's like to play with QO for so many years and why he keeps doing it.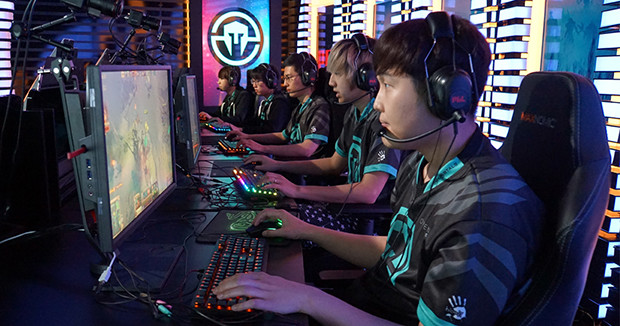 Source:

PGL



Team Secret won the first game of the best-of-three match with a last-pick Meepo for
Marcus 'Ace' Hoelgaard that dominated Immortals.



"We were thinking 'Oh shit we didn't ban brood' so we were afraid of last pick Broodmother but then they last picked Meepo [...] You're not supposed to express it because it brings in negative vibes to the team but I felt it, like 'oh shit'."

Immortals may have lost that game, but they didn't let it get them down. They came back to win the next two games of the series, eliminating Secret.

The panel were most intrigued about what it's like having the former MVP squad back together, and why these players keep returning to play with each other. Febby described the team's style as "QO-style", after their sometimes overzealous carry player, but Febby says his occasional overextensions don't make him angry.



"I played with QO for like three or four years, I was mad in the first two years, now I blame myself. Now I think like "Febby! You should have told QO and kept saying don't go don't go don't go," that's what I think."

In the end, they play together because this playstyle has proven to work. Febby believes it can take them all the way.



"I feel like we can win TI. I think that's it. With this playstyle. We look bad but sometimes we look good so we gotta just limit the looking bad part. (laughs) When we do look really bad we know why it didn't work, so it's ok."

Immortals will face
Mineski in the second semifinal match of the day tomorrow but as a top four team, they're already guaranteed at least 30 Qualifying Points from this event.