HappyFeet only qualified for one LAN event so far this season but it was the big one. Unfortunately, now they won't be able to compete at ESL One Hamburg 2017 due to being unable to secure visas in time. *UPDATE 17:05*

Due to unforeseen visa issues @Fnatic will replace @HappyfeetDota2 at #ESLOne Hamburg! https://t.co/vt3P0LYwVP pic.twitter.com/JQ93OHMt7d— ESL Dota2 (@ESLDota2) October 19, 2017


ESL have announced that Fnatic will take HappyFeet's place in the upcoming Major.





HappyFeet were one of the teams seeded directly into the quarterfinals of ESL's single elimination qualifier bracket. They beat WG.Unity and Fire Dragoon to make it to the final. In the best-of-five final, they took out Clutch Gamers in a 3-0 shutout.

Had HappyFeet attended ESL One, they would have won at least $20,000. That's more than the "Total earnings" listed on their team page on Liquipedia, making this a very costly disappointment for the organization. Being unable to secure visas is a less common problem today than it was just a year or two ago, but it still exists.

ESL have not announced what team will be replacing Happy Feet in Hamburg. Some members of the community have pointed out the conspicuous proximity of the announcement that Mineski had dropped out of Dota Pit, an event just a few days later. Mineski have proven themselves to be one of the strongest teams in SEA, but were knocked out in the quarterfinals of ESL's SEA Qualifier.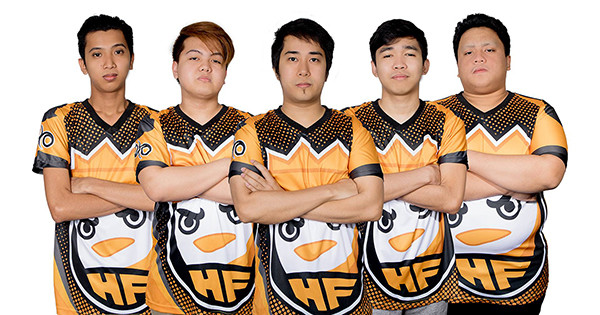 Source: HappyFeet Facebook
Happy Feet Roster
Rafael 'Rappy' Palo

Benhur 'Benhur' Lawis

Jaysie 'Yajdoto' Garan

Julius 'Julz' De Leon

Jessie Cristy 'JessieVash' Cuyco