No, this isn't the opener to a joke, it's what's about to happen at the TakeTV Studios in Krefeld, Germany this week! The question is, which player can help their team emerge victorious?



Eight teams are headed to Krefeld this week for the ROG Masters 2017 Regional Finals EMEA, but just one will secure a spot in the Global Grand Final later this year. These three players have long histories in the Dota 2 scene, and we believe that with their experience and skill, their teams could come out on top.


Ilya "Illidan" Pivcaev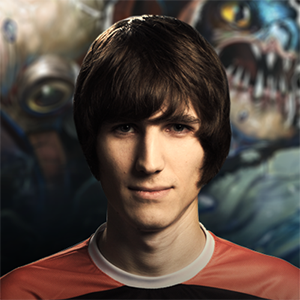 Source: Illidan on Twitter

The names Illidan and Virtus.pro were almost synonymous since his entrance to pro Dota 2 with the team in 2012 until the end of 2015. He made a few brief exits from the team during that time, but was part of the roster for the greater part of three years. The highest point was arguably VP's 5th-6th place finish at The International 2015.

Since then, he's been playing with organizations like Team Spirit and Fantastic Five but never found the same level of success as before. Now, he's the captain of
No Rats*and they're getting ready to play their first LAN together in Krefeld.

Unlike Illidan's past teams, SFT is an otherwise entirely European squad. He's also set apart from his teammates by the fact that no one on the roster has tasted success quite like their captain.

So far, the team has managed to beat OG and nearly qualified for a Major, as well as established themselves as a worthy regional qualifier invite in EU. Winning ROG Masters' Regional Finals EMEA should be well within their grasp.


Alaan "SexyBamboe" Faraj
Alaan 'Bamboe' Faraj is a capable offlaner but, after attending The International 2012, he hasn't made an appearance at any other Valve events. He's played with numerous talented European squads in the mean time (plus a trip to Korea with Team Zephyr), but none of those teams have reached the top tier.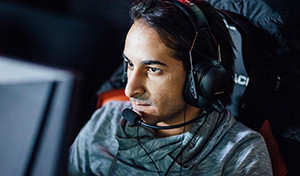 Source: DreamLeague
Double Dimension* could be the place Bamboe gets his due. The squad attended TI7, but with little experience under any of the players' belts they were outclassed. Now, they have that brief taste of glory to drive them to bigger and better things with this top-notch offlaner to help.

Bamboe's most-played heroes are well suited to the current meta. Nature's Prophet, Batrider and Earth Shaker have long been strong picks, but they're especially strong choices today. He's also been playing quite a bit of Enigma recently, meaning that HellRaisers have a very strong team fight option in their back pocket should they need it.

If they can win TI7 qualifiers, HellRaisers and Bamboe can certainly take on ROG Masters. We'll have to see how the new HR roster does when they get to their first LAN later this week.


Sergey "G" Bragin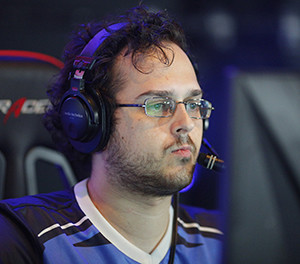 Source: StarLadder
Vega Squadron * are in a bit of a strange place right now. They're the biggest name competing at ROG Masters but they've been struggling a bit in their official matches. They've just finished a week of four two-game series in DreamLeague Season 8, but they lost seven of those eight games. Still, the one game they won was against OG so they've certainly got it in them to compete with the best.


Sergey 'God' Bragin isn't Vega's captain, nor is he their only veteran player. He is, however, someone who played alongside Illidan during his time on Virtus.pro, including their strong TI5 season. He stayed with VP much longer than Illidan did, not leaving until after the squad failed to qualify for TI6.

He has been a well-respected midlaner in the CIS region for years and, if Vega can get over their early season jitters, they could crush the competition. The combined experience of G,
Ilya 'AlohaDance' Korobkin and their captain
Krivulya 'Cema' Semion give them an edge no other team has.



Tickets to the ROG Masters Regional Finals EMEA at the TakeTV Studios in Krefeld, Germany are available! If you're in the area and you'd like to see these teams play in person, just head over to the Eventbrite page where you can register for free tickets (max two per peson).