A mix of veteran and new blood Malaysian players have come together to form New Beginning, a team whose roster was revealed in their first ProDota Cup match earlier today.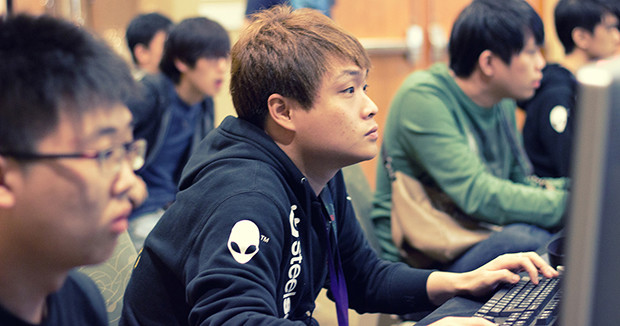 YamateH (center) with Zenith at TI3. Credit: Valve



The veteran members of the squad have been around the scene a long time, especially YamateH, who was a legend in the days of DotA but has struggled to reach the same heights in more recent years. His teammates are
Wai Pern 'Net' Lim and
Lee 'Ky.xY' Kong Yang, two of the members of the 2013
Orange Esports* roster.

If you're newer to Dota 2 and all you know about TI3 is the story of
Alliance vs
Natus Vincere in the Grand Final, you've missed another big part of that event, which was the tale of 3rd place squad Orange Esports. They started the main event in the upper bracket, but were immediately knocked down by Na`Vi, only to run all the way through the lower bracket to face Na`Vi again in the lower bracket final.

The other two members aren't so familiar.
Law 'NJ' Chee Hong most recently played for o2esports alongside YamateH while
Cheng 'vtFaded' Jia Hao played for Fnatic briefly during their hunt for a new roster in January of this year, but is largely unknown otherwise.

This could be a complete coincidence, but Orange Esports' "Dota 2 team" page on their website currently has the words "COMING SOON!!!!!" (yes, they used five exclamation points). It's possible that they're eyeing this new roster, but the page appears to have existed since at least April 2017.

The New Beginning roster:

Lee 'Ky.xY' Kong Yang

Cheng 'vtFaded' Jia Hao

Law 'NJ' Chee Hong

Wai Pern 'Net' Lim

Ng 'YamateH' Wei Poong