BurNIng is taking a break to start the upcoming season, while iG.Vitality have lost announced replacements for both Paparazi and InJuly.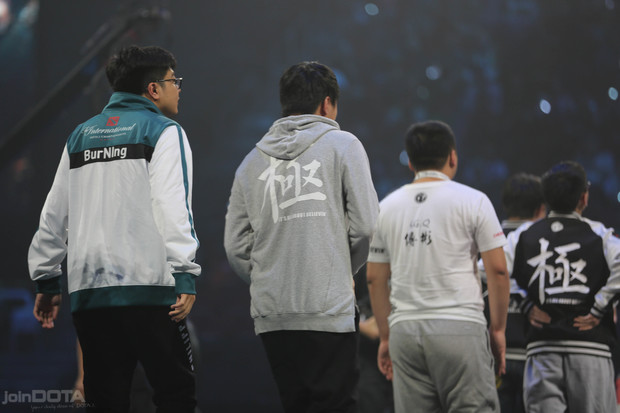 BurNIng leaves the TI7 stage with Invictus Gaming



Invictus Gaming made the announcement on their official Weibo page. The departure of BurNIng is treated with very little fanfare, and it is unclear whether his break will be permanent or if he plans to return before TI8.

BurNIng's replacement in the role of carry will be
Yang 'NeverEnd' Pu, who has also changed his in-game name to "GazEoD", according to the announcement. Curiously, the announcement also takes time to note that this name translates to "death gaze". The rest of iG will remain the same.

iG did very well at The International 2017, though it was yet another "close, but not quite" for BurNIng, who has been chasing a TI championship for many years. They came 5th-6th but their fellow Chinese squads were their downfall, losing to
Newbee in the upper bracket before being eliminated by
PSG.LGD in the lower bracket.

Invictus Gaming's roster

Yang 'NeverEnd' Pu

Ou 'Op' Peng

Lin 'Xxs' Jing

Ye 'BoBoKa' Zhibiao

Fu 'HHH / Q' Bin

iG.Vitality have lost one of its stars with the departure of Paparazi for Vici Gaming, which was announced earlier this week. Former iG.V captain InJuly's new team has not been announced.

Flyby, formerly of CDEC, will take on the role of carry. Srf, who is very new to the competitive scene will be the team's new offlaner. He played with Vici Gaming Potential since September 2016. It was also his first big name team in the pro scene.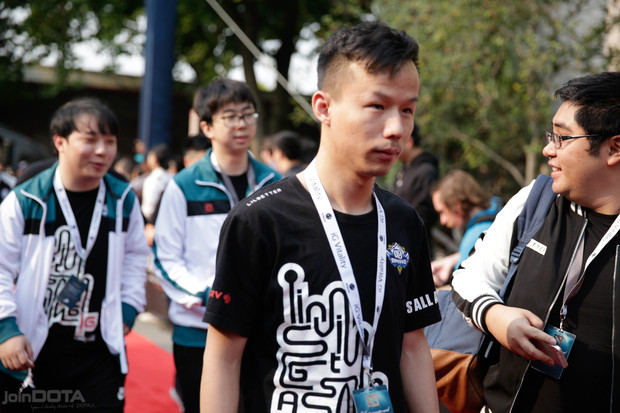 iG.Vitailty make their entrance on TI7 opening day



Unlike their Vitality-free counterparts on iG, iG.V didn't fare too well at The International 2017 (though being there is, of course, a great achievement in itself). They played relatively well in the groupstage, taking a 7-9 record in the round robin, but lost to
Digital Chaos* in the opening round of the lower bracket and were eliminated.

iG.Vitality's roster

Su 'Flyby' Lei

Xu 'Sakata' Zichen

Sun 'Srf' Runfa

Gao 'dogf1ghts' Tianpeng

Su 'super' Peng