One year after Korean Dota's best player went their seperate ways to find their fortune among teams around the world, the TI6 lineup of MVP Phoenix seems to be back together. Qo mp forev febby dubu 샤봉디제도— QO (@QOdota) September 1, 2017


It might seem like a dream to some, but as long as this tweet from
Seon-Yeob 'QO' Kim is telling the truth, the whole band's back together.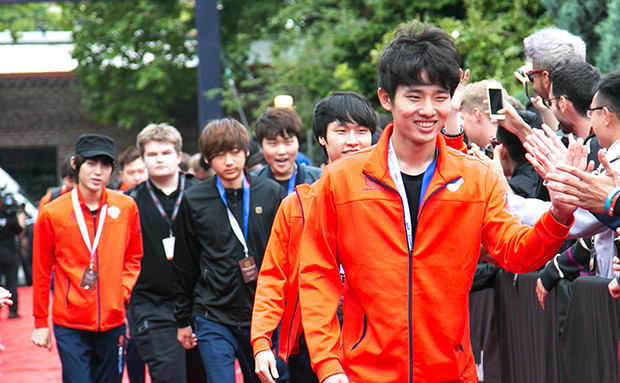 MVP Pheonix make their entrance to the TI6 main event. Photo Credit: Valve


MVP Phoenix didn't immediately all go their seperate ways after TI6. They did very well in Seattle that year, taking 5th-6th place after knocking OG out of the upper bracket but losing to Wings before being eliminated by Fnatic in the lower bracket. All five players dropped from the roster on Valve's Majors registration site, but news got out later that the entire roster's contracts were up for negotiation and they were not necessarily leaving, but instead just keeping their options open.

When
Sang-Don 'FoREv' Lee and
Pyo 'MP' Noa were announced to be moving to Team Secret in the post TI6 shuffle, it was no longer possible to keep the entire group together. However, three members remained for the rest of 2016 with
Kim 'Velo' Taesung and
Lee 'Reisen' Jun-Young filling the open positions. When Forev left Team Secret, he quickly returned to MVP and Velo was moved to the substitute role.

MVP made it to The Boston Major, but struggled in the group stage and lost to OG in the opening round, finishing 9th-16th. One month later, the team went their seperate ways one by one. Forev left for
Team B)ears* in EU, QO joined
Team WanteD* in NA,
Kim 'Febby' Yong-Min joined
Fnatic in SEA and
Kim 'DuBu' Duyoung joined Team Onyx in NA (which would later become
Digital Chaos*).

Every member of that original roster made it to TI7 in one way or another. Forev and DuBu played for Digital Chaos, QO and Febby played for Fnatic and MP remained with Team Secret.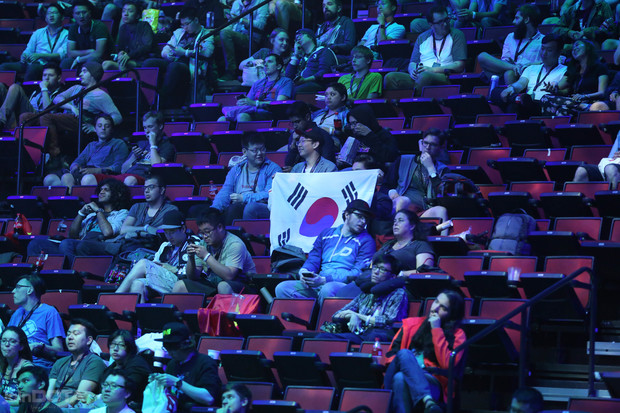 Fans of Korean Dota at TI7



Now, the five players have apparently decided that it's time to reunite, much to the excitement of their fans.

The team doesn't have a name yet, but QO's tweet also includes Korean text which (according to reddit user nallaaa) is a reference to an arc of the One Piece anime in which the main crew reunited after training apart. Fitting!

The "new" Korean roster:


Seon-Yeob 'QO' Kim

Pyo 'MP' Noa

Sang-Don 'FoREv' Lee

Kim 'Febby' Yong-Min

Kim 'DuBu' Duyoung