After the first pair of matches, just one non-Chinese team remains of the four upper bracket squads.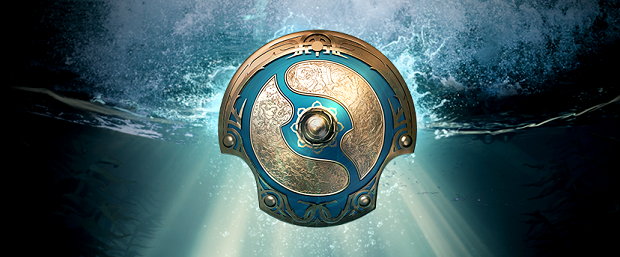 LGD.Forever Young vs. TNC Pro Team


The first match of the day was between group stage champions
LGD.Forever Young and underestimated underdogs
TNC Predator. Game 1 of the series had the relatively small Pinoy cheering section bringing the noise in Key Arena, though the sizeable Chinese crowd had plenty to shout about too.

TNC are a very strong team and well practiced in high pressure situations, but there's a common thread in many of their games in that they often have a very lead to start their games but lose their hold as the game goes later. This is exactly what happened in Game 1, though TNC showed some brilliant teamplay along the way.




Carlo 'Kuku' Palad's Alchemist was a big threat but once Monet's Terrorblade got six-slotted, LFY had plenty of damage to cut through the tanky TNC carry. Super's Puck was the big playmaker of the game, landing multiple huge Dream Coils to set up great fights for his team. TNC kept themselves in the game beyond the 50 minute mark, but a series of great fights from LFY ended things just after an hour-long game. Any fans in Key Arena that were feeling a bit sleepy this morning were certainly woken up after this.

Sadly, the next game was all LFY. TNC tried an offbeat strategy with a last-picked midlane Broodmother for Kuku, but LFY's own last-pick Bristleback was a solid choice to limit the damage he could do with his Broodlings.

LFY played very aggressively, keeping Raven's Naga Siren from getting a good start and taking early control of the game. After just 33 minutes, LFY had taken two full lanes of barracks and sent TNC packing to the TI7 lower bracket.

LFY look to push TNC into the Lower Bracket in Game Two #TI7 pic.twitter.com/hFOBmRqfQX— DOTA 2 (@DOTA2) August 8, 2017



Virtus.pro vs. LGD-Gaming


With TNC knocked down, Virtus.pro was the only non-Chinese team left in the upper bracket. If they had lost, we would have been guaranteed to have a Chinese squad in the TI7 Grand Final, but that was not the case thanks to a dominant 2-0 win from VP.

According to Lil in the post-match interview with Kaci, he believes that Chinese teams are unable to face up agains thier aggression because VP play fast, but the Chinese teams play slow. It may not be true, but his confidence was obvious.

In Game 1, VP rolled over LGD in just 24 minutes. The kill score was 26 to just 5 and VP's first win of the series looked effortless.

VP pulled LGD apart in Game 2 with their Chen pick for Lil. He moved around the map early forcing LGD to react. They took some trades but with the amazing start
Vladimir 'No[o]ne' Minenko's Venomancer had in the middle lane, LGD didn't stand seem to stand a chance.

Ramzes and his unkillable Faceless Void help VP drop LGD 2-0 to move onto the UB Semifinals vs LFY. #TI7 pic.twitter.com/UpdqFCfFmy— DOTA 2 (@DOTA2) August 8, 2017