Phoenix, Phoenix and Phoenix - at ROG MASTERS 2017 Regional Finals in China it was all about
Xue 'September' Zhichuan dominating the tournament with
CDEC Gaming. After a strong semi final against
Vici Gaming Potential on Day 1, the Grand Final seemed like it would be much more intense since
Team Max also won their semifinal game pretty convincingly.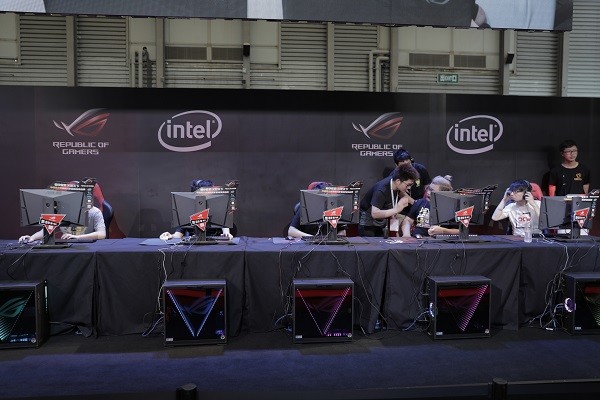 MAX trying to figure out a way to stop Sep


But the up and coming Chinese team, who also competed in last years version of ROG MASTERS, made one mistake all over again - they didn't ban one of September's best heroes.

The ex-
PSG.LGD player, who already missed some big events like The Summit 7 and The International 2016 due to visa problems, is known for being an excellent Phoenix player, maybe even one of the best right now.


At least against his Chinese opponents he had the chance to show his skill. Even as a support, he already had a huge gold advantage above his enemy support after a few minutes because of close to perfect ganks and great map awareness.

No wonder Game 1 was over after 30 minutes with a gold advantage of more than 10k - CDEC had a good start in this Bo5 series.


From September to June - is the flawless tournament incoming?


And again: in the second game they didn't ban Phoenix. September took his next chance to play his favourite hero, on which he has more than 160 professional games played.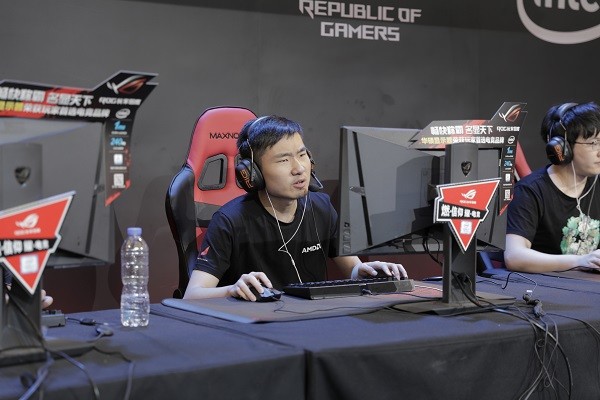 The original Phoenix: September


This time Team MAX trusted on a combination of Disruptor and Riki to silence the winning voices of CDEC Gaming from the other side of the stage. A confident lead in the game allowed them to snowball their enemies structure. After 20 minutes MAX had a 6k gold lead and 21 to 10 kills.

But like our joinDOTA-caster of this series
Gareth 'Gareth' Bateson said:



A good teamfight combo with Faceless Void, Phoenix and Silencer was dangerous for Team MAX' lead. Although September didn't have the chance to shine on his hero, it was "You can never count out a combo team"
Lin 'Son Goku' Shi Yang on Void keeping CDEC's hopes for a flawless tournament alive.


A strong highground fight by CDEC in the defense showed the potential for a comeback. Too many solo deaths, no efficient split pushing and weak teamfights gave away Team MAX's lead.

After 66 minutes and a strong teamfight the game was over - CDEC had destroyed MAX's economy completly. They were one game away from the sweep.


The third Phoenix in a row - can they counter him again?


After this devastating loss in game two MAX still held to their strategy of not banning Phoenix, but avoided the combination with Earthshaker by picking him themselves.

It didn't help them that much. Phoenix's annoying Sun Ray which destroyed the teamfight potential for MAX - September was back into the game. Only some solo kills engaged by Lifestealer and Storm Spirit gave MAX the possibility to still keep up with the pace of CDEC.


After engaging a strong teamfight for CDEC, MAX's Storm Spirit came back into the game and destroyed the hope of an early end - September and his mates had to play way more passive now, if they still wanted to get that sweep.

With
Su 'Flyby' Lei on Terrorblade, the pushing ability combined with the teamfights by CDEC were way too intense for MAX to really have a strong influence - their only hopes were on Storm Spirit played by zyy, a standin.



Even a confusing moment for the casters - after a slaughter of a teamfight where Lifestealer got an Ultra kill, he destroyed the mid barracks and successfully pushed forwards for Tier 4 towers and took a win for Team MAX. "In what world do you make this play?"


MAX got their first win in this series.


The comeback is real!


After three games of a tough fight against September, MAX finally banned Phoenix.

Even though he was on Spirit Breaker this time September was ready for the teamfight action to disturb the tactics of MAX. CDEC's combination of Sunstrike from Invoker and Clockwerk's Hookshot meant MAX had to be very careful for early aggression.

While it worked perfectly for the first few minutes, MAX fell for the Ursa bait on Roshan. A four for one trade didn't work well for them but CDEC were riding high after that Roshs teamfight and gave up three key kills, allowing MAX to even the score.


Although Invoker was a good choice for the mid laner MAX knew how to counter the strategy of CDEC - the comeback was real with the 2-2 draw.


Back to the roots


In the final game September was back on his favourite hero, his fourth time in five games. Now it was on him to make the difference in the last game of the day.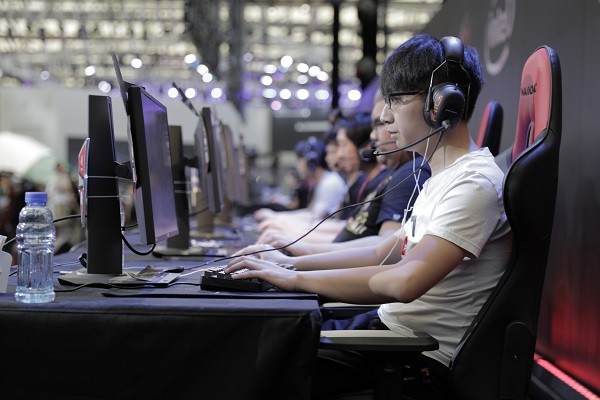 MAX still having the chance for the upset



This time the Chinese favourites combined the fire bird with Slardar on June - the last chance for the allstar team to win the first spot for the ROG MASTERS Grand Finals.

All eyes were on the mid battle between
Gao 'Setsu' Zhenxiong and zyy - Puck against Templar Assassin. The winner of this battle could make the difference for this entire series. The spectators at ChinaJoy could feel the pressure on both teams, both wanted to win the Qualifier, both wanted to have a spot at the Grand Finals.

From early on September showed why he is known for this hero. Again and again he was there in the right moment to damage and heal with his Sun Ray, every teamfight was getting more and more difficult for Team MAX.

The perfect quote delivered here was not by the casters but by the famous band Green Day:



Everything was concentrated on the performance of Phoenix. If September brings the skill of the previous games, CDEC should win this. Especially because the botlane couldn't find the kills they needed to shut down Ursa. "Wake me up, when September ends"

With MAX bith winning the mid duel and finding plenty of farm for Ursa, it didn't look good for CDEC in the mid game, but they needed a good teamfight to break into the game.

Roaming all around the jungle, smoke-ganking and finding solo picks CDEC found their foothold. After several fights around Roshan, CDEC managed to get the Aegis and forced MAX onto the highground.

WOW! That four man crush by June secures @CDECgaming the lead in the final game. #ROGMASTERS live on https://t.co/qki278riyB pic.twitter.com/0LtOt5bOdo— ROG MASTERS (@ROGMasters) July 30, 2017
A 17k gold lead after 30 minutes in the game deillusionated the hopes of MAX' fans. It was just a matter of time until CDEC would advance to the Grand Finals - and they did it. CDEC is the first team advancing to the Grand Finals of ROG MASTERS 2017.