It's a question on quite a few people's minds, especially people who are new to the esports scene. So here's a little intro to the new host of The International.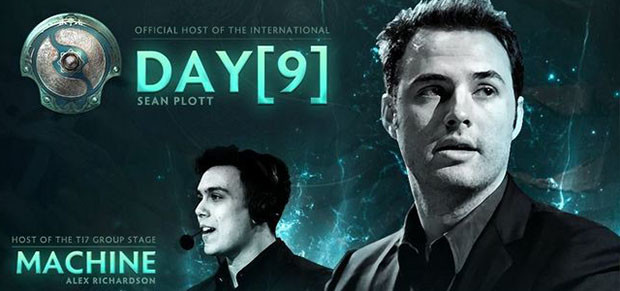 Sean "Day9" Plott was announced as the host of TI7 two days ago but there are those among you might be still a little confused who he is. If you've not followed the Starcraft or Hearthstone scene it's likely you may never have heard of him, but hopefully after this article you will know a lot more about him and perhaps even start looking forward to him hosting TI7.

Day9's esports career started when he was a teenagerThe first esports tournament I ever watched was WCG2004 and by that time Day9 was already a Starcraft 1 professional player. In Blizzard's Starcraft 1 much like in Starcraft 2 the Koreans were dominant, and Day9 was one of the best NA player in the world at a highly intensive 1 v 1 title. He represented the United States at the World Cyber Games in 2004, 2005 and 2006.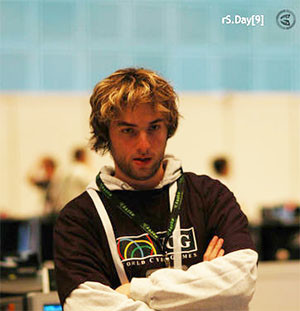 18 year old Day9 at WCG 2004

The World Cyber Games back in that era was an Olympic style tournament similar to WESG today in which players would qualify to represent their country and it was a multi-game tournament, something which has now became a rare sight. For example WCG2004 featured Starcraft 1, Warcraft3, Counter-Strike 1.6, Unreal Tournament 2004 and more.

Unlike WESG earlier this year which saw only a handful of top players participating in Dota 2, the WCG was the biggest tournament of the year for multiple titles and representing your country there was a massive achievement.

Day9 placed top 16 at the WCG2004 Starcraft Grand Finals out of 67 players from around the globe, losing to the eventual winner of the entire tournament
Xellos.

In 2009 Blizzard would release Starcraft II's beta and Day9 transitioned to the new game. It was in Starcraft II that Day9 started to focus less on playing and more on content creation.

Day9 was known for being the younger brother of Nick "Tasteless" Plott, another professional player who went on to become a global star as a Starcraft commentator, becoming one half of the "casting Archon" Tastosis alongside another American Artosis. Day9's brother was already a big name by the time Day9 decided to start making a series called the "Day9 Daily".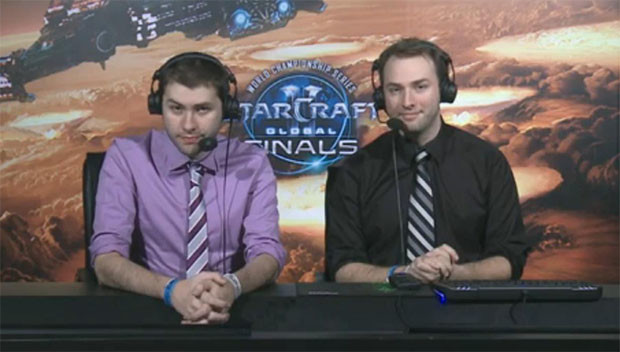 Day9 is the younger brother of Overwatch and Starcraft commentator Tasteless



One thing you have to remember is that in 2009 the media scene was very different. There were streaming platforms but nothing as brilliant as Twitch, which was not launched until 2011 and the idea of VODs was still a novelty concept.

For the most part people relied on downloading replay files to watch matches, and there was no option to choose a caster audio as we can do today in Dota 2 and other games. Hell you couldn't even rewind replays in Warcraft 3 at that time for example. It was a huge pain for an editor, thankfully things are different now!



The Day9 Daily - Day9 was a pioneer for esports content
In 2010 the Day9 Daily's popularity started to grow exponentially. The channel was initially a place for him to discuss the pro Starcraft 1 scene and the first ever Day9 Daily was a match analysis which was literally bare bones. However, when the Starcraft II Beta came out later that year he started producing content for the new game and the production value increased.

Content as I said before was rare, PurgeGamers wasn't even born yet, and Day9 made a plan which would have him release a video every single weekday. This was a pretty crazy goal in 2010 and even by today's standards it is still a remarkable achievement for a 1 man band. Each day had a specific theme, my favourite was "Funday Monday".

Funday Monday would set viewers a quest, similar to the ones you see in the Dota 2 BattlePass now. His quests were sometimes limit a player to using only one type of unit or going for a ridiculous build, the equivalent of going straight Rapier.



Viewers would email in their replay and Day9 would pick the best every Funday Monday to watch and discuss them while also setting the challenge for the next week. It was an ingenious way to engage the community, and the videos posted on YouTube after the broadcast started to rack up a hundred thousand views.

Between 2010 and 2011 Day9 pumped out over 400 Day9 Daily videos, all purely focused on the Starcraft scene and all done live from his bedroom . He was the not only the entry point for many new players - which Purge said inspired him to do the same - but also his knowledge of the game and analytical mind was a great source of knowledge for experienced players as well.

If you've watched Day9 being coached by Purge this year then you will have noticed Day9 is extremely quick with numbers and that is not surprising considering he did his undergraduate degree in Mathematics.

From 2011 to 2013 Day9 delved into commentating more seriously but still limited himself only to Starcraft. He was chosen to be a caster at Blizzard's biggest annual event BlizzCon 2011 and not only cast tournaments but was also part of State of the Game, a regular video series where established community figures discussed the Starcraft II scene.

By this point Day9 had become an iconic figure in the Starcraft community and his charismatic and entertaining personality had made him a fan favourite. He was happy to share life lessons he'd learned from high school, university, terrible dates or from his own friends. One example is the following:





2013 onwards - Day9 branches out into other esports and games
In 2013 Day9 branched out, and every Friday he would have Day9's Day off, where he would stream and complete single player games such as Dark Souls, Portal 2, Half Life 2 and Mirror's Edge. It was at this point Day9 as a brand started to really take off with people happy to watch him player other games besides Starcraft. The Day9 Daily series was passing the 600 mark and he decided to push the envelope even further.



Day9 was an avid Magic:The Gathering player and that was one of the games he started producing content for, so when Blizzard's Hearthstone was released in in 2014 it was the logical next step. Hearthstone unlike Starcraft II was targetted specifically at the casual gamer and Day9 went ham playing the card game on his stream, attracting a new fanbase towards the former Starcraft pro.

Day9 in 2017
Fast forward to this year and Day9 has become a megastar. Not only did Blizzard hire him to do the card reveal of their newest Hearthstone expansion Journey to Un'Goro, he was also the host of the PC Gaming Show live from E3.

At the end of last year Day9 made his first steps in Dota 2 by announcing he would be streaming a coaching series in which he would be taught every week by Kevin "Purge" Godec. The series was not only a great idea because viewers could learn along with Day9 but also because it very neatly introduced Day9 into the Dota 2 community.

Over the last six months Day9 has grinded Dota 2, and the speed at which he has improved is both scary and embarassing to casual Dota 2 players, ultimately leading to him being announced as the host for the TI7 main event. So now the question you're all wondering is... why will he make a good TI host?



What is so special about Day9 anyway? Why can he host TI?
When it comes to iconic esports personalities that have stood the test of time and managed to transition to multiple games, Day9 is up there with the likes of DjWheat and RedeYe. It's insane to imagine he started making video content regularly as far back as 09/10 and continued producing on a regular basis for the last seven or eight YEARS.

Day9 has not only been a professional player, he has been a caster, a content creator, a host and an analyst. Add to that his charisma and ability to appeal to not only the casual gamer but also the seasoned one, and it shouldn't be hard to take the leap to imagine he might be quite good at hosting TI7.

Another extremely important unique selling point in terms of Day9 as a personality is his relentless and contagious positivity. Day9 does not take shots at people nor does he insult any of the brands he has worked for. In fact you would struggle to find any "dirt" or drama on Day9 at all, he is almost as squeaky clean as Dendi. For a career in esports that has lasted almost over 14 years that is remarkable.

I am not going to argue why Day9 makes a better or worse candidate than other possible hosts for TI7, I only wanted to introduce the man who will be hosting the biggest esports tournament in the entire universe. If you have your doubts then I hope this article has alleviated some of them and that you will go into the TI7 main event broadcast with an open mind.



Did you know Day9 before? How do you feel about him hosting now?