The two-day playoffs of DreamLeague Season 7 begin tomorrow at DreamHack Atlanta. Four teams will enter, just one will walk away with the lion's share of $175,000 and the last LAN championship before TI7!



Of the four teams competing in DreamLeague Season 7, just
Team Secret and
Team Liquid will also attend The International. They won't be facing each other in the first round of playoffs, which means we're very likely in for an upper bracket final between the two European titans.

Of course, that is assuming that either
Planet Odd* or
Vega Squadron * don't pull off an upset, and both teams are certainly capable of such a thing. Secret and Liquid can't get complacent in this event, even though the proximity to TI could lead to a "saving strats" situation.



The first four matches of the bracket all take place on Friday, with the broadcast starting at 16:30 CEST. The second and final day will have just the lower bracket final followed by the Grand Final, with the broadcast starting an hour later, at 17:30 CEST.

DreamLeague have also already announced the broadcast talent that will be bringing us the action from Atlanta, featuring most of the usual DreamLeague crew.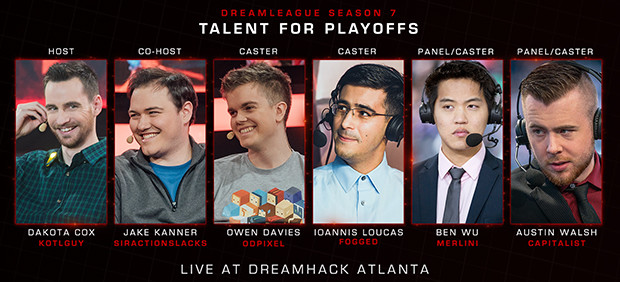 Source: DreamLeague



Will you be watching DreamLeague this weekend? Who will take home the championship this season?