The grand finals of ASUS Final Battle of the Year will be played tomorrow, Sunday 16th at Kiev Cybersport Arena in Ukraine, where the current kings of CIS Dota 2,
Team Empire and
Virtus.Pro, will be meeting up in what might be a prelude to next weeks StarLadder Series 4 Finals.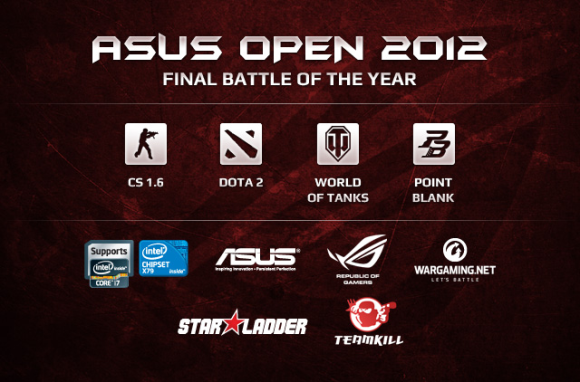 After taking out
Na`Vi during the group stages, Virtus.Pro were awarded with a fairly easy path to the finals, upholding their now 27 game win streak. On the opposing end of the bracket, Empire had a fairly easy group stage, but in turn had to face Na`Vi in the semi-finals, where they took out a convincing 2-0 against a fairly toothless Na`Vi.

Two very aggressive and stable teams will be facing off in the finals tomorrow, both with their own distinct favoured heroes. In their last match-up, a best-of-1 series for StarLadder a week ago, Virtus.Pro came out the stronger team. But with several games to poke and prod, will Goblak find the weakness that has eluded others and be able to take out Virtus.Pro? Tune in tomorrow at 18:00 CET to find out, or at 12:00 CET to watch Na`Vi take on
Andrey 'AlwaysWannaFly' Bondarenkos new team
Wzriv Paketi in the 3rd place decider!

This is also the second LAN in a row where Na`Vi will be missing out on the Grand Finals. With a week until they will be asked to defend their StarLadder title, against arguably an even harder lineup of teams, will this western powerhouse of Dota 2 manage to regain their form in time, or has the reign of Na`Vi truely ended for the time being?


Prize Pool:


1st place - $6000
2nd place - $3000
3rd place - $2500
4th place - $2000
5-6th place -
iCCup $750
6-6th place -
iLuminate $750