You might not know his name as well as rOTk, BurNIng or Xiao8'sm but this year DDC has become the last player from the Chinese scene to compete in every single TI so far.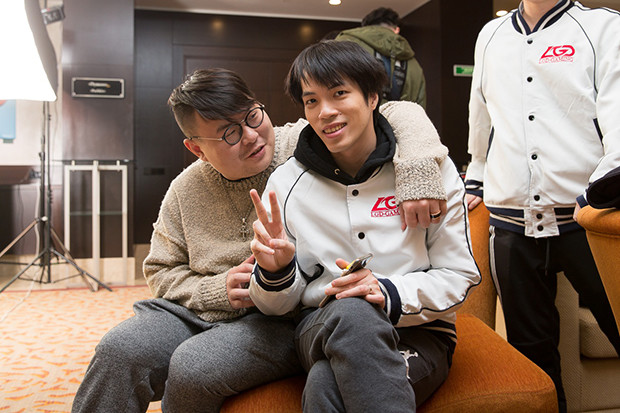 Source: EPICENTER



Last year, DDC, Xiao9, Hao, Lanm, iceiceice and MMY were all competing in their sixth Tis. This year, DDC is the only remaining member of that legendary group.

Side note: Before you leap to tell us "Hey! Iceiceice isn't Chinese!" We're including iceiceice as a member of the Chinese scene. He played every TI save TI1 on a Chinese squad, but he is Singaporean, not Chinese. Similarly, DDC is from Macau, which is technically not China, but… it's complicated.

Until recently, DDC was one of just two player to compete at every Valve event. Unfortunately, he missed The Kiev Major earlier this year. For a short time, Misery was the only remaining player to compete at every Valve event, but now with Planet Odd failing to qualify for TI7 there is no player remaining who can make that particular claim to fame. The next closest person would be UNiVeRsE, who attended TI1 as an extra member of the Online Kingdom roster, but he didn't play a single game.


From LGD to LGD
Despite being a member of LGD as of August 9th 2011 (days before Gamescom and The International), DDC played for Invictus Gaming at his first TI. The newly formed LGD featured a mix of players from OK.Nirvana.CN, Tyloo and iG, but all three teams played with their old rosters in Cologne.

From that point forward, DDC remained with LGD, attending The International 2, The International 3 and The International 4 with the roster. Back then, the big names of Chinese Dota 2 didn't tend to move around as much as players do today (and even so, there are still some players that have stuck with their "home" organizations for almost their entire careers, like Fy and Vici Gaming).

Of those four years, DDC's best TI result was at TI2, where LGD came 3rd after Na`Vi ended their strong upper bracket run and iG (soon to become TI2 champions) knocked them out in the lower bracket finals. At the time, it netted his team $150,000 USD, not a whole lot more than the $103,852 his team would earn from coming 13th-16th at TI6, the only time DDC's team ever came last at a Valve event.

That's still better than the smallest amount of prize money DDC ever received from a Valve event, which was a whopping $0 from coming 9th-12th at TI3, when Valve decided to give no prize money to teams below the Top 8.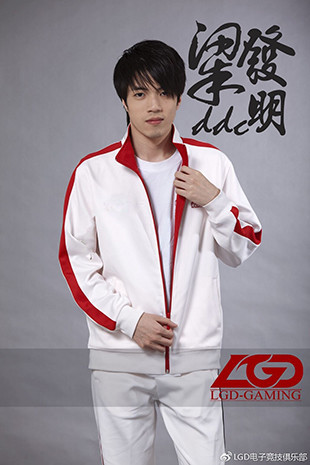 Source: LGD on weibo



After TI4, change was in the air in the Chinese Dota 2 scene. DDC moved to the newly formed LV Gaming, a team formed in collaboration with LGD. The team lasted just a few months before many of the players were picked up by EHOME in January 2015. The once legendary organization in Dota history had been inactive since late 2012.

DDC attended DAC and TI5 with EHOME, coming 5th-6th at TI, one of four Chinese teams hot on the heels of that year's champions, Evil Geniuses. After TI5, it was time to move on again, and DDC returned to LGD. That was the beginning of the first season of Majors (and therefore, roster locks) and he attended both The Frankfurt Major and The Shanghai Major with LGD before being released from the team and joining Vici Gaming Reborn.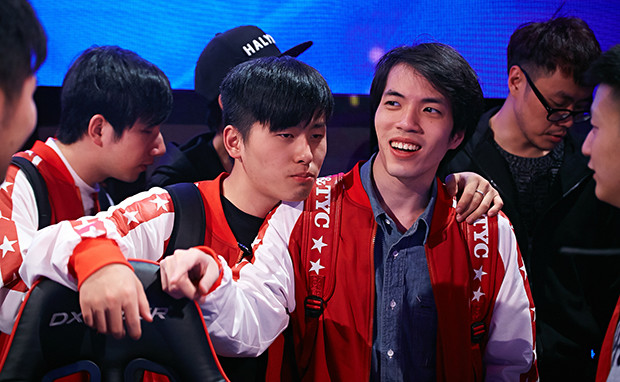 Source: StarLadder



VGR stuck together through The Manila Major and TI6, but 13th-16th in Seattle inspired yet another roster change. The squad became Vici Gaming, but continued to struggle. The only reason DDC was able to attend The Boston Major was because Monet and lpc of LFY were unable to get visas, and both DDC and END of Vici Gaming were brought in as standins. DDC didn't officially join LFY until April of this year, after his contract with Vici Gaming had expired.

So far, the only LAN they've attended together is EPICENTER, but they did very well there, coming 3rd-4th. Now, they've set their sights on The International.


The staying power of supports


What is it about supports? Of the four seven-time TI contenders, three are support players. UNiVeRSe is the only core, and he's an offlaner. Carries and midlaners seem to come and go, but a solid support is here to stay.



Of DDC's best heroes, his all-time best winrate is on Visage. He's played 109 competitive games on the hero and holds a 72.48% winrate. However, Visage has been, at best, an extremely situational pick and many teams completely ignore it in favour of other support choices. DDC has only played it five times in since The Boston Major qualifiers and three out of five were losses.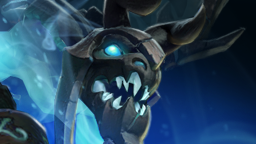 The hero DDC has played the most is Rubick, a support choice that has never really fallen out of favour. He's played it 150 times and holds a 56.7% winrate. Disruptor is his second most played with 121 games and a 57.8% winrate, followed by Visage as his third most played.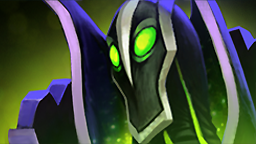 Another hero played fairly frequently by DDC, which could be called one of his signature heroes, is Ancient Apparition. Like Visage, it isn't the most popular hero but it requires very few resources in relation to its high impact no matter how late the game goes. AA is his 6th most played hero, and has his second highest average KDA (3.98) after Visage (4.65).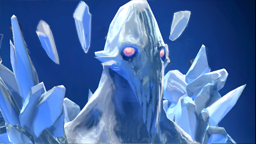 Note: This article was written during MDL playoffs, exact hero pick numbers may have changed by the time it is published.