With the regional qualifiers for some places already underway, it's time to round up the second batch of Open qualifier winners. Most of the big names didn't make it through, so we'll get to see some unfamiliar faces battling it out over the next few days.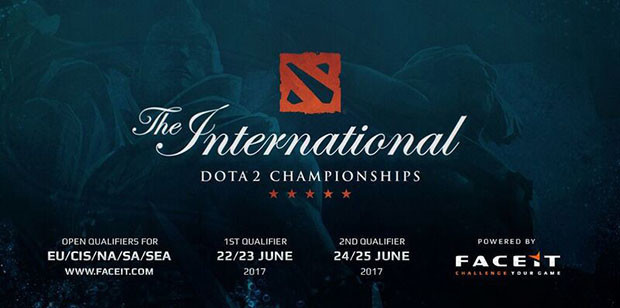 In Europe,
Double Dimension* were the victors after falling in the first open qualifier final to
Cool Beans*. This time, they beat
Ionut 'ArisE' Turtoi's
Team Moriarty 2-0 to make it through to regionals. Planet Dog is a squad made up of four of five of the former Prodota roster, plus
Uros 'swiftending' Galic, formerly of
NBA*.

North America saw
Michael 'ixmike88' Ghannam's squad, known as
Guess*, take the top spot from a stack of unknowns calling themselves PmaForTheWin. Guess hadn't actually played in the first open qualifier, while Pma made it to the round of 16 but were knocked out by eventual winners
OverPower*.

South America's three Open qualifier spots went to
Colombia DotA*,
Team Bolivia* and
Mad Kings. The teams are from Colombia, Bolivia and Peru respectively, though one player on Mad Kings is from Ecuador. One player from these three teams has attended a Valve event before -
Juan 'AtunnN' Ochoa, who competed at The Frankfurt Major with Team Unknown.


Double Dimension* had lost to
M19 in the first CIS open qualifier, and fought all the way through a second time to qualify. Their opponents in the second final were a Russian squad called cali gari.

It was a somewhat similar situation in Southeast Asia, with
Moogle* making it to the quarterfinal in the first qualifier before buckling down and winning the second qualifier. They Singaporean squad is made up of members that have played together on First Departure on and off in the past.

China was the final region to complete. The final match was between
Team Max and
Newbee.Young, and Team Max came through in a 2-1 victory to take the final regional qualifier slot. They had previously made it to the Semifinals of the first open qualifierbut were eliminated by
DanGo*, one of the big name Chinese open qualifier teams (this one featuring none other than
Zhang 'xiao8' Ning and TI defending champs
Zhou 'Blink' Yang and
Li 'iceice' Peng).