Invictus Gaming could be the rivals Team Liquid need to take them to the next level in time for TI7.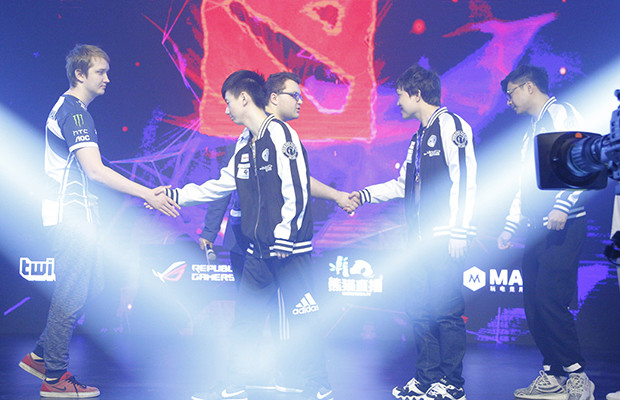 There's been an evolution taking place over the last couple months, the type which we don't get to see so often since top teams only come out to play at the biggest events of the year.
Team Liquid and
Invictus Gaming have faced off three times in three best-of-three matches, and each time we've seen Liquid make visible improvements.


Dota 2 Asia Championships


The Dota 2 Asia Championships 2017 was the first time these two organizations had faced each other since a single game series way back in the group stage of The International 4. The two teams met in the DAC group stage, and iG (the eventual winners of the event) took a very convincing 2-0 victory. That loss would be Team Liquid's only loss in the group stage, landing them in the lower bracket.


Newbee edged out Liquid for second place in that group, but had two 0-2 matches. As a result of DAC's usage of the "1 win = 3 points" system, Newbee's two wins and one tie gave them 7 points while Liquid's one win and three ties gave them just 6 points. Liquid went on to lose to
Team Faceless* in the single game lower bracket first round, and were eliminated from the tournament.

Liquid had won the same number of games as Newbee in the group stage, but that single game loss in the lower bracket put them dead last with just $9,179. Newbee went on to lose their opening playoff match, but had the lower bracket to fall back on. They won two more series against
Evil Geniuses and
iG.Vitality (Liquid had tied with EG and beat iG.V in the group stage), then lost to iG to finish 3rd and pocket $73,439.

If Liquid had tied iG, or even beat them, it would have been Newbee in that lower bracket match, and DAC might have told a very different story.

But let's not get bogged down with what-ifs, this was just the beginning.


The Kiev Major


The two teams would meet for a second time almost exactly one month later, at The Kiev Major. Liquid got some revenge for DAC groups with a 2-1 victory over Newbee in the first round of playoffs, but this put them up against iG in the second round.

iG took the first game of the series, but Liquid came back swinging in Game 2. Even though iG held a moderate net worth lead and a significant experience lead for the majority of the 48 minute game, Liquid's resources were more evenly distributed. While iG's supports both suffered with low levels and minimal items all game long, Liquid's supports were given space, had more of an impact in fights, and died much less often.

Liquid's patience paid off and they won their first game against Invictus Gaming, even against Burning's legendary Anti-Mage.

It still wasn't enough to outright beat iG however. In Game 3, the Chinese squad had regrouped, patched the holes in their play, and shut down Liquid, eliminating them from the Major.


StarLadder i-League Invitational Season 2


Liquid's third chance against iG came in Shanghai, at the Starladder | i-League Invitational #2. They were in separate groups, but with Liquid coming first in their group and iG coming second, the two teams faced in the semifinal round.

It was the longest series between the two teams so far, clocking in at just over two hours and 56 minutes, and this time, Team Liquid were the victors.

The win didn't come easy. Game 1 was a bloodbath with plenty of kills on both sides, and multiple huge advantage swings over the course of the long game until iG secured the win and the series lead.

In the second game,
Ou 'Op' Peng's Death Prophet went 20/5/16 and
Xu 'BurNIng' Zhilei's Razor was 13/5/12, but Team Liquid's powerful highground defence from Tinker allowed them to hold while Lone Druid was their own potent tower destroyer.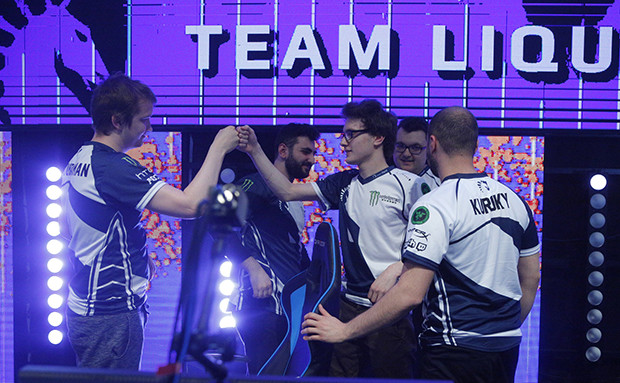 iG fell back on BurNIng's Anti-Mage again in Game 3, but Liquid didn't need to fear it. They'd beaten it before, and they had their own secret weapon to bust out –
Amer 'Miracle-' Al-Barkawi's Invoker.

24 kills, 14 assists and just two deaths later, Miracle- had helped Team Liquid absolutely crush iG, putting the European squad in the StarLadder Grand Final.


EPICENTER Moscow: Season 2


Team Liquid went on to win the event, but as with any team, their eyes are set on the bigger prize – TI7. A direct invite will require convincing performances in the next few weeks, and Liquid's chance will be at EPICENTER.

Much like in StarLadder, iG and Liquid are in separate groups. They should both be able to easily make it through groups into playoffs, unless there are some serious underdog upsets. If they both make it to playoffs, there's a good chance they'll face off for a fourth time. iG are already sitting pretty for TI with their DAC win and a Top 4 finish in Kiev, but this event is Liquid's last chance to prove themselves to Valve.

If Liquid and iG meet again, will the pattern continue? First, iG won 2-0, then 2-1, the Liquid won 2-1. If symmetry ruled the world, Liquid would win their next match 2-0, but as much as Liquid fans can hope for that outcome, iG will be doing their best to make sure that isn't the case.