First appearance of the season and Evil Geniuses secure 1st place at the Manila Masters against an on form Newbee.





The rematch of the WB Finals, Evil Geniuss versus Newbee was to be the Grand Finals of the $250,000 Manila Masters. Newbee's roster who have succeeded in claiming titles only on homesoil had the chance to claim their first international title but Evil Geniuses were just too good on the day, despite EG playing a lengthy bo3 versus Team NP prior to the Grand Finals.

After a one-sided game 1 win for EG - in which uuu9 managed to deal just 673 damage to enemy heroes as Sven - the series opened up with game 3 in particular a rocky ride for both teams but an exciting spectacle for viewers. After a rough Sven in game 1, uuu9 (or Moogy as he is now known) was given Ursa and had torn EG apart to draw the series level.

Game 3 EG took the lead with a significant 10k networth advantage but a nasty Roshan fight led to Newbee taking control. The combination of Bat Rider with an infested Lifestealer gifted Newbee a handful of crucial kills and as a result Arteezy's Razor was swapped mid game to the support role. EG realised Arteezy would not be able to make it back and cleverly switched farm to Cr1t's Warlock.



The Bat Rider infest combo's potency dwindled as the game dragged on and a couple of good fights (one of which is above) led to EG finally getting back in front and taking the lead in the series for the second time.

Gotta hand it to Evil Geniuses' supports! We go to a game 4 at the #ManilaMasters Grand Finals!Stream: https://t.co/ztTLWzcR8l pic.twitter.com/Ygm41ghgie— The Manila Masters (@themastersgg) 28 May 2017


EG borrowed from the Team NP book in game 4 with a Bristleback pick for Arteezy, a hero that NP picked in 7 out of their 8 matches at the Manila Masters. It was a chance for EG to shine with some individual plays including a Kunkka taunt on 1hp and Sumail dodging glimpse with a split second sleight of fist in a fitting finale to the series.





Evil Geniuses took the series 3-1 to take the Manila Masters title and almost certainly secure their direct invite to TI7 off the back of 3rd-4th at the Kiev Major. For Newbee 2nd place at the Manila Masters is a good first step towards a guaranteed direct invite to TI7, with the Chinese team heading straight to Taiwan for the Zotac Cup Masters in a few days time.


Manila Masters Final Standings

The big talking point of the Manila Masters was Team NP, who look like a reinvigorated force after bringing in PieLieDie and FATA-. Meanwhile Clutch Gamers who have been the talk of SEA after qualifying for four LAN finals were underwhelming in front of a home crowd. Faceless however were responsible for knocking out Major Champions OG and went on to place 4th.

1.
Evil Geniuses - $125,000
2.
Newbee - $50,000
3.
Team NP - $25,000
4.
Team Faceless* - $20,000
5-6.
OG - $10,000
5-6.
Invictus Gaming - $10,000
7-8.
Clutch Gamers- $5,000
7-8.
Team Secret - $5,000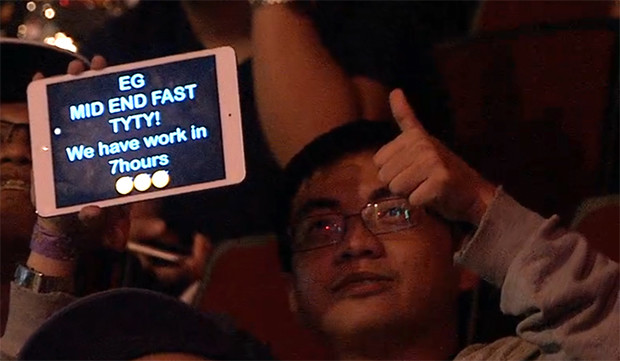 The matches finished after midnight in Manila