Team Liquid have defeated TNC Pro Team 3-2 in the exciting StarLadder i-League Invitational #2 Grand Final with which featured impressive plays throughout from both teams. Team Liquid the champions of the SL i-League Dota 2 Invitational! pic.twitter.com/qb4k35Fr6d— StarLadder (@StarLadder_com) May 21, 2017



TNC Predator had a 100% winrate at the event going into the Best-of-five Grand Final, but
Team Liquid quickly ended that streak.

Game 1


KuroKy's Tusk capitalized perfectly on
Kuku's aggressive play by spending most of the early game in the middle lane helping turn TNC's attempted smoke ganks into kills for
Miracle-'s Terrorblade. The Team Liquid carry very quickly became the overwhelming leader in net worth.

That Tusk pick proved to be just part of the lockdown machine put together by Team Liquid. TNC got absolutely trounced, and Liquid finished the game in just 25 minutes after winning a teamfight on TNC's high ground. TNC needed to make some serious changes if they wanted to win even a single game in this series.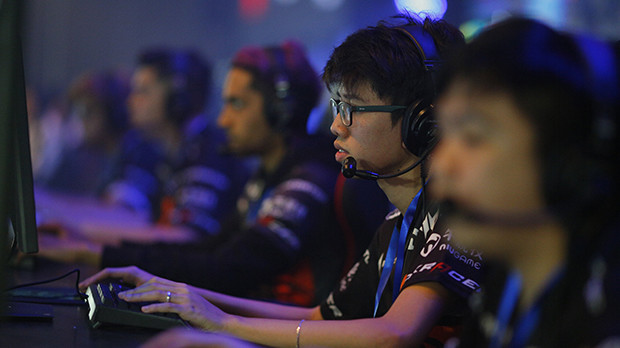 Game 2

TNC didn't seem phased going into Game 2, and they didn't feel the need to ban the Tusk either. Liquid happily picked it first again, but TNC's adjustments came in both their gameplay as well as their picks.



Through the early and mid-game, TNC didn't give Liquid any piece of control. They worked towards a dominant lead until it became time to take high ground. Liquid held on through a few fights as TNC had some awkward attempts at fighting uphill into Liquid's strong team fight abilities.

However, after a few tries they found their way in and
Raven's Sven was able to chunk down Liquid's heroes.

Game 3

Liquid returned to the Game 1
MinD_ContRoL Earthshaker for Game 3 while TNC opted for one of Raven's favourites, Spectre. Both teams sent trilanes to the bottom lane, leaving Earthshaker to dominate his one on one lane against
SamH's Nyx Assassin.

The Spectre proved to be a disastrous choice for TNC, as Raven was only able to build a few small items along with a Yasha before Liquid had completely take control of the game.



With another very convincing win for Team Liquid, the European squad were on match point.

Game 4

Liquid obviously felt confident starting Game 4 of this series, using their chat wheel Crybaby commands as they headed to their lanes.

TNC had other plans though, and their non-stop aggression gave them a solid early lead.
Tims' Io was able to constantly rotate into situations where a TNC hero seemed almost dead and turn it around. Meanwhile, Raven's Sven had built up an impressive net worth lead making him both a big damage dealer and very difficult to bring down, even without Io backing him up.

With Roshan about to respawn, both teams smoked up but TNC got the jump first.



The ensuing fight ended with everyone on Liquid dead, and with Aegis and Cheese ready, TNC used another smoke and went for round 2. Yet another huge fight went TNC's way, and Liquid called GG.

Game 5

Just like the previous game, TNC went on the aggressive early and took a quick kill lead but the silver lining for Liquid was
Matumbaman's relatively uncontested farm on Lone Druid .

Things started to get tricky for TNC after the 20 minute mark, when Liquid's heroes had built up some key items. As always, you can't count out Miracle-'s Invoker. Along with a Radiance and Alacrity on MATUMBAMAN's Spirit Bear (who was getting non-stop roots), fights started to go Liquid's way. They took the first set of barracks by the 26 minute mark.

All Liquid had to do was repeatedly send the bear high ground and have it chew down the barracks. TNC forced them back with a wipe, but when they tried to advance down mid to take something for themselves, the were caught off guard and brought down, allowing Liquid to end the game.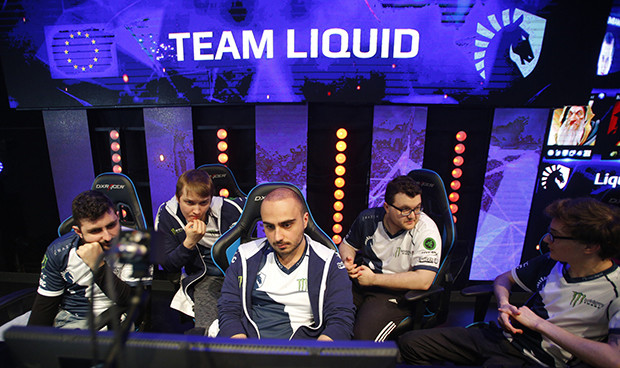 This win is Team Liquid's second StarLadder championship in a row. Their previous SL event was StarLadder i-League StarSeries Season 3, in which they defeated
VGJ.Thunder 3-1 in the Grand Final. Along with their solid 5th-8th place finish at The Kiev Major, this should make them a strong contender for a direct invite to The International 7.

All images credit: StarLadder