Now that The Kiev Major is over, it's time to compare our ROG Power Rankings from prior to the event to the actual results.

1st-4th
Our ranking:
OG,
Invictus Gaming,
Evil Geniuses,
Newbee
Actual result: OG,
Virtus.pro, Evil Geniuses, Invictus Gaming

Three out of four, not bad at all. OG's placement on our ranking was perfect, but there was no surprise change there. They came into this event as the best team in the world and they won their fourth Major title.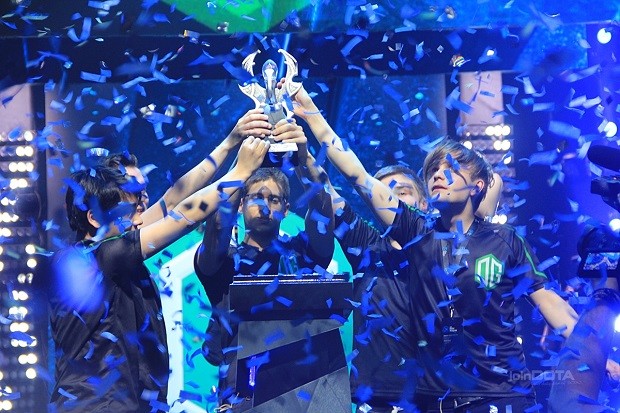 Evil Geniuses once again came very close to a Grand Final but a loss in the Semifinals to OG puts them in 3rd/4th.

The only place we missed the mark in the Top 4 was Newbee, who were eliminated in the first round of playoffs by
Team Liquid. The 9th-16th placement was unexpected, but that's just what happens when two strong teams meet in the first round of a single elimination tournament.


5th-8th


Our ranking: Virtus.pro, Team Liquid,
Planet Odd*,
Team Secret
Actual result: Team Liquid,
Team Faceless*,
VGJ.Thunder,
SG e-sports

We had Virtus.pro ranked relatively highly coming into this event, but their amazing performance showed that they are an even stronger team than we thought.

On the other hand, Team Liquid's placement was almost dead on. They still aren't able to crack the Top 4, but they remain a strong team able to hold their own in an event of this calibre.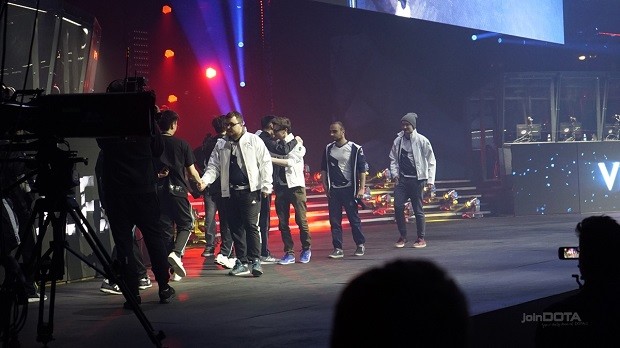 Faceless, VGJ and SG e-sports are the pleasant surprises of The Kiev Major. All three were fairly low on our ranking coming into the event but they all survived their first round matches to make it into the Top 8.

Unfortunately for Team Secret, that impressive SG e-sports performance ended what had been a great tournament run, at least in the group stage. Secret had been undefeated until they met the Brazilians on stage in a nail biter of a series that ended with Secret eliminated in the first round.


9th-16th
Our ranking:
iG.Vitality,
TNC Predator, VGJ,
Team Random*,
Digital Chaos*, Team Faceless,
Ad Finem, SG e-sports
Actual result: Team Secret, Thunderbirds, Team Random, TNC Pro Team, iG Vitality, Digital Chaos, Newbee, mousesports

Since this event was single elimination, these final eight teams are actually the same rank, the order is random. Our power ranking had them in order from 9 to 16 but the final results alone do not prove or disprove our rank.

Even taking group stage performances into account is not enough, as that would have Team Secret first and SG e-sports last, and of course SGe finished a rank above Team Secret in the end.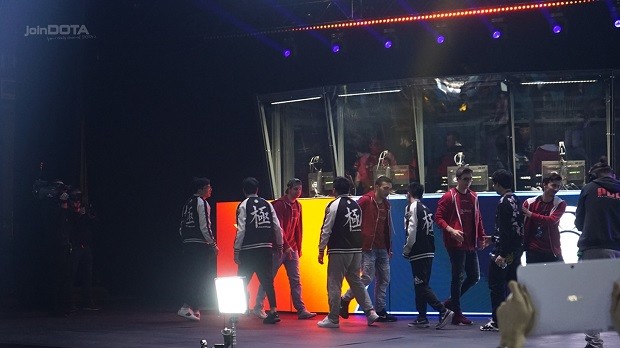 What we were at least correct about iG.Vitality, mouz, Digital Chaos, TNC and Random being unable to make it past the first round. The Kiev Major had no weak teams competing in it, but in every event there has to be someone finishing last, and sadly for these teams they were the ones.

The good news is that with The Kiev Major behind us, we've got a packed season of events leading up to the biggest tournament of them all - The International. If these teams can take what they learned in Kiev and improve, we might just see them doing even better in Seattle this summer.