After a good performance in The Kiev Major qualifiers,
4 protect five* are announcing some roster changes going forward. Since the team is not very well known, joinDOTA spoke to Five to get to know them a bit better. The 4p5 lineup for the coming season will be five, Slashstrike, etakaka, DancingDragon and eskillz.— 4 protect five (@4p5dota) March 29, 2017

The team is replacing two of the players from their pre-Kiev roster. Steffstyle has chosen to take a prolonged break from Dota, and has been replaced with
Eskil 'eskillz' Sundblad, who left
Horde* shortly before it disbanded.


Dennis 'Flensmeister' Brofalk had been with the team before the Kiev qualifiers, but left to play with another stack in opens.
Stoyan 'SlashStrike' Kralchev was chosen as a standin at the time, and now he will become a permanent member of the team.

The team had been playing under the name IKEA until they reached Kiev regional qualifiers, but were asked by Valve to change the name, and chose 4 protect five.

Valve told us to change name so we are now 4 protect five.— 4 protect five (@4p5dota) March 9, 2017


Despite a last minute standin addition, the team had quite a respectable performance in the round robin, winning four of nine games including wins against
Alliance and
ProDotA Gaming*.

We understand that's it hard to get hype for a team that you know next to nothing about, so we asked carry player Five a few questions about the squad, including what it was like to beat Swedish rivals Alliance in a Valve event.

The new four protect five roster is:


Adam 'Five' Grönberg

Stoyan 'SlashStrike' Kralchev

Alex 'Etakaka' Lindström

Josef 'DancingDragon' Bernhardsson

Eskil 'eskillz' Sundblad


Interview with Five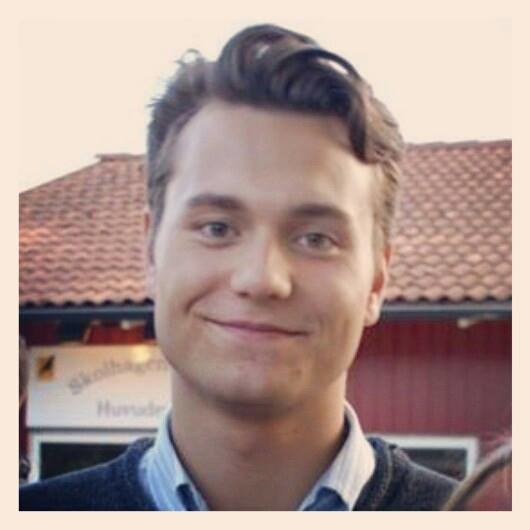 Tell us about yourself: who are you, how long have you been playing Dota?
Hi! My name is Adam and I'm from Stockholm, Sweden. I'm currently studying at Stockholm's University, but I spend most of my time playing Dota 2. I started Dota in the summer 2009 but stopped playing two years after that I stopped playing because I was about to fail in school. When I watched the International 4 and realized the thing Dota 2 had grown into I kinda regretted stopping playing in the first place. I didn't know that it would be this big. After International 4 ended I started playing again and I have played since then, with only a few small breaks.
What about your teammates? Give a short description of each of them.
Dancing Dragon is our dedicated support who knows almost all mechanics in Dota, if you ask him about any strange and small interaction in the game he will know about it. He studies in Lund which is far south in Sweden.
Etakaka is a smart calm guy, he was our drafter and leader in IKEA. He studies aswell but in the northern parts of Sweden, Umeå.
Eskillz is from Sweden and one of our two new players. He spends a lot of time in Israel where he eats, sleeps and dreams about Dota together with his girlfriend.
Slashstrike is our only non-Swede, but he is still a great guy! A Bulgarian living in Barcelona. Everybody should
check out his Dota rap
.
How did IKEA (now 4 protect five) come together?
I've been playing in IKEA with Etakaka and Dancing Dragon since August 2016. Before that I used to play party pubs with them, after we've been joking around in party games I realized that I really like playing with these guys and approached them when we were starting up this project. I've known Eskil for quite some time, but we've only played in the same team together once, but only for two weeks or so when we both were in Cookiss. I have been in touch with him from time to time, discussing Dota and picks in general.

Slashstrike joined forces with me, Etakaka and Dancing Dragon for the Kiev regional qualifiers. I never played with him on a team before that. I knew Slashstrike was a good player but you never know how things will go when you play together, skills don't really matter if you don't have synergy or teamplay. Happily, it was a pleasure to play with him and after the regionals we wanted to play with him on a permanent basis.
Did the team bootcamp for Kiev Major qualifiers?
No, we did pretty much everything wrong before the qualifiers. We actually kind of disbanded before the major. The team had been going through a rough patch and it was decided that we were gonna switch out Steffstyle, but that just made everything worse so things were not good. But we knew we had an easy way in to the regional qualifiers so we decided to give it a shot at least. Flensmeister decided to play with another stack so we got Slashstrike as a standin.
How do you feel about your overall performance in the Kiev qualifier?
Since it got such a weird build-up I was happy with our performance. My expectations weren't high so we came in with a good attitude and I really had fun playing the regionals.

I also changed from mid to carry only days before the regionals. Since we were bringing in Slashstrike, we made the decision that I was going to play carry and he would mid. I'm happy that happened because I realize I like playing carry more than mid. My hero pool was not so deep in the regionals so ever since the regionals I have been spamming all the carries so I will be ready for next time.
What was it like to beat Alliance?
I have many friends who are Alliance fans, myself included, since they are our most successful team in Sweden. So obviously, this game against Alliance meant a lot for us, since we're from the same country. I was really glad when we beat them, especially since the game meant something. At that point in the tournament, Alliance risked not going to playoffs, and we were still in the race to reach playoffs, so the game wasn't "meaningless" in that sense. We were really happy after this victory since we could call ourselves the best team in Sweden for a day or so, or maybe only an hour. Anyway it felt great!
Who was your toughest opponent in Kiev qualifiers?
Bears was the one we felt most outplayed by, they played so fast and we weren't prepared for that tempo, Secret kinda destroyed us too but that was also a big drafting error so I don't know if we could've done better if we had given ourselves a better chance from the draft.
What are your goals with this new team?
Since these five players are new together, our goal is to scrim as much as possible. We've handpicked players with good attitude and the right mindset to go far, we've realized that shuffling players and getting mad at each other is the past.

You can't get anywhere if you tilt and wanna change people as your first solution when things go badly, like many teams in the European tier 2-3 scene do nowadays. I hope we stay together for a long time and reach success. Hopefully our experience from the Kiev regionals will help us on our road to every Dota 2 players' dream, to reach TI.
Thank you and good luck!