With the second edition of the Dota 2 Asia Championships starting in less than 24 hours, it's time to take a closer look at how the group stage might play out as well as important stories to pay attention to as the games take place.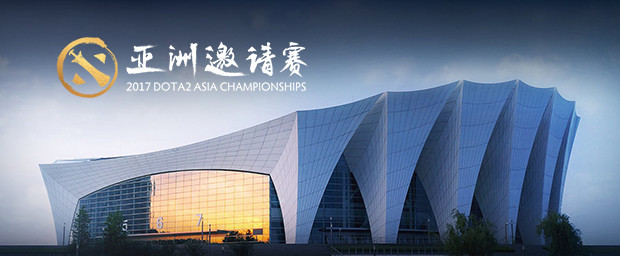 The DAC teams have been split into two groups of six. Teams will play each team in their group once in a best-of-two, with 2-0 wins heavily favoured over ties thanks to a point system giving 3 for a win, 1 for a tie and 0 for a loss.



Only two teams from each group will advance to the upper bracket, with the remaining eight headed straight to the dreaded first round best-of-one lower bracket elimination round. All rounds beyond the first in the lower bracket will be best-of-three, and the Grand Final is best-of-five.


Group A
2 EZ for OG?


Group A seems to be the less balanced (or perhaps just "easier") of the two groups. While
Team Random* are a direct invite team, they haven't been performing particularly well lately.
VGJ.Thunder and
LGD.Forever Young are both strong teams, but haven't reached the level where they seem capable of winning a LAN of this calibre, or even coming out on top of their group.

All in all,
OG are the overwhelming favourites in this group, with a potentially easy path to the winners' side of the playoff bracket ahead of them. Even with an upset or two in the round robin group stage, no other team in Group A looks capable of a dominant run like OG does.

To add to the case for OG dominance, they've been bootcamping in the Mars Media office in China. That means they'll be fresh and ready to fight, no jet lag woes to worry about.

One of the most famous couples in Dota 2. @fly_dota2 is a true support. pic.twitter.com/SknG2nDNBJ— Mars Media (@MarsMedia) March 19, 2017


Are Team Faceless a threat?


When
Team Faceless* first formed last year, they utterly dominated the SEA scene. When they arrived at The Summit 6 and later The Boston Major however, it was obvious that the team was unaccustomed to the LAN environment. They finished last in both events.

Since then, Team Faceless seem to have learned from those experiences and improved their LAN performance. At Dota Pit League Season 5, they made it to 3rd place, losing to OG in the Losers' Final. It's hard to say that their placement is a strong indicator of what's to come however.

Their first match at Dota Pit was a best-of-three against Evil Geniuses, who beat them 2-1. This sent them to the lower bracket, which was entirely made up of best-of-one games. They beat
Planet Odd*,
Virtus.pro and
Invictus Gaming, but as always, it's dangerous to rely on single game series as indicators of performance. Who knows how Faceless might have done if their opponents had a chance to play a second or third game.

If their opening match against EG had been a single game, they would have won that as well, but EG came back to win the next two.

With another LAN for Faceless to test their strength, we might finally be able to paint a clearer picture of their progress and current strength on the international stage.


Group B
Invictus Gaming's greatest rival: Invictus Gaming


It seems like the two iG squads can't get away from each other. Random or not, the two teams have wound up facing each other again, this time in the DAC group stage.

While both teams managed to qualify for DAC without meeting once in the actual qualifier, they more recently went head to head in The Kiev Major Chinese qualifiers, where
iG.Vitality beat
Invictus Gaming 2-1. Invictus Gaming went on to beat
Vici Gaming 2-1, securing the organization both Major qualifier spots.

The two teams' most recent meeting was in DPL, where Invictus Gaming beat Vitality 2-0, using Visage in both games. It's obvious that the familiarity these two teams have with each other will continue to make for very interesting matches, and likely also push both teams towards more success. The tricky part will not be beating their most familiar opponent however, but beating Newbee, EG and Team Liquid to take one of the spots in the Winners' bracket.


A tough group (of death) to call


That's the crux of Group B, it's absolutely stacked with strong teams. While OG seem to be the standout team in Group A, it's much more difficult to pick just one "best" team in Group B.

Let's break it down:


Team Liquid
– winners of
Starladder | i-League StarSeries Season 3
, could dethrone OG as the best team in Europe if they can sustain their current momentum through DAC into The Kiev Major.
Evil Geniuses
– This one basically speaks for itself. Besides winning Dota Pit League and taking 3rd-4th at
The Boston Major
they haven't played much else, but that's because they get directly invited to pretty much every big LAN.
They have five of the best players in the world today, and don't seem to be slowing down any time soon. They are also the defending champions, having won the first DAC over two years ago.
Newbee
– China's hottest team since Wings, Newbee are absolutely crushing it in online leagues and most recently took 2nd at
ESL One Genting 2017
.
Song '
Sccc
' Chun's midlane prowess has propelled him into the spotlight and impressed fans so much that he was voted into the 1 v 1 mid competition with almost as many votes (47k) as
Amer '
Miracle-
' Al-Barkawi and
Sumail '
SumaiL
' Syed Hassan (51k and 52k respectively).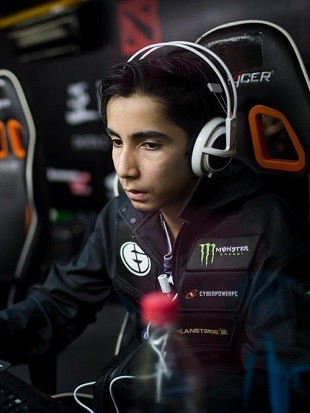 Source: DAC



Any one of these three teams could come out on top of the round robin, but only two of them can go to the upper bracket. Group B is sure to be intense.