The bears of CIS have been through a rough start to 2017, but after winning The Kiev Major CIS qualifiers the squad is ready to prove that their best is yet to come.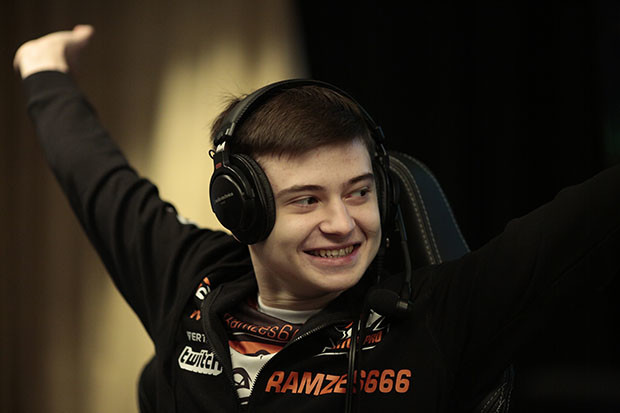 Image Credit: PGL on Flickr
Virtus.pro's current roster formed way back in August 2016, during The International 6. After flopping out of both The Manila Major and TI qualifiers, the organization looked to rebuild from the ground up. With just one CIS representative at TI6 (
Natus Vincere), the region's finest talent was ripe for the picking.

On July 31, Virtus.pro announced a new "preliminary" roster, but also noted that they had "not yet signed any contracts with the players," adding, "In fact, we're still discussing the possibility of creating such a roster."

Indeed, it was just eight days later that VP announced yet another roster, changing two of the players from the original announcement. That roster is the same one that they still have today.


Vladimir 'No[o]ne' Minenko

Roman 'RAMZEs' Kushnarev

Pavel '9pasha' Khvastunov

Ilya 'Lil' Ilyuk

Aleksey 'Solo' Berezin

The team went on to have very strong results in every qualifier and cup they participated in. After a win in BTS Europe #4, they qualified for The Summit 6, Dota Pit League Season 5, ESL One Genting 2017 and of course The Boston Major. Just before Boston, they won The Summit 6 with a convincing 3-0 victory over OG.

Failing to meet expectations
To put it simply, they were one of the favourites heading into The Boston Major, but Boston was the first time a Valve event would be single elimination. In a cyber.sports.ru interview translated by LiquidDota's dfs, Lil expressed his issues with the format, saying "Single elimination only means one thing: you can easily end up in a place that doesn't correspond to your current level of play."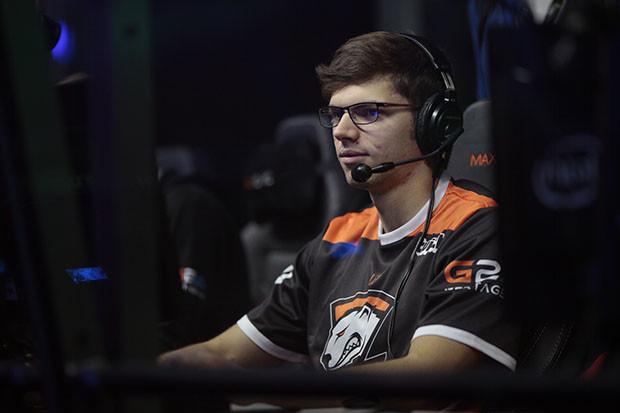 Image Credit: PGL on Flickr



It turns out Virtus.pro didn't respond well to the level of attention they were given leading up to Boston. "I go on the internet to just read some news and suddenly everyone has decided that we must get first place in Boston," said Lil. "You start to wind yourself up: 'I have no right to lose.' It creates pressure."



In the end, Virtus.pro performed very well in the group stage but lost to Evil Geniuses in the second round of the single elimination bracket, finishing 5th-8th.

Not a terrible result by any means, but a disappointing one for a team that had been surrounded by the message that they were the obvious favourites.

"You enter the booth, waiting to play EG, but you know you have no right to lose. You don't think about strategies or about what lane to put where, you think about how not to lose. You have no right to lose because everyone decided that way."



After Boston, Virtus.pro didn't play any official matches until the ESL One Genting LAN, which they had qualified for back in November. The team showed that they were still in fine form, taking a 3rd-4th place finish. At Dota Pit League however, VP were disappointed again after losses to OG and Team Faceless put them in 5th-6th.

Yet another setback
The next big LANs to look forward to are DAC and The Kiev Major, but VP had perhaps their biggest disappointment yet in their first qualifier match. During their game against
Effect, the area of their bootcamp apparently lost all internet. On the day of their second match, they were once again unable to play. According to VP's General Manager, they suspected a DDOS attack.

Just like that, Virtus.pro were out of DAC qualifiers, missing their chance to attend one of the biggest LANs before TI7.

Onwards and upwards
This season, we're the strongest team in the region and will represent it at this spring's main tournament in late April. pic.twitter.com/KcgBA4WKoJ— Team Virtus.pro (@TeamVirtuspro) March 13, 2017
Now, Virtus.pro have qualified for the Major and have a shot at proving that they've left that all behind. They're headed to Kiev to play in front of a home crowd as the sole CIS representatives in the tournament (with the minor exception of Resolution on Digital Chaos). That will mean plenty of love for VP from the crowd, and plenty of pressure.

Hopefully the team learned from their struggles in Boston and focused not only on improving in-game, but on their mindsets as well. This Virtus.pro won't be the same team we saw back in the fall, they've had time to gel and time to grow, and plenty of time to dwell on past mistakes. Now it's time to show the world what a top tier CIS team can do.