The winners of open qualifier #1 for both Europe and CIS have been determined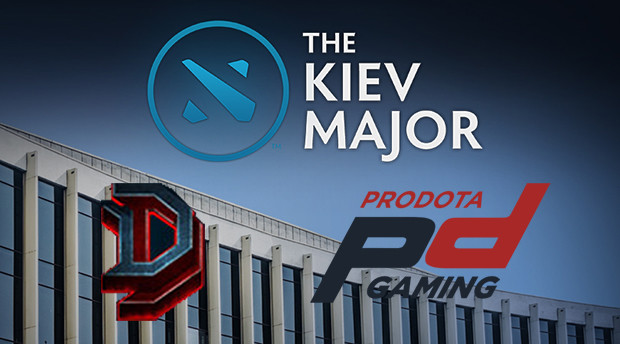 No region swapping was needed for Prodota this time around as they come out on top of the first European open qualifier. The squad went undefeated through the final rounds of the qualifier, taking out
Slice n Dice Esports 2-0 before meeting
Gang Squad* in the final and beating them 2-0 as well.

This second open qualifier victory in the second Major in a row comes after Prodota sparked a mass exodus of European teams to the Americas qualifier last year. They made it through AM Open #1, but struggled in the regional round robin and finished 7th.

It's unlikely that Prodota's new conditioning coach had any impact here, but it's still a good sign for a European squad that's been on the verge of breaking into the big leagues for some time now. Perhaps their current roster with the ex-HoN Swedish duo of
Aydin 'INSaNIA' Sarkohi and
Michael 'm`ICKe' Vu is what they've been looking for.


Europe Open Qualifier #1



Over in CIS, it came down to two organization-less stacks known as earthworldflame and Double Dimension. After a couple of one sided games going one way and then the other, Double Dimension won the third game with a Godlike Outworld Devourer laying waste to their opponents.

Double Dimension's players are a mix of players that may be familiar to CIS fans.
Andrey 'alwayswannafly' Bondarenko is the best known, but the entire roster have been B or C Tier CIS scene regulars for some time now, often playing together in one combination or other.


CIS Open Qualifier #1