The first two teams from China and Southeast Asia to make it through to Kiev regional qualifiers have been decided after a long battle in opens.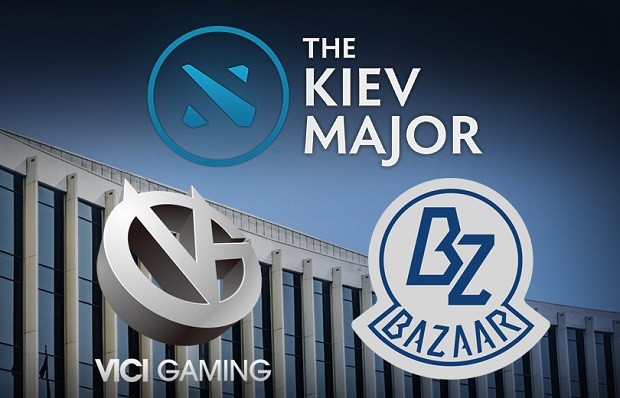 Vici Gaming started the day by beating
Keen Gaming to take the first Chinese regional qualifier spot. EHOME.K evened up the series with a hard fought 66 minute win in Game 2, but in the final game, Vici Gaming made it look easy, winning with offlane Riki in 30 minutes, giving up just four kills.

Vici Gaming didn't make a roster change after the lock, but with a packed field of Chinese teams competing for regional qualifier slots, VG simply didn't make the cut. Their newest member is
Zeng 'Ori' Jiaoyang, who was added during the latest roster shuffle period.

Ori's first big team on the professional scene was Duobao, which he joined shortly after TI last year. He takes the now classic role of new blood but high MMR midlaner. He is currently 4th on the Chinese Solo MMR Leaderboard with 8826.


Chinese Open Qualifier #1
WarriorsGaming.Unity, formerly known as WarriorsGaming.Unity, took the first Southeast Asian qualifier spot after a much closer series against
EVOS Esports, a relatively unknown Indonesian squad. The final game was an exciting back and forth clash, with EVOS using Slark and Nyx to find Sunstrike kills all around the map while Bazaar used Storm Spirit to similarly catch EVOS out.

Displaying calm under pressure, Bazaar managed to turn around their enemy's lead in the game and keep their Storm from bleeding Bloodstone charges, ending the game in just over 45 minutes.

Four of five players on Team Bazaar already made it from Open qualifiers to The Boston Major last year. They were playing open qualifiers again this time because of a roster change shortly after the lock, in which they added
Benjamin 'Ben' Yi Cheong. Ben came to Bazaar from the other Boston Major SEA Open qualifier team, Fire Dragoon E-sports.


Southeast Asia Open Qualifier #1