The upcoming Qualifiers will have a 24/7 Coverage Hub in the BTS Studios once again. Find out which talent are flying in to cover the matches!

BeyondTheSummit will play host to a Major Qualifier hub once again and this time they'll be bringing together an even bigger talent crew. At the Boston Major a total of 17 talents were involved in the Hub but that number has been cranked up to 22 for the upcoming Kiev Major coverage.

joinDOTA's TobiWan and Gareth are among the list of talents who will fly out to the BTS Studios to participate in the HUB which will cover both the Open and Regional Qualifiers. What is more to deal with the SEA and Chinese factor BTS has Godz, Xyclopz, Winter and Lysander working remotely for the duration of the Qualifiers.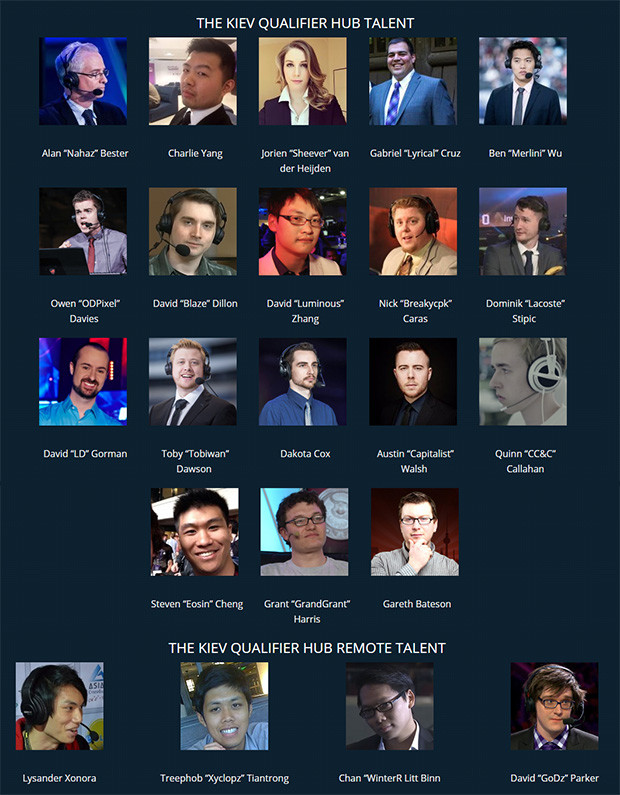 No Moonduck Crew? Double the coverage!
One noticable aspect of the talent list for the BTS Kiev Major Qualifier Hub is that it does not include anyone from MoonDuck Studios. This was also the case for the Boston Major, and MoonDuck will almost definitely host a coverage hub of their own. With the BTS Kiev Major Qualifier Hub announcing it will be 24/7 it means viewers may be given a choice of coverage to follow throughout the Qualifiers!