The BO5 Grand Finals at ESL One Genting went all the way to the fifth game, as Digital Chaos and Newbee fought it out until well past midnight in Malaysia.



It was a magnificent Grand Finals which for once went the distance. BO5 Grand Finals have traditionally always been a 3-1 victory, but the encounter between Digital Chaos and Newbee went to the fifth game after DC managed to come back from a game down twice before going all out in the fifth and final game.

The final game was a crowd pleaser with chaos all round in front of the live audience who had stayed until the bitter end. Resolution had not a single death to his name in game 3, 4 or 5, and the DC team as a whole kept their cool to hold on in the bo5 Grand Finals, to become the deserving victors of the first Major LAN of 2017.

Final standings
1.
Planet Odd* - $125,000
2.
Newbee - $50,000
3-4.
Virtus.pro- $22,500
3-4.
Team Random*- $22,500
5-6.
Team NP - $10,000
5-6.
Execration - $10,000
7-8.
WarriorsGaming.Unity - $5,000
7-8.
Fnatic - $5,000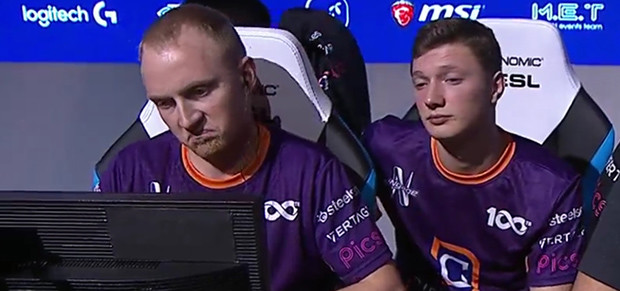 Game 1: Legion Commander woes for Digital Chaos
Digital Chaos gave themselves a mountain to climb after their rather intricate game plan was picked apart by a very cohesive Newbee. Newbee had Sand King, Slardar and Disruptor all at their disposal to set up ganks, and the roaming
Song 'Sccc' Chun's Outworld Devourer made sure their efforts did not go to waste.

After the early game ended Misery's Pudge became a backseat driver and it was all up to
David 'Moonmeander' Tan's Legion Commander to get off a duel on the OD before he used BKB to initiate the ideal fight for DC. With Sccc dueled it would make him unable to Astral Imprison his team-mates, which was a recurring issue whenever the NA team bore down on Newbee's heroes.

It was all too much for Moon who was battered by Newbee whenever he went in and the Chinese team were so clinical, even the efforts of
Omar 'w33haa' Aliwi's Shadow Fiend to push he lanes were simply delaying the inevitable.



The advantage clearly goes to @NewbeeCN in game one! It's gonna take something miraculous for @DIGITALCHAOSgg to turn this around. #ESLOne pic.twitter.com/2tx5RJZNQi— ESL Dota2 (@ESLDota2) 8 January 2017




Game 2: Resolut1on and DC strike back with a vengeance
In the second game DC placed their faith in Legion Commander once more, and together with his side Moonmeander brought the fight. Newbee were on the ropes for game 2 and had only killed one tier 1 tower after 40 minutes but they held off DC's high ground pushes. Even with
Roman 'Resolut1on' Fominok's Naga Siren they could not break Newbee who had more than enough damage to deal with the illusions with Sccc's Ember Spirit and
Xu 'Moogy' Han's Morphling, or so they thought.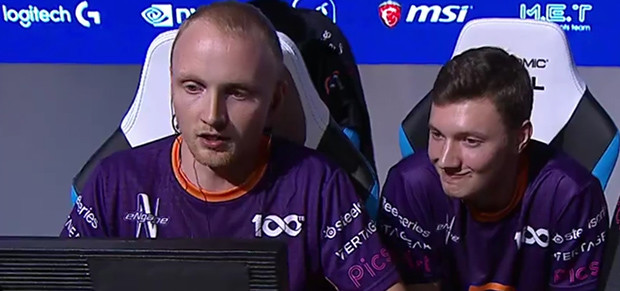 Resolution however kept the pressure on and a clever Scythe of Vyse pick up made Ember Spirit an easy target for his team-mates, with his damage output by the end of game 2 over 50,000K with a GPM over 1,000.


Omar 'w33haa' Aliwi's mid Ursa had worked out beautifully for DC and they did well to not cave in as Newbee fended off their attempts to ransack their base. A slip up by uuu9 top lane allowed an unexpected kill on his Morphling which gave DC the window to end the game





Game 3: SCCC takes the reigns as W33haa gets shutdown
In game 3 Newbee placed their faith in Underlord who was recently added to Captain's Mode as part of the new 7.0 update. SCCC's Shadow Fiend styled over W33haa's Outworld Devourer in game 3, and that set DC back.

Three deaths in the first 10 minutes for W33haa courtesy of a duel-mid Sand King and Shadow Fiend were fatal to his impact on the game, leaving him unable to replicate the kind of dominance SCCC enjoyed on the same hero in the previous game. DC lost the third game without much of a fight, putting Newbee one win away from the ESL One Genting title.

Game 4: DC "ran Newbee ragged" all across the map
The fourth game was all about mobility and team fight for Newbee, but despite having both Underlord AND Wisp on their side, DC had the Chinese team running all over the map trying to defend against the pushing power of W33haa's Leshrac and ganking threat of Resolution's Slark.

DC's dominance had been set by
David 'Moonmeander' Tan's Sand King, and as cool as Newbee's mobility was, they lacked lockdown to deal with Resolution's slippery Slark.

Dark Rift bait by Kpii


Final fight of Game 4


The fifth and final game
The last game of the night was similar to a chaotic pub game with how it began. DC brought back a classic Mirana and Shadow Demon, with W33haa on Queen of the Pain on the mid lane. Not to mention picking their co-owner SUNSFan's favourite hero Centaur in game 5. The NA team went all out aggression and managed to come out ahead with escapes like the one below:



Digital Chaos were in full stride after coming back twice to draw level, and it was the fitting finale to a Grand Finals which showed just how strong mentally Digital Chaos have become. This is the organisation's first LAN win after finishing second at TI6, and the first LAN victory ever for
Martin 'Saksa' Sazdov.