The SEA representatives were the first to fall after the opening two days of ESL One Genting, the biggest LAN event ever to be held in Malaysia.


Four teams have exited ESL One Genting but of the four only Fnatic will be shaking their heads. Team NP and Execration managed top 6 while Fnatic placed 7-8th alongside fellow Malaysian side
WarriorsGaming.Unity in the $250,000 tournament held in their own country.

Dj continues to lead by example in Execration
The three SEA contenders at ESL One Genting in Malaysia were amongst the first four casualties of the double elimination groupstage.
Execration who missed out on the Boston Major were the most convincing of the three in Genting, despite
WarriorsGaming.Unity's positive start with a 1-0 win over TI6 winners
Team Random*.

Execration lost talented youngster
Abed 'Abed' Yusop to Demon's new Team Onyx in the reshuffle but a 2-1 victory against WG.Unity (which included a Aghs Refresher Bat rider for Dj) earned them a shot at survival at ESL Genting if they could beat Wings.



Wings dismissed Xtcn after 40+ minutes with 19-1 the final score in game 1 before then taking their foot of the gas to allow for a cheeky Underlord cameo for
Li 'iceice' Peng in game 2. Wings took the series 2-0 to put Xtcn in 5-6th place, a modest result for the team who continue to make positive steps forward under
Djardel 'DJ' Mampusti.

ABSOLUTELY GODLY VACUUM FOR @ExecrationGG!!! #ESLOne pic.twitter.com/iz3RJxnXO2— ESL Dota2 (@ESLDota2) 7 January 2017




Back to the drawing board for Fnatic
After a problematic Winter Major season Fnatic brought in
Kim 'Febby' Yong-Min,
Ng 'YamateH' Wei Poong and
Muhammad 'inYourdreaM' Rizky in the hopes of changing their fortune. Virtus Pro made their life difficult in the opening bo1, with
Pavel '9pasha' Khvastunov's Omniknight and Noone's Outworld Devourer making InYourDream's Templar Assassin highly ineffective in taking down VP's leading man,
Roman 'RAMZEs' Kushnarev's Juggernaut.

By 20 minutes VP were already taking down rax and their kills were especially lucrative thanks to Solo's Rubick stealing Track from Febby's Bounty Hunter. Ramzes ended with 10 kills and zero deaths on Juggernaut in a highly convincing game for Virtus Pro.

Fnatic's second series was against
Team NP, the first game of which was a slaughter. Team NP's aggressive line-up included a Spirit Breaker and a Slark, but it was
Arif 'MSS' Anwar's Dark Seer who stole the show, involving himself in 39 of NP's 42 kills without suffering a single death himself. Fnatic looked out of their depths.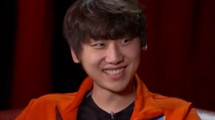 Febby's Riki vs NP kept Fnatic in it

Fortunately for Fnatic fans there was a silver lining and in game 2 against Team NP fresh addition Febby shone on Riki.

The Korean mentioned in his indepth interview at the Boston Major that he was looking to expand his repetoire of heroes in the future, and his Riki helped Fnatic to stay in the game after InYourDream's Tinker was underlevelled and the victim of harassment. Fnatic ultimately lost the game after stand-out performance by
Jacky 'EternaLEnVy' Mao on Mirana, but it was the closest of their 3 games at ESL One Genting.

The event is the first Major Dota 2 event of 2017 with 7.0 but the power rankings going into the event remain relatively unchanged. The last four teams remaining are Newbee, DC, Wings and VP, all of which were direct invites for the Boston Major last December.