UPDATE: Due to scheduling conflicts,
Pulse eSports and
Team Dignitas have withdrawn from the tournament, and have instead been replaced by
Empire and
iCCup (PGG's new team).

Furthermore, tickets to spectate - and contribute towards - the event in the Dota 2 game client are now available to purchase in the Dota Store!

---

The atoD Showdown returns in full force for its second edition - next week! This peculiar tournament will feature eight teams from across Europe and the Americas, as they once again showcase how well they are (or aren't!) able to sabotage each other's line-ups as they draft heroes for their opponents in reverse Captain's Mode.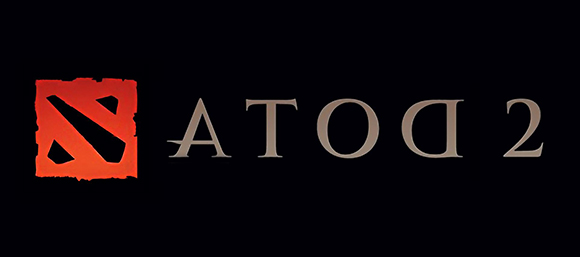 This second showdown takes place on
November 12th and 13th
, and is being brought to you thanks to the initiative of our very own
Peter '
HamSandwich
' Congdon, and this time around, it will be viewable inside the Dota 2 game client thanks to enabled DotaTV support.
The tournament will be played in a single elimination knockout bracket, with all the matches being single game contests up until the grand final, which will be best-of-three. Although the primary purpose of the tournament is to entertain, there is a competitive aspect for all the teams involved, with a guaranteed minimum prize pool of
$400
to be fought for.
Participants
CNB
Empire
Fnatic NA
mTw
Natus Vincere
NEXT.kz
iCCup
Zero
The prize pool will consist of two separate funds. The first fund is the initial $400, which HamSandwich will provide out of his own pocket to support the event. The second fund will come from you, the viewer: 50% of all proceeds from DotaTV sales will go directly into the prize pool, meaning that the total potential prize pool can be as big as the community makes it.
However, the involvement of the community doesn't stop there: you will also have a say in determining how a part the prize pool is distributed, as the fans' favourite team will receive 10% of the total prize. The breakdown of the prize payment will be as follows:
Prize distribution
1st Place: 60%
2nd Place: 20%
3rd Place: 10%
Fan Favourite: 10%
The fan favourite team will be decided by poll vote: whichever team the majority of you think provided the most entertaining atoD experience will receive a prize also!
So, tune in next Monday at
18:00 CET
as
Toby '
TobiWanKenobi
' Dawson brings you all of the (quite likely) hilarious reverse-draft, line-up sabotaging action, right here on
joinDOTA
.
And for all our Russian-speaking viewers, the tournament will be broadcast in Russian by none other than
Vitalii '
V1lat
' Volochai, whose stream can be found
here
.
Grid