Despite changing their roster only days before the tournament, Team Secret was at the top of their game, beating Execration 3-0 in a best of 5 series to win the Asus ROG Masters Dota 2.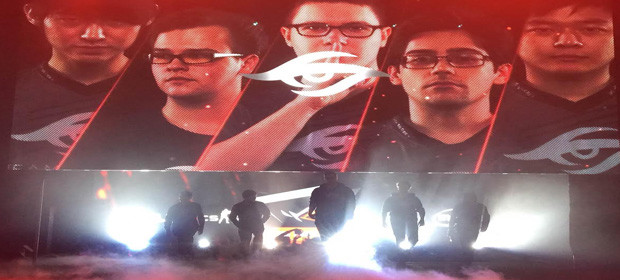 An early investment in securing MidOne's farm pays off


Fans were treated to a Game 1 that featured
Clement 'Puppey' Ivanov's Enchantress.
Execration started off pressuring
Pyo 'MP' Noa, not allowing him to farm as easily. Their Timbersaw's Whirling Death coupled together with Undying's Decay sapped a lot of strength from the
Team Secret carry player. However, Puppey still persisted in what he was doing - farming up and enchanting creeps in their jungle.

This paid off as his Enchantress' initiations on mid allowed
Yeik Nai 'MidOne' Zheng to gain the advantage over
Kim Villafuerte 'Gabbi' Santos. This forced Execration to rotate their supports to try to save their mid player. However, things just went further awry when the neutral camps that were stacked for the Batrider was contested by the European team.




With the lead, as shown in the kill scores at 10-0 in favour of Secret 15 minutes into the game, Secret knew that they had a great lead. This allowed them the space to even build 3 Hand of Midas in the team.

After getting mega creeps, the Filipinos attempted one last gank attempt. Unfortunately, Secret was able to respond quickly, not only protecting their ganked Ember Spirit but MidOne managed to get a rampage, forcing the Filipinos to call the 'gg'.

Game 1 is in the bag for @teamsecret, can @ExecrationGG take away Game 2? #ROGMASTERS Tune in ➡️ https://t.co/qki278ITXb pic.twitter.com/62OSBlDeNM— ROG MASTERS (@ROGMasters) November 13, 2016



KheZu shows that his hero pool is rather wide


Whereas
Abed 'Abed' Yusop was playing the Naga Siren in Game 1, the second game saw Naga Siren as Execration's support. But Team Secret managed to snag up their deadly Io-Outworld Devourer duo. With a roaming Bounty Hunter, Execration was shut down hard. In fact, they were at such a disadvantage that they could not find any safe place to farm without the fear of being ganked.

KheZu showed how wide his hero pool is. He was drafted the Puck and he played it well. His usage of the Dream Coil managed to prevent the Filipino players from getting away from fights or ganks. This allowed not only farm from kills but also space for MP to climb up the net worth ladder. In fact, his Sven was sitting at 180 last hits 19 minutes into the game and the kill score then was 10-0.

With high dps from the Sven and the Io, Execration could not find their way back into the game and had to concede the second game as well.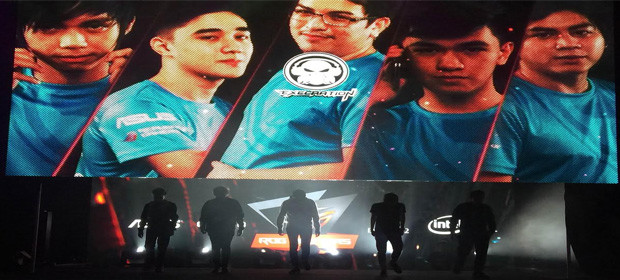 Hope that is gone too soon


Execration showed signs of life in the third game. The game seemed to be in their favour, especially after
Djardel 'DJ' Mampusti picked up a blink dagger on his Axe. This enabled them to chain their Berserker's Call with the Nyx Assassin's Impale. Their deadly disables allowed them to rake in kill after kill.

Secret persisted in their efforts - and that paid off. MidOne's well timed Sacred Arrows on the Mirana into the Axe teleporting in to defend the tower and force a team fight allowed him to disable the Filipino offlaner long enough to turn the fights to their favour.

.@DjardelJicko keeps finding kills, will @ExecrationGG bounce back in Game 3 of the #ROGMASTERS Grand Final?⬇️ https://t.co/qki278ITXb ⬇️ pic.twitter.com/o54bcjasmv— ROG MASTERS (@ROGMasters) November 13, 2016


As a last attempt to try for a comeback, Execration attempted to pick off KheZu's seemingly alone Clockwerk. Unfortunately, a well positioned Gust from MP's Drow Ranger took the momentum from the Filipinos as the European team converged upon the Filipinos, forcing them to give up the series to Secret.

Team Secret won the prize money of $71,250 whereas Execration walks away with $33,750.