Team Liquid experimented with a role swap during the Regionals and captain Kuroky explained the thinking behind the decision last night during a post-match interview.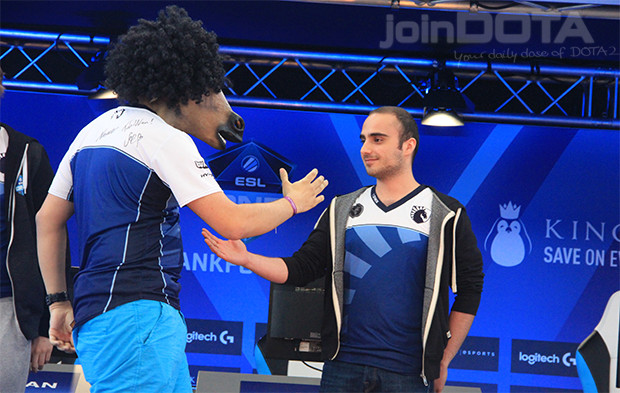 Kuroky says he was out of shape to play carry but that it was in the team's best interest



"Desperate times, desperate measures" - Kuroky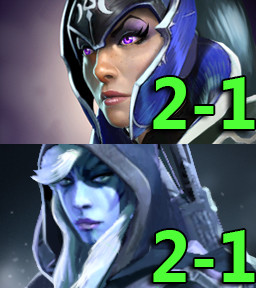 Kuroky's Regional record as a carry

Liquid switched up their roles during the Boston Major Regionals, with support and captain
Kuro S. 'KuroKy' Takhasomi swapping with carry
Lasse 'Matumbaman' Urpalainen.

The team won 4 of the 6 games they switched roles during the Regionals, 2-1 with Drow Ranger and 2-1 with Luna. As a support player for those six games Matumbaman ended up playing Dazzle, Warlock, Shadow Demon and Wisp.

During last night's DreamLeague post-match talk
Kuro S. 'KuroKy' Takhasomi said he wasn't ready to comment on what is happening with the Liquid roster, but the Liquid captain did answer Godz's question about why he has been playing carry and whether they would continue to do so.


"That's something I definitely don't want to do. I had to play carry for several reasons," said Kuroky. "I don't have enough time to explain all of it but to put it simple, we have certain carry heroes we struggle with like Luna and Drow because the way the patch functions in our opinion, is that the carry has to actually lead the game at some point. So I had to play carry so we can make these heroes functional."

"We struggled a lot in practise on Luna and Drow even though we believe these heroes are super strong," said Kuroky. "So I had to play carry in order for the strategy to work out, but I'm totally out of shape playing carry so I was kind of nervous doing it.

"The weeks before the qualifier our results weren't really good so, desperate times, desperate measures. So I just played these heroes based on instinct because I'm out of shape. It kind of worked out for us."




Team Liquid ended up placing third in the Regionals for the Boston Major which was not enough to qualify for the LAN finals in December.

"Qualifiers are like a premier tournament on their own to be honest, a lot of good teams who could all make the cut, but if you have a better day in the playoffs you'll win, that's pretty much it."

Team Liquid have been competing with
Maroun 'Gh' Merhej in place of
Sam 'Bulba' Sosale, and a 2-0 win yesterday against Ad Finem in DreamLeague means they could go top of the table if they can secure a 2-0 victory over
Danish Bears*.



You can learn more about the DreamLeague Season 6 on our Coverage page.