Team Secret took a massive hit over the weekend after two former players,
Jacky 'EternaLEnVy' Mao and
Rasmus 'rASmus' Fillipsen, accused the organisation of monetary indiscretion and deliberately delaying payments to former players.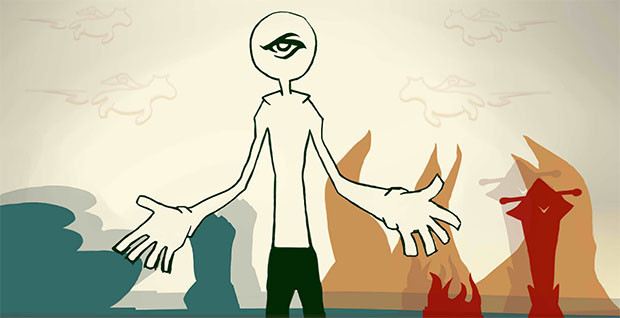 Former
Team Secret's
Jacky 'EternaLEnVy' Mao released another of his trademark blogs on Sunday evening, this time on the the website for his new team NP. The blog focused on the financial workings of Team Secret, and went in depth into the exact numbers and how the organisation still owes money to several of its former players.

The blog was the longest ever written by EternalEnvy, so here are the main talking points that can be gleaned from the 5,600 word post.




According to EternalEnvy
- Secret 3.0 had no salaries, although a salary of $12k-$15k was promised.
- Team Secret 3.0 did not sign any contracts.
- Their main income was from tournament winnings until a PandaTV stream deal instigated by EternalEnvy.
- Team Secret kept 10% of the tournament winnings which only Puppey and Kemal knew about .
- Team Secret took 50% of the PandaTV deal money which was worth as a whole $1.25 million.
- A bonus $250,000 in donations was offered if RTZ Puppey and EternalEnvy streamed a given number of hours.
- The PandaTV deal was eventually called off after Puppey streamed only 8 of his required 30 hours.
- Due to no salaries and the 10% cut, Team Secret made ~ $56,000 off of Misery and W33haa's winnings.
- Misery who was kicked in March was still owed $182,000 until a lump sum payment on September 26th 2016.
- EternalEnvy is still owed $29,333 from the 10% prize cuts and $21,000 of the promised salary.
- Universe left Team Secret because Puppey "did not try hard enough".

You can read the blog in full here.





Team Secret secretly took a 10% cut from tournament winnings
The main talking point from EternalEnvy's post is 10% tournament cut that the organisation took, which EternalEnvy said he and other players were unaware of. "It was understood by everyone on the team that there would not be any prize winnings cut to the organization. Well, every player but Puppey," said EternalEnvy.


Jacky 'EternaLEnVy' Mao:

"I asked Kemal many times throughout the year to tell me what the money is for whenever he sends me a transfer but I didn't get a report till Sept 8. I found out there's a 10% Organization cut from reading the "rate" column on the spreadsheet. We were actually never informed of this. The current players of Secret also don't know there's a 10% cut"

In WhatsApp conversation images shared by EternalEnvy in his blog, Puppey says he is aware of the 10% cut and explains the 10% cut is for "tranfer fees and manager" as CyborgMatt "deserves a share of the winnings". The 10% was also news to Misery, who posted a blog shortly after EternalEnvy.


Rasmus 'rASmus' Fillipsen in his blog:

"I most recently found out that we apparently are giving a 10% cut to the Secret Organisation. It seems like Puppey had decided there is a 10% cut and that we should simply accept that fact. This was completely new to me. It was always known within the team that there were no prize cuts. This complete bullshit encouraged me to go public and back up Envy."

TI6 runner-up Misery, who was suddenly kicked from the team in March along with Digital Chaos team-mate W333haa, also brought up a lack of royalties for the Team Secret jerseys, saying that none of the the players received any money from the merchandise. Whether or not royalties were agreed before hand is unknown.


Rasmus 'rASmus' Fillipsen in his blog:

Looking back at the time I played with Secret, Kemal was always treating us really nicely, paying for stuff, at majors we could send the bills to his room, we had solo rooms a few times where no other teams had, bootcamp in Turkey in a huge house overlooking the city. It was a great time overall. Sadly it is unknown if we, at the end of the day, paid for all of it ourselves.

It is important to note that a cut of tournament winnings is fairly standard in esports organisations, and it normally ranges from about 5 to 10%. According to EternalEnvy however, neither Cloud9 nor Digital Chaos took such a cut from their players.

A history of slow payments
It is not the first time Team Secret has been accused of not paying their players. Back in February of this year OG's manager Evany shared that BigDaddyNoTail and Fly had still not received any payment for their time in Team Secret 1.0 despite leaving the team in December 2014. Furthermore according to Evany's post, EG's manager Charlie Yang confirmed EG's Arteezy and Zai had also not been paid.

Evany's timeline of her extensive efforts to obtain the money posted on TwitLonger created quite a stir in the community, but Team Secret released no statement in response.

Puppey's relationship with team-mates according to EternalEnvy



"Every time things get heated and you argue with him. He will ask you a common question: You wanna see who's right or wrong? Fight me. During MDL S2, where we have been having bad results for some time, W33ha and Puppey got into an argument. Puppey gets up from his chair and goes all up in W33haa's face and screams "DO YOU WANT TO FIGHT? STOP BEING CANCEROUS." Everyone just stayed silent after. He was always bullying W33ha throughout the entirety of Secret."

The Filipino outlet The Inquirer, took EternalEnvy's "bullying" as meaning physical, although there is no evidence to suggest it was ever more than verbal. That did not stop the community however, from using their creative minds on social media. The following tweet by @Setoolx already has 500 RTs in less than a day.




However,
Omar 'w33haa' Aliwi tweeted earlier today about the situation:


the thing between me and puppey wasn't half as bad as you guys make it seem, for good or for worse it helped me and made me a better person

— Aliwi Omar (@w33haa) 11 October 2016



One piece of evidence posted by EternalEnvy which has garnered a lot of attention was the captured footage from a CCTV camera back in 2015. The video clip has already been viewed over 500,000 times in just 2 days. EternalEnvy was not present at the time but according to his blog when EternalEnvy asked what had happened, captain Puppey said "he was just putting down his headset angrily, and that the monitor was defective and that's why it broke".



During Shanghai Major I showed him the video. He told me that if I ever leaked the video he'll kick me from Secret. Well, I'm not part of Secret anymore. I promised him back then that I wouldn't show anyone this video except the team. I break that promise today, hopefully it'll be the last promise I break.

The video was one of several examples provided by EternalEnvy to support his arguement that Puppey did not always tell the truth to his team-mates, and that he often reacted aggressively to his players undermining his decisions.



There has been no response whatsoever from Team Secret, Kemal, Puppey or CyborgMatt about the blog posts, and it is very possible the damage done to their brand from these allegations* could be irreversible. Team Secret at the moment not only has a Dota 2 team but also recently expanded into other game titles; Hearthstone, CS:GO, Vainglory, SuperSmash Bros and Street Fighter.