With rumours circulating for several days about the team's acquisition, and with the players tagged up as "PULSE" in their games for today's round of matches in the SLTV Star Series, the now formerly named
Skånes Elite squad have confirmed to joinDOTA that they have been picked up by
Pulse Esports.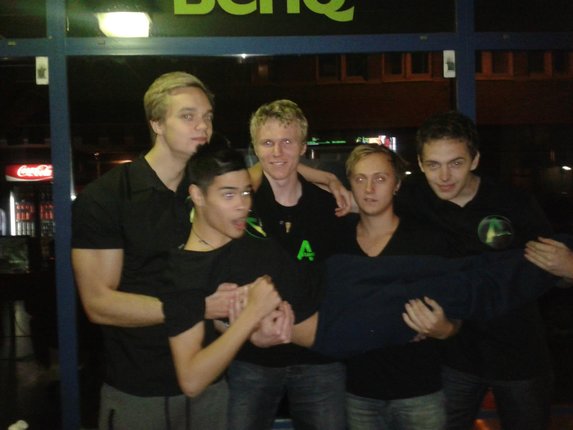 The Pulse Esports squad



Pulse is a newly established organisation who have declared that they mean business, who have set out on a "quest to push Esports as far as possible". They recently made notable waves in the competitive StarCraft II scene with the acquisition of several big names to play under their brand, and now they've turned their attention to Dota 2.

The Swedes' new sponsorship comes not too long after they parted ways with Team Infused, and judging by the words of
Hampus 'Mini' Olsson, they are delighted with their new deal:


Pulse Esport is an organisation that we have been in contact with for a while now. I can honestly say that I feel pretty good for us to be working with and playing for them. We're all really excited to play under their name and we're hoping for a good future for us both!


Alexandre 'Pinoy' Pettersson was also evidently upbeat about the development, saying:





I'm looking forward to work with Pulse I feel that we are already in a pretty good contact with them and we are going to do everything to perform our very best under every circumstances!

While the organisation's official website is still under construction, they are active on social media networks; you can find Pulse Esports on Facebook and on Twitter.


Pulse Esports Dota 2 roster
Niklas 'Wagamama' Högström

Hampus 'Mini' Olsson

David 'Reesion' Siekas

Olle 'Fishbone' Sjöland Thulin

Alexandre 'Pinoy' Pettersson


Mathias 'bonzajajaj' Andersson (Manager)