The unexpected plays from the Pinoy team eliminated the double Major champions and the tournament's favorites. The result is easily the most shocking of the tournament so far.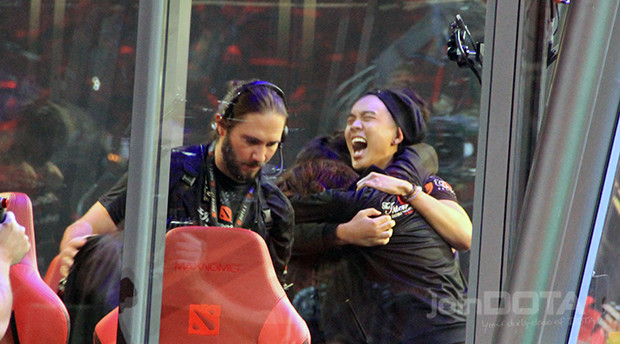 Days before the kickoff of The International, TNC was struggling to get their visas and participate in the biggest event. Now, the Pinoys just eliminate on of this TI's favorites following a 2-0 victory. OG had a solid groupstage but have exited the tournament after just two days having lost their first life in the upper-bracket to
MVP Phoenix*. OG were the first team in the history to win two Valve events and were the bookies favourites to win TI6.



The first game was rough for OG with Medusa against TNC's 3 melee carries. Demon's selfless play by buying wards and planting it aggressively contibuted a lot in their successful teamfights. Several smoke ganks were delivered succesfully using
Samson E. 'SamH' Hidalgo's Axe plus
Marc Polo Luis 'Raven' Fausto's Lifestealer initiation and late game Medusa was no defence against a Phantom Lancer with Diffusal Blade. TNC forced OG to call GG after taking down all their barracks after 55 minutes.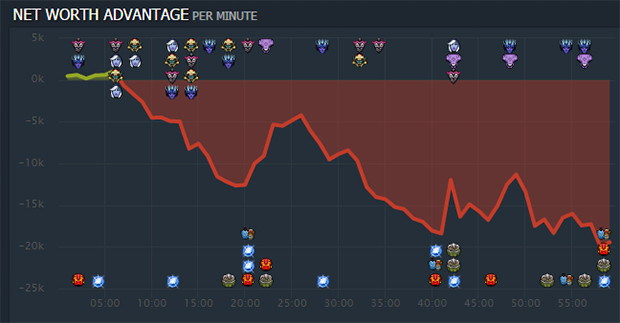 TNC were behind on networth for almost the entire game 2



In the second game TNC according to the charts the Filipino team was never in the lead after the 5 minute mark. Their draft included a Drow Ranger and a Huskar, and the mismatch of heroes somehow survived OG's onslaught to somehow win a game they were supposed to lose.

TNC's supports got completed wasted but Raven and Kuku survived enough to grind a victory thanks to the Shallow Graves from Demon. TNC ended the game with 24 kills compared to OG's 31. OG actually only suffered 11 of their 24 deaths in the first 40 minutes, but later on OG's Wisp/Tiny combo was just easy pickings for the Drow and Huskar.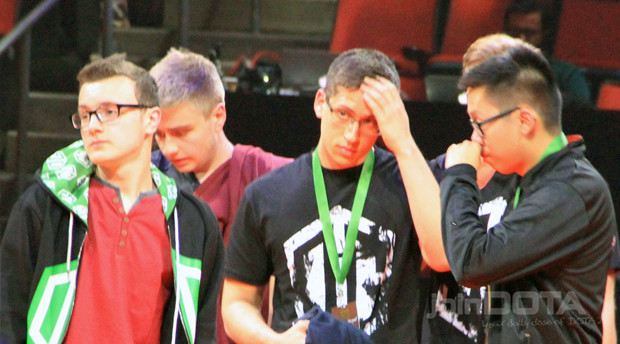 OG looked devastated after the loss



"It made us more confident because if we beat OG, we can beat other teams because my prediction was OG will win this tournament," Kuku said in an interview after the match. TNC now progress to top 8 and will face Digital Chaos in the next round, OG on the other hand are eliminated.





[i]joinDOTA's TI6 coverage is brought to you by ROG, our official partner for the event.

[/i]