Team Zenith have announced that
Jonathan 'Loda' Berg has taken his leave from the team to return home to Sweden next month. With his departure, which follows the recent retirement of their legendary captain
Benedict 'hyhy' Lim Han Yong, the team will revert to an all-Singaporean roster.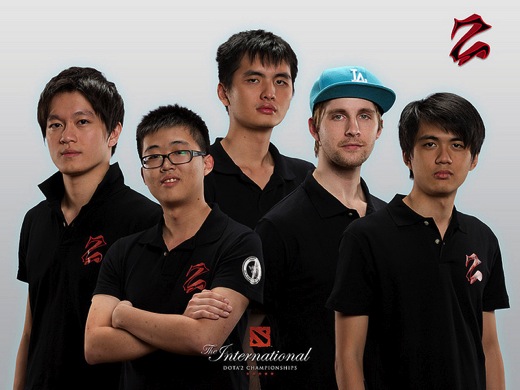 hyhy, xy-, iceiceice, Loda and xFreedom at The International



Loda originally joined the team back in May, after moving to Singapore to be closer with his partner. His addition to Zenith was a huge surprise, but he slotted in seamlessly and quickly helped to establish the team as one of the strongest in the South-East Asia region. His tenure with Zenith ends on a high-note, with a respectable 5th place finish at The International in Seattle last month.

To "fill the gap" left by both Loda and hyhy's departure, Zenith have turned to
Alan 'alanter' Ter and Patrick 'LuX-' Kwan, who of course were both seen recently playing with the rest of the team during their victorious campaign at TGX Singapore 2012.


Team Zenith roster
Daryl 'iceiceice' Koh

Wai Hong 'xy-' Toh

Nicholas 'xFreedom' Lim

Patrik 'LuX' Kwan

Alan 'alanter' Ter