OG secured back to back titles earlier this evening after a world class display, which further cements their position as the best team in the world right now.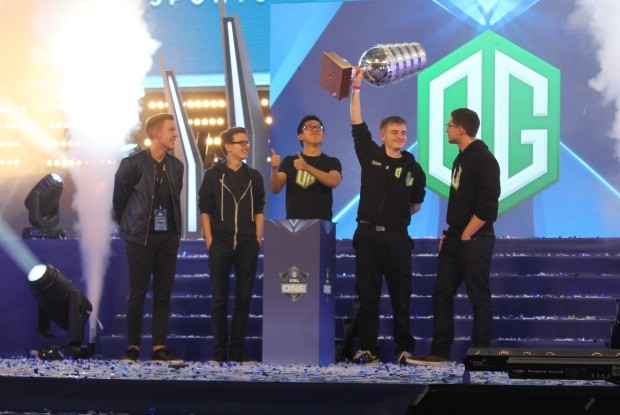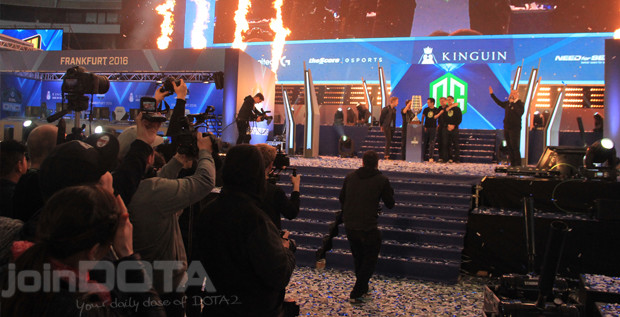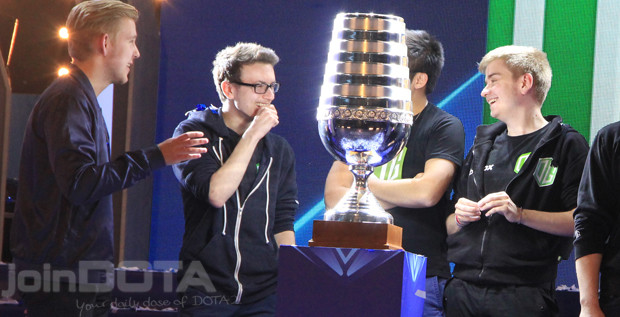 The hype was real as Eri the Filipino host got the crowd going for the Grand Finals of the ESL One Frankfurt. They had been equipped with blue inflatable Logitech clapsticks, and
OG's opponent for the finale was
Natus Vincere.

OG starve Navi beyond belief in one-sided opener
The focal point of the encounter was
Amer 'Miracle-' Al-Barkawi's Templar Assasin, who Navi were unable to assail despite numerous attempts with 2 or 3 heroes in the midlane.
Tal 'Fly' Aizik and
Andreas 'Cr1t-' Nielsen TPed instantly the moment they went anywhere near Miracle.

For the majority of the game outside of the first 5-6 minutes, Navi were starved of farm and space. Failed attempts on Miracle meant Navi had to deal with him and
Johan 'BigDaddyN0tail' Sundstein's Lifestealer, and what had started out as an event contest became a rather painful stomp.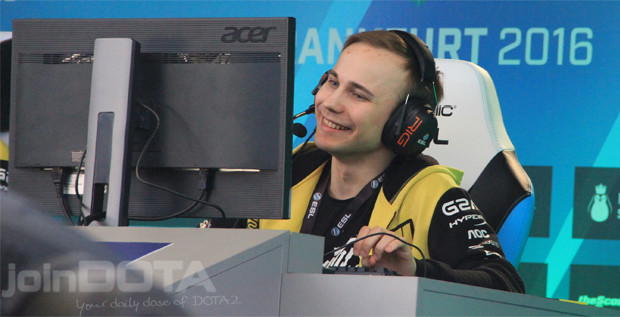 Ditya-Ra's face after Navi teamwipe a overzealous OG



OG did overstep their boundaries once near th end of the game, and as a result got team wiped, a move that was caused by OG's attempt to "disrespect Navi" according to caster Capitalist. The game ended after 32 minutes, 42-11 the final scoreline. Not even close.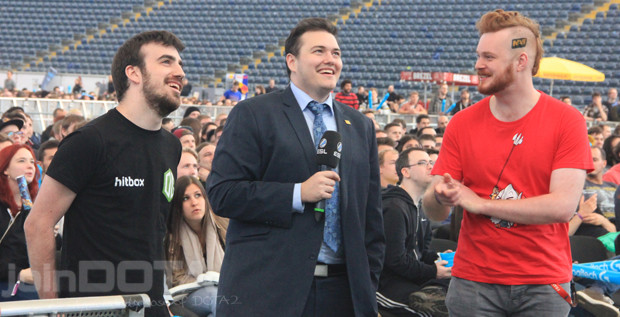 ActionSlacks found two die-hard fans to fire up the audience after game 1



Notail hits the spot with midlane Kunkka
OG went for an untraditional Kunkka pick which worked wonders against Dendi's Templar Assassin, who did not enjoy the same success as Miracle did in game one.
Johan 'BigDaddyN0tail' Sundstein's blink into X Marks the Spot and Torrent made quick work of Dendi's Refraction, as well as
Dmitriy 'Ditya-Ra' Minenkov's Slark.

What is more Fly's Phoenix, a hero he has played in most of his recent matches, was a perpetual nuisance in lane. Although OG did not win by a landslide, Navi's hold on the game dwindled with each passing battle. With Moon and Miracle well fed, Navi conceded after only 27 minutes. The final scoreline was 31-18 in favour of OG.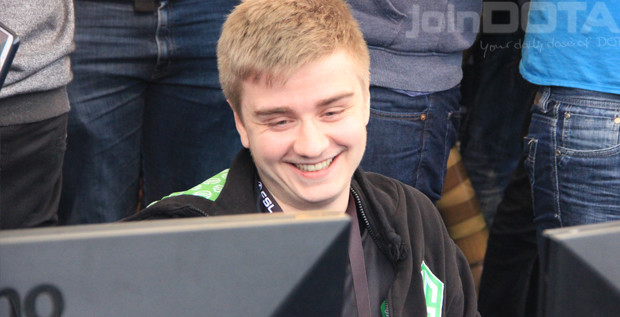 For the final game, OG put on a bit of a show. Miracle was on support Lion while Crit played a roaming Riki. Navi on the other hand, went for something familiar. Dendi played invoker and was by far the most impactful of the Navi lineup but even against such an obscure OG draft, Navi still struggled to contain the Manila Major champions. For the last 10 minutes of the game, OG tried to break rax but credit to Navi, they made sure OG would not do so easily.

OG's confidence was clearly through the roof, and they now move ever closer to TI6. They ended the game to the sound of a roaring crowd - securing a 3-0 victory and their second consecutive title.