OG did a number on Liquid at the Manila Major but now Liquid have been gifted the chance for justice in a semi-final match-up at ESL One Frankfurt.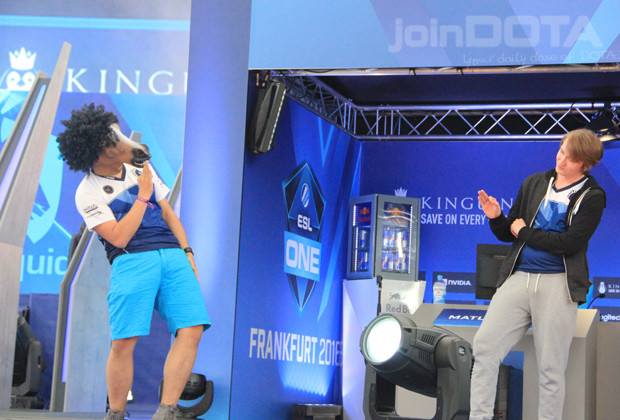 Liquid could have their revenge

Vega Squadron *'s surprising success in the GSL groupstage means that the two Grand Finalists of the Manila Major will meet once again on LAN. Their last encounter was a 3-1 victory for OG despite Team Liquid managing to open the scoring thanks to the combination of Disruptor, Ursa and Riki. The Riki/Disruptor combo is something Liquid brought out against Fnatic earlier today, with Lifestealer the replacement for the already chosen Ursa.



Will OG use the same stunt on Liquid as at the Manila Major?
OG's strat - which they used in the Major Grand Finals as well as against Navi here in ESL One Frankfurt - revolves around having an AOE disable or stun such as Faceless Void or Tidehunter, paired with a Phoenix played by
Tal 'Fly' Aizik. They then add heroes with AOE damage such as Earth Spirit, Sven, Timbersaw or Juggernaut to make sure they have someone to clean up the mess.

The strat worked in game 2, 3 and 4 at the Grand Finals of the Manila Major, and it will be interesting to see if OG do it again. Will Liquid actually have a response to it? We'll have to see. The match will be the first round of the single elimination, and only four teams progressed to the final 4 playoffs; Liquid, OG, Navi and Vega Squadron.




Elsewhere both Alliance and CoL finished 5th-6th, and the beloved watermelon from the talent desk met his maker in what was the last match of the day. Only three games will be played tomorrow, the second the clearly epic rematch between OG and Liquid.