Easily the best of the Valve Majors, the Manila Major is sadly over but the finale was fitting of such a great event. Liquid took an early lead in the Grand Finals, but it was OG who came out the victors to be crowned the Manila Major champions.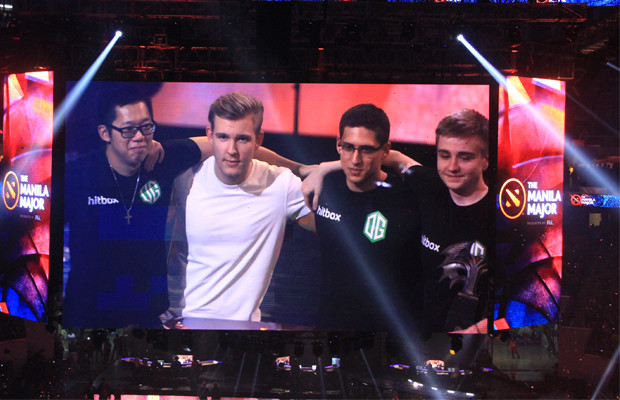 Whichever way it went, it was set to be a historic Grand Finals. OG were presented with an opportunity to be the first team to win two Valve Major's while Liquid had another shot at a Major title after coming runners-up at the Shanghai Major. Liquid had disposed of Newbee in the Lower-bracket final, the same team they beat to become champions of the $500,000 Epicenter.

Liquid reaching the Grand Finals was no fluke. They may have lost to MVP Phoenix in the first round of the playoffs, but they then proceed to eliminated a total of five teams from the Manila Major;
compLexity Gaming,
Natus Vincere,
Fnatic,
PSG.LGD and
Newbee. Four of which were direct invites.

Game 1: Pub strat? Riki disables OG, Ursa tears them apart

The first three games of the series were all about the drafts with Liquid pulling out a sneaky Riki to perfect a tri-hero hero combo. In game 1 Liquid's combo was to use Disruptor's Glimpse into a Riki smoke screen, with
Lasse 'Matumbaman' Urpalainenthen Blinking in to devour his helpless prey. It was a combo they used again and again, and the end scoreline of 38-9 just showed how lethal it was.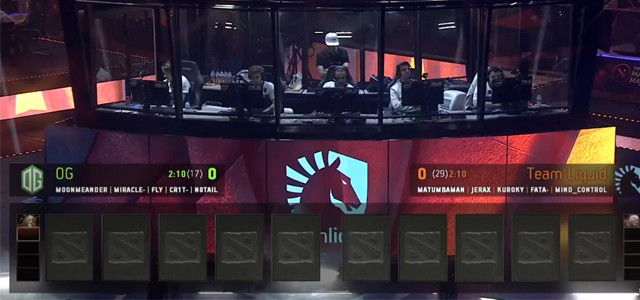 Game 2 and 3: OG find their sweet spot with Void, Juggernaut and Phoenix

In Game 2 and 3
OG responsed with a well-rounded draft which they rinsed and repeated to great effect. The trio of Faceless Void, Phoenix and Juggernaut were the core of their draft in both of those games, using Chronosphere to immobilise Liquid and then swiftly dropping Phoenix's Supernova right next door.
Amer 'Miracle-' Al-Barkawi's Juggernaut would then waltz in and kill off the stragglers. In game 3 OG added a Sven and Lion to the draft, just making this sick combination even stronger.

Liquid's attempt to use Vengeful Spirit swap to take out NoTail's Sven before he used BKB proved ineffective, as
David 'Moonmeander' Tan was ready and waiting to jump in as Void and paralyse them. Liquid were powerless against OG's ingenious draft, and their choice to go with a favourites of theirs Lycan and Dragon Knight was not the right decision against a Phoenix and a Void.

Liquid needed to adapt or concede
Going into Game 4 Liquid were now under extreme pressure. OG had used the same strategy two games in a row and they had still not found a solution to it. With OG 2-1 in the lead in the bo5 Grand Finals of the Manila Major, the draft for the fourth game needed to be on point.

The fourth game was the closest of them all, and the two teams were neck and neck for 30 minutes. It wasn't until late game that OG's farm just grew exponentially, BigDaddyN0tail's Wraith King worth a thousand men. Kuroky's Enchantress was easy pickings, especially with two Monkey King Bars on TA and WK, Liquid had little in response to OG's powerful late game line-up.

As OG edged closer and closer to becoming the first ever team to win two Valve Majors, Liquid's resistance grew slimmer and slimmer. THe final push came after 40 minutes, and with Liquid unable to hold their defenses they called "gg", rewarding OG with their second Majors title. Liquid may have lost, but the Manila Major was their fourth Grand Final in a row, and their second time to be a runner-up at a Valve Major. A great effort by both teams but OG were by far the greatest team at this event.