After a very long day at the DreamLeague Season 5 LAN Finals,
OG made it through to the Grand Finals. Their opponent however, has yet to be decided.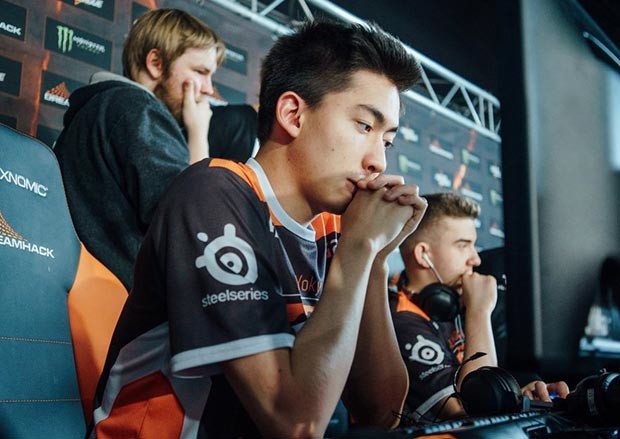 VP now have an opportunity to compete in another DreamLeague Grand Final if they can beat Navi



VP face CIS rivals Navi for the third time this season

Virtus.Pro* avoided elimination after a 2-1 win against
Ninjas in Pyjamas* in the very early hours of this morning. They now head into a rematch with Navi, a team they have lost to in all three of their recent encounters.

In the post-match interview after their Navi game, OG captain
Tal 'Fly' Aizik said he was unsure of Virtus Pro's form, but that Navi were in good shape at the moment. Virtus Pro are in dire need of at least a Grand Final spot after a noticable dip in form over the course of the last six months. Victory against Navi would present them with an opportunity to stop the rot and face OG to claim their second DreamLeague title.



A few scares but nothing too difficult for OG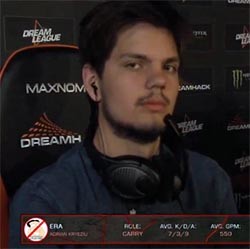 Era's Centaur helped take a map off OG

Overall although
OG reached the Grand Finals as expected, they did show fragility in the two matches the played, and against
Natus Vincere, their
Johan 'BigDaddyN0tail' Sundstein Broodmother got shot to pieces by
Danil 'Dendi' Ishutin's Windranger in game 2.

OG suffered some heavy losses very early on in the game which gave General's Nightstalker and and Dendi's Windranger a headstart, and captain Fly said in the post-match interview it was the reason for their defeat, along with a lack of damage.

Meanwhile, in game 2 versus
Ninjas in Pyjamas* they succumbed to
Adrian 'Era' Kryeziu's Centaur, after being unable to replicate the success Liquid had at Epicenter and elsewhere with a offlane Necronomicon Lycan.

In the same game
Troels 'syndereN' Nielsen got to play a fairly wealthy Shadow Shaman, managing to complete Aghanim's Sceptre on the support hero in the 37 minute game.

DreamLeague is for the most part a very "chill" event, and a map lost here and there is definitely not a sign OG are slipping.



The casters took part in a game of Hangman with the other talent to pass the time

click for answer

Mist Coil



One of the highlights of the opening day was the improvised Dota 2 Charades, Hangman and Personality pictionary, which helped pass the time during a technical issue in the first match. The delays did drag out the first day of the LAN finals, and the final game of the day between
Ninjas in Pyjamas* and
Virtus.Pro* ended at around 3am CET.