15 days remaining to The International group stages, and this time we present to you the pride of Chinese Dota, the finalist of last year's competition at Cologne:
EHOME.
Dai, PCT, LaNm, 357, and KingJ with their invitations to Seattle.
Major Achievements:
2nd - The International, Gamescom, Cologne (August 2011) - $250,000
2nd - Electronic Sports World Cup, Paris (October 2011) - $6,000
3rd - World Cyber Games Asian Championship, Jakarta (November 2011) - $1,000
1st - joinDOTA Masters VII (May, 2012) - $500
History:
Despite having faced roster changes, disbandment, inactivity and various controversies over the past year, there is no doubt that EHOME is the heart of Dota in China. Its DotA division started in 2007, and since then many players have been a part of EHOME and are now legends: 820, 2009, longdd, BurNing, DC, just to name a few. Known as the Kings of Chinese Dota, EHOME has braved through everything in their paths, experienced tremendous highs, and sunk to painstaking lows.
Many hold fond memories of EHOME during their DotA days, especially the 2010 team that dominated the scene with 10 championships: 820, 357, Dai, KingJ, and BurNing. After the great Chinese shuffle in 2010, KingJ and BurNing were transferred to team DK, LaNm and longdd were drafted as replacements. Following a series of lackluster performances, longdd was dropped and the team called up Crystal (a.k.a. FCB) to participate in Gamescom.
Unfavored by many, the team were knocked down to the lower bracket by Scythe.SG, and it was apparent that the team had issues to work on. Nevertheless, with determination and teamwork they were able to produce some of the best games in The International against
Moscow Five
and
Na`Vi
, finishing second in The International 2011.
Following the competition in Cologne, EHOME made several roster changes. Legendary captain 820 went into retirement, and FCB had left the team. The replacements were new faces ARS and APR. With so much pressure on the two, it was evident that neither could withstand the huge expectations entrusted to them. Nevertheless, the organization decided to grant them time to prove themselves.
Fast forward to ESWC 2011, the second official international Dota 2 LAN event. In a group with the likes of Moscow Five and Monkey, EHOME's performance was mediocre. The team managed to advance to the final, and once again faced their nemesis Na`Vi. The best description of the finals would be EHOME outplayed in every aspect. Dendi's Pudge would haunt the Chinese forever as he terrorized them in Game 1 with a final score of 20/1/8. It was obvious that the Chinese team had not prepared well for the competition, and the Western scene was miles ahead in Dota 2.
Although the team attempted to salvage the situation by replacing APR with former World Elite player PCT, it was not long before for the first time in EHOME's history, the organisation announced the disbandment of its Dota team.
With The International looming, rumors began to emerge that EHOME was looking to get back into the game. Fans were anxious to learn of the roster, and it was announced that 357, Dai, KingJ, PCT, and LaNm will rejoin the team. All five members had stints previously and will be returning home.
With high expectations and potential, EHOME proved to be ruthless and adapted to the game well. The team worked well as each game they improved and the individual skills and synergy were undeniable. Following a series of good results, the team managed to take the crown in
joinDOTA Masters VII
, defeating Orange, MiTH.Trust, and DK. Now that majority of Asian Dota 2 tournaments have completed, EHOME has improved drastically. However, questions still remain if the team could really stand up against the top teams in Europe and North America.
Roster:
(Clicking on the individual hero icons will take you to that hero's profile in our database!)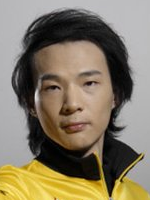 357
(Captain; a.k.a. QQQ)
Yao Yi
A legend himself, 357 has always been the strong pillar of support that every team yearns for. Consistent and high skilled, his age of 27 does not reflect on his performance at all. During the early years of his career, 357 was always the reliable player with the fourth role, playing heroes such as Earthshaker and Lion with perfection. In the current team, he normally plays the fifth role and shines with heroes such as Chen and Enchantress. However, if need be, he can play heroes such as Winrunner and Dark Seer to great effect. Although he keeps a low profile, his precision and understanding of the game is one of the best in the scene, and as a member of the invincible EHOME in 2010, 357 still retains all of his qualities that makes him one of the best players in the world.
Signature heroes:
:d2_chen:
:d2_en:
:d2_es:
:d2_wr: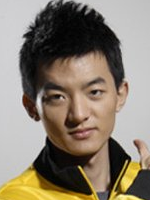 LaNm
(a.k.a. PLT, NUZ)
Zhang Zhi Cheng
Initially a pub star, the public questioned if he will be able to adapt well in the competitive scene, and he certainly proved his worth. Known for his agressive play style, LaNm is a player that creates opportunities for himself and often disrupting the game plans of the other team. During The International 2011, the world saw the calmness and decision making with LaNm's carry, with his Weaver carrying the team to glory against M5 despite being on the backfoot for majority of the game. In 2012, he has begun to pick up a variety of heroes such as Lone Druid, Dazzle, Beastmaster, but there is no secret that his favorite heroes are Batrider, Nightstalker, and Sand King. Regardless of the hero he has, LaNm continues to demonstrate great decision making and always pushes his hero to the highest potential.
Signature heroes:
:d2_bat:
:d2_ns:
:d2_wea:
:d2_sk: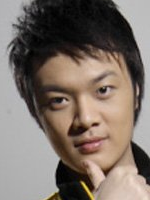 Dai
(a.k.a. X!!!, MMY!!!)
Lei Zeng Rong
Dai is possibly the undisputed best mid player in China for a long time. Many players such as YaphetS also have the solo mid abilities that Dai has, but what sets Dai apart from others is his ability to push his hero to the absolute limit. Every health, mana, and damage point is calculated and Dai is able to perform ganks with absolute precision. Aside from top players such as Ferrari_430, Dendi, and iceiceice, there are few players that are able to confidently challenge Dai. His role in EHOME currently has seen him play the fourth role more frequently, with heroes such as Lion and Shadow Shaman. However, it is dangerous to ignore the impact that he brings with these heroes despite getting minimal or no farm. With the nickname Weapon X, Dai is no doubt EHOME's X factor that could single handedly destroy opponents.
Signature heroes:
:d2_lion:
:d2_inv:
:d2_sto:
:d2_ss: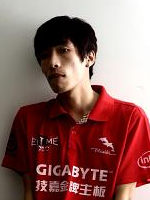 KingJ
Zhou Yang
Back in DotA days, KingJ was feared for his insane Visage micro, silent but deadly Broodmother, and more. In Dota 2, KingJ still retains his status to be a consistent player with a uncanny ability to split push to the limit. In the reformed EHOME now, KingJ typically plays the carry role and is the designated Broodmother player. Although a great player, there are questions as to whether his carry abilities are on par to players such as BurNing and Hao. However, his performances in the joinDOTA Masters VII assured that he is consistently improving. With Visage in the Dota 2 hero pool now, The International 2012 would be the best platform to showcase his signature hero.
Signature heroes:
:d2_bro:
:d2_kun:
:d2_mor: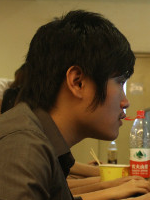 PCT
(a.k.a. Perfect_Cat, Cupid_Cat)
Zhang Miao Long
A relatively new player to the scene, PCT was a player for World Elite's Dota 2 team. Following ESWC 2011, PCT was taken as a replacement for APR. Due to the imminent disbandment of the team, PCT had no time to demonstrate his capabilities. He decided to focus solely on Dota 2, and was later on hand picked by EHOME manager 71, who mentioned that he was the first player they wanted to bring into the new team due to his great potential. As a player, PCT's role varies with different heroes, playing heroes like Crystal Maiden, Slardar, Nature's Prophet, and more. Despite a lack of experience and exposure compared to his teammates, PCT continues to plays with a sense of urgency and aggressiveness that reminisces the plays of FCB. Could PCT make his breakthrough with EHOME? The International 2012 will be the best place to do so.
Signature heroes:
:d2_sto:
:d2_sla:
:d2_fur:
Chances at The International:
Favorable chances to do well, but will they stand a chance to win? The team no doubt has talent and experience, with 357, Dai, and PLT all part of the team that went far in The International. It is highly likely that EHOME will perform well in the competition, but how well? Will we be seeing the EHOME that dominated the Asian scene during early 2012, or will we be seeing the EHOME that falls short to Chinese counterparts? Teams like Zenith, Orange, and MUFC have always been able to challenge EHOME directly, and with a lack of participation in cross-continental competitions, will EHOME be able to adapt well? EHOME has a lot to prove, and The International will be make or break. Perhaps some argue that time has taken a toll and dented the once invincible armor of the Chinese giants, but EHOME has always struck back with conviction that they are still a dominant force to be wary of.
Any opinions expressed in this article are solely those of the editor's, and do not reflect joinDOTA as a whole.
Previous Profiles
Natus Vincere
Zenith
Darer
Back to Coverage