Perfect World, the organisers of the Shanghai Major came under heavy fire for their handling of the competition last month, and after a month of silence decided to issue an apology.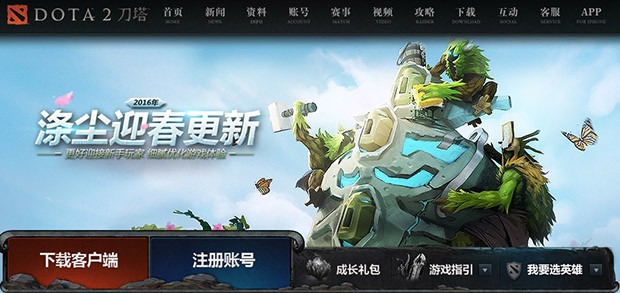 Perfect World are the license holder for Dota 2 in China, and a myriad of technical and scheduling problems plagued the Shanghai Major which they were responsible for. The company also had to endure further embarassment when miscommunication between Perfect World and the Marriott hotel led to the players waking up the day after the tournament to find their personal belongings had gone missing from the training rooms, which included the keys to
Bai 'rOtK' Fan's Maserati.

Marriott issued an apology letter, but Perfect World did not make any public comment on the fiasco until now.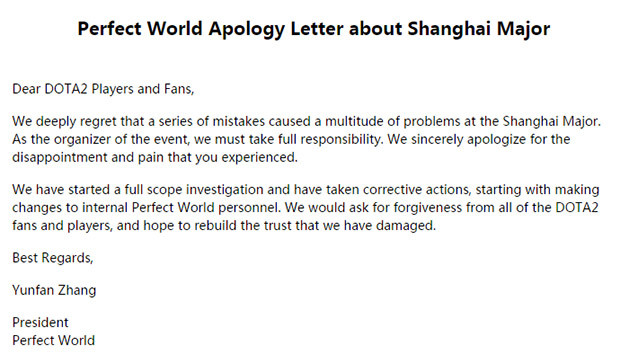 Their post in Chinese and English was published on Dota2.com.cn, and comes more than four weeks after the end of the tournament. The 95-word "apology letter" is said to be written by the President of Perfect World and is essentially a sweeping statement which acknowledges they will "take full responsibility" for the "multitude of problems" and that they ask forgiveness from Dota 2 fans and players.

It is the second major event Perfect World has hosted in China, with the organisation behind the Dota Asian Championships (DAC) last February. Seeing as they remain the Chinese license holder it seems probable Valve may look to them to organise events again in the future, and this may be the first step towards rebuilding the trust between the two companies.

The apology may have come a little too late for many fans, with some even cheekily commenting it was written on
Roman 'RAMZEs' Kushnarev's stolen keyboard. Nevertheless, Perfect World has followed in Valve's footsteps and made a public apology for the event, albeit with delays, but that shouldn't really surprise us now should it.