Fnatic defeated DotaPit Champions MVP Phoenix convincingly to claim the SEA Qualifier spot of Epicenter LAN Finals. Leading to this matchup, MVP has had a fantanstic showing at DotaPit where they defeated
Evil Geniuses 3-0 to claim the championship and not changing the roster for the Manila Major. Fnatic, on the other hand, has been playing with
Adam Erwann 'Adam' Shah due to
Chai 'Mushi' Yee Fung having health issues. When the dust has settled, it was
Fnatic who walked over
MVP Phoenix* with an impressive [h3]3-0 victory[/h3] in the best of five series. With this victory, Fnatic will have a chance at competing for [h3]the largest prizepool outside of China for a non-Valve event[/h3] in May at the Epicenter LAN Moscow Finals.

[h2]Dj delivered[/h2]

One of the MVPs is undoubtedly
Djardel 'DJ' Mampusti who had [h3]an amazing performance throughout the series.[/h3] His Doom in Game 1 was the prime reason how Fnatic staged a comeback after losing two lanes of barracks. [h3] Consistently being able to Doom the Enchantress[/h3] – the most heavy-hitting hero on MVP's lineup, Dj [h3]took a way a very large source of damage[/h3] and prevented Fnatic's heroes being ripped to shreds by Impetus.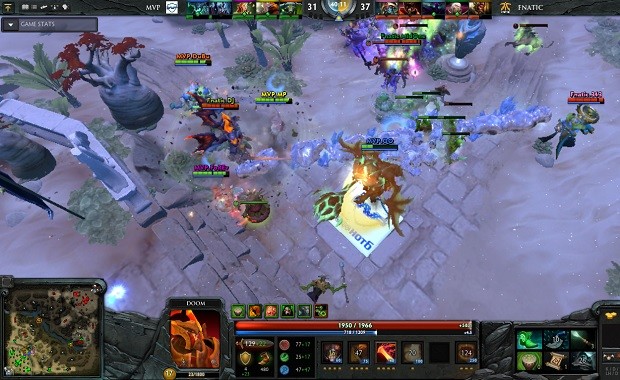 Two men stomped and Enchantress doomed = ez win



However, more impressive was probably how Dj managed to land [h3]2-hero War Stomps in combats[/h3], holding the Radiant heroes in position for
Yeik Nai 'MidOne' Zheng to execute his combos. With Fnatic on the backfoot for the better part of the game, [h3]Dj was able to make big plays, turned the tide around and secured the first game for the team.[/h3]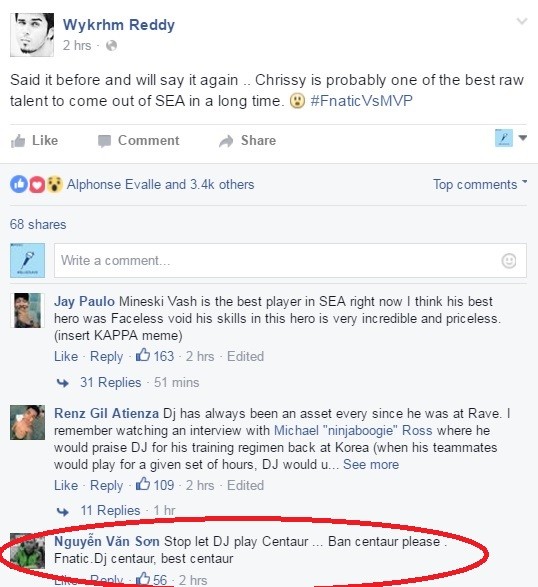 Source



[h2]Great chemistry despite a standin[/h2]

Fnatic also appeared to have [h3]fantastic coordination among the players,[/h3] despite
Adam Erwann 'Adam' Shah standing in for
Chai 'Mushi' Yee Fung and
Wai Pern 'Net' Lim moving to position 1. The combos were executed very well and gave MVP little room to manoeuvre.

One such example would be the second game. With
Seon-Yeob 'QO' Kim playing Slark, a very slippery hero, he was expected not to die a lot. Nonetheless, Fnatic got their full combo and were able to [h3]drop him in a matter of seconds[/h3] more than once.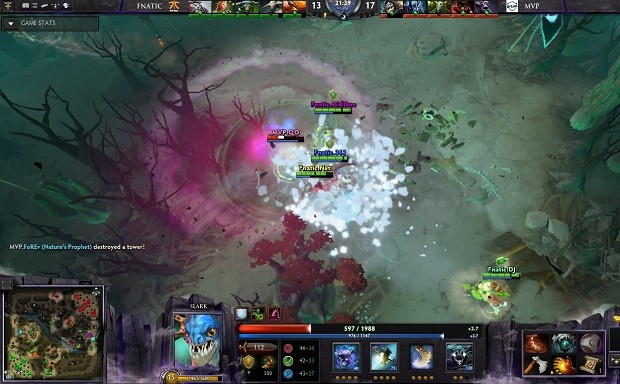 From hundred to zero with no escape



The stuns and silences were cast [h3]with surgical precision,[/h3] locking Slark in position and unable to escape. The pickoff on Slark at 28 mins allowed Fnatic to take the mid melee barracks without resistance and QO's similar death a few minutes later saw[h3] Fnatic walk into the base and claim the second game.[/h3]

[h2]What happened to MVP?[/h2]

On the other side of the map, DotaPit Champions MVP Phoenix looked rather [h3]out of steam[/h3] after defeating
Evil Geniuses 3-0 in the Grand Finals. In this series, they would often [h3]be able to secure an early advantage but fail to gain critical mass and close out the game.[/h3]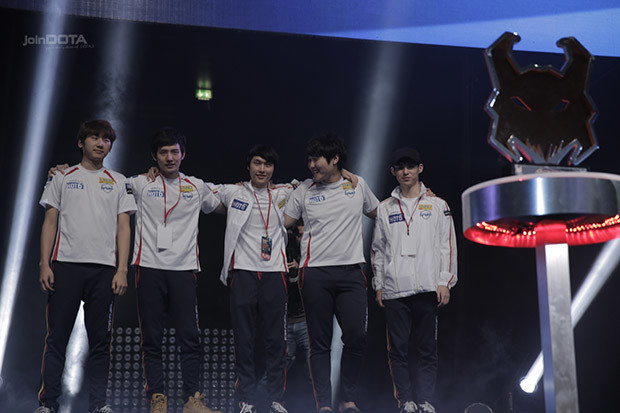 The Korean squad still has much to do



Perhaps it was
Seon-Yeob 'QO' Kim who was having a particularly tough day as his performance throughout the series was unimpressed. His Outworld Devourer in Game 1 was not impactful at all, with rather [h3]limited farm and slow item progression.[/h3] Even with
Sang-Don 'FoREv' Lee having a Beyond Godlike streak before the 20 minute mark, MVP was unable to force Fnatic to tap out. His Slark in Game 2 was also [h3]unable to wreak havoc in combat and died to nicely executed combos from Fnatic.[/h3] Overall, one can say that QO's presence in the series wasn't really felt.

With this victory, Fnatic has secured for themselves [h3]a spot at the Epicenter LAN Finals[/h3] in Moscow, where 8 teams compete for half a million dollars of prizepool. They have also asserted their position as [h3]a strong contender for the top spot in the South East Asia region,[/h3] having beaten MVP Phoenix twice in a row.


Impressive 3-0 by @FNATIC over @MVP_GG making a strong case for their direct invite to Manila Major.

— David GoDz Parker (@BTSGoDz) March 28, 2016
Congratulations to Fnatic for winning the Epicenter SEA Qualifier Finals in a dominant fashion!