The fifth installment of DreamLeague is coming, and with it come some changes to the format. The organisers have also helped make it viable for all teams by offering a bonus for each victory!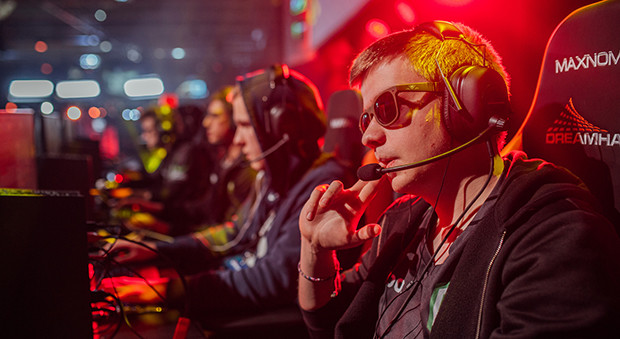 Reigning champions OG received a direct invite to the playoff stage in May (Image: Dreamhack)



Everyone's a winner! $1,000 bonus per victory
The KDL in Korea offered a similar bonus to motivate weaker teams, but it only rewarded teams for winning a match, whereas DreamLeague Season 5 will be rewarding teams for simply winning a game. DreamLeague Season 5 kicks off with an eight team league, with each team playing each other in a round robin bo2. In the League phase teams will receive a point for each game they win along with a bonus $1,000, making it worthwhile even for teams who do not reach the playoff stage.

The top 3 teams at the end of the league will qualify for the playoff stage to take place in Stockholm, Sweden, where they will join direct invite and Season 4 winners
OG. The League will run from March 21st - April 21st, and the $100,000 playoffs will be on LAN on the 21st-22nd May.

DreamLeague Season 5 will not feature at Dreamhack
One change to the format which may come as a disappointment for frequent Dreamhack visitors is that neither the league nor the playoff stage will appear at Dreamhack, as has been customary in all four previous seasons.

The entire playoff stage will instead be played in the Monster Energy DreamHack Studios in Stockholm, where "Phase 2" of DreamLeague Season 2 took place at the end of 2014 before then finishing at Dreamhack Winter.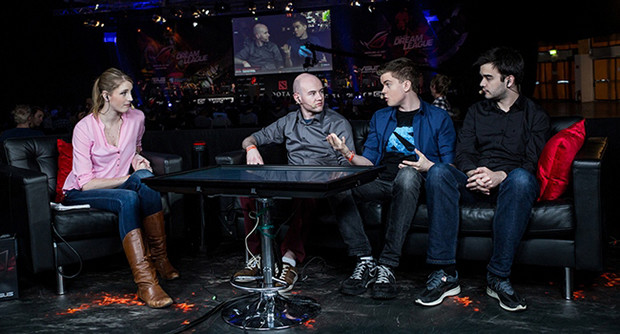 Shot of the couch at DreamLeague Season 4 (Sheever, Shane, ODPixel, SyndereN)



Sir ActionSlacks added to the list of talent
For Season 5 DreamLeague will be enlisting the services of Jake "SirActionSlacks" Kanner, who will be acting as a co-host alongside Jorien "Sheever" Van der Heijden. DreamLeague said the list of talent is not complete but so far ODPixel and Draskyl and Shane have been confirmed for the playoff stage. Meanwhile SyndereN, who was part of Season 4's production, is registered to compete in Season 5 with his new team "No Diggity", assuming the team keeps the same roster as the one they used in the Epicenter EU Qualifiers earlier this week.

Competing teams
Season 5 has managed to entice the interest of some big players in the CIS scene with
Virtus.Pro* and
Vega Squadron * both down to compete. One part of the appeal may be DreamLeague's offer that any team who reaches the playoffs can stay in Stockholm the week after the tournament to practice for the Manila Major.

The playoffs for DreamLeague Season 5 fall the week after the Epicenter LAN event in Moscow, which may be one reason why Alliance and Liquid have not signed up.

Participating teams in the League stage

Virtus.Pro*
Vega Squadron *
Team Empire
Natus Vincere
Team Spirit
Mamas Boys*
London Conspiracy*
No Diggity (Era, Synderen, Yapz0r, qojqva +1 - if same roster as Epicenter Qualis)

Directly invited to the playoffs:
OG