Following two early exits at two different LANs
compLexity Gaming have found some much needed momentum ahead of the Shanghai Major after thumping
Elite Wolves in a Grand Finals.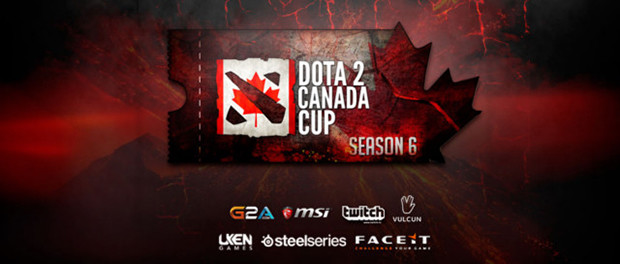 "Always sucks losing but we exceeded everyones expectations including our own, got a few weeks to get ready for the major now," said
Rasmus 'Chessie' Blomdin after their exit in the MarsTV Dota 2 League 2015 - Winter Season, and last night will certainly go down as a victory in both result and morale.

Post TI5 Complexity lost two key members in
David 'Moonmeander' Tan and
Tal 'Fly' Aizik, but the Winter Major transfer window saw them add three new players. The team attended both Starladder and MDL in January, but failed to make their mark on either of the tournaments. Last night the positivity Chessie showed in the aftermath of MDL, seems to have done the trick, with CoL securing a victory over Peruvians
Elite Wolves in the Grand Finals of Canada Cup Season 6.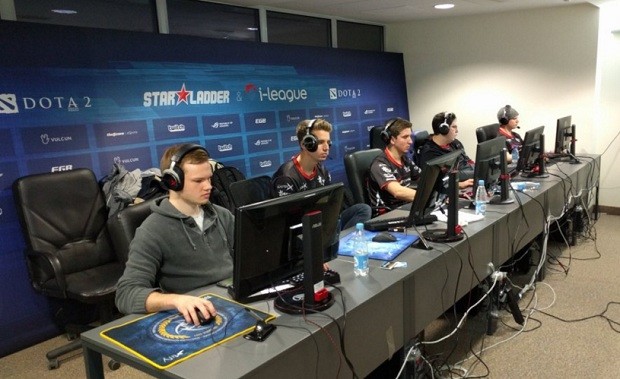 Not a routine victory for Complexity

The sixth season of the Dota 2 Canada Cup #6 featured a total of 16 teams in 4 Groups battling for a starting prize pool of $20,000, which was doubled thanks to community contributions up to $40,763 . It has long been a proving grounds for new NA teams to get to grips with serious competition, and featured casts from well known personalities such as Maut and Purge.

The finalists for this season were Complexity and EWolves who faced off in a Best of 5 Grand final for the title and the first place prize of $24,458. The competition was not without challengers, with the first place finishers of the Shanghai NA Regionals
Team Archon* as well as
Shazam* also part of the playoffs.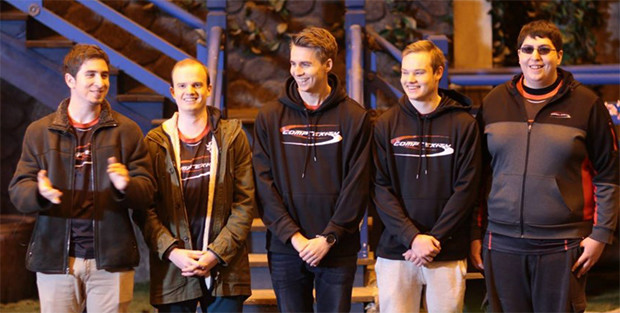 Complexity during the MDL pre-tournament photoshoot (Image from

MarsTV's Facebook



Revenge for an earlier defeat
The Best of Five final between Complexity and E-Wolves seemed a rather one sided affair for the boys in red who clean swept the Peruvian squad with a 3-0 score line. This was however, a bit of surprise as E Wolves had successfully managed to defeat Complexity in the Winner bracket finals sending Chessie & Co. into the lower bracket of the event.

The finals however, were a totally different story for E-Wolves who were completely outplayed by Complexity with special emphasis towards team coordination taking over game 3 in less than 30 minutes. Although shoutout goes to
Juan 'VaNn' Tito for his Double Skadi with Refresher Orb on his Slark in the first game.




This marks Complexity's first win for the year and a rather important one as the team has been searching for their lucky charm for quite some time especially after bringing back the old HoN roster from the past in hopes of achieving similar success they had in Ti5.