The incredible event that was the Starladder i-League ended with a Grand Finals between WCA winners Alliance and Summit 4 victors Evil Geniuses. Nine TI champions entered the arena but only five came out with a new title in what was a terribly convincing display.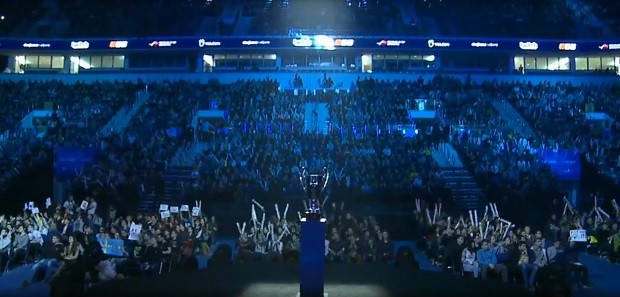 The Stage is set for an epic encounter
The Grand Finals of the Starladder i-League attracted phenomenal viewership, with over half a million viewers divided between the Chinese, Russian and English streams. Here on joinDOTA our users heavily favoured
Alliance in the encounter, with over 67% voting for the Swedes to take the series, like GoDz for example.





Evil Geniuses' bo1 defeat to Alliance in the groupstage saw them place third, and as a result had to go through the quarter and semi-finals. Their two opponents
Vega Squadron * and
PSG.LGD in the playoffs did not really give the TI5 champions too much trouble, and the matches were a return to form for
Artour 'Arteezy' Babaev. Alliance would be the real test.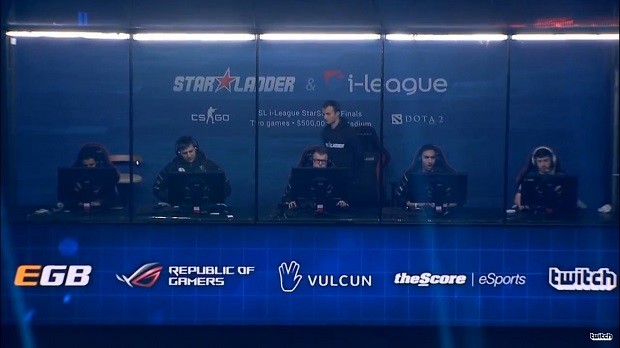 EG getting ready for the Grand Finals



Game 1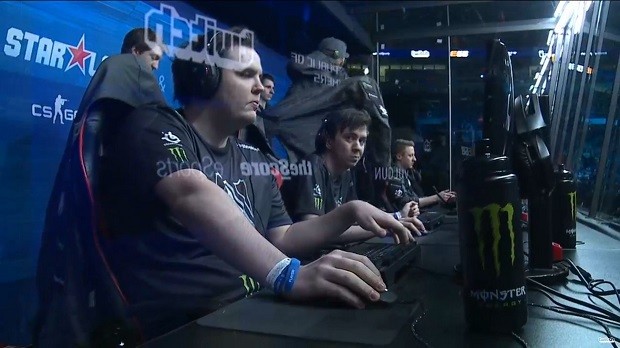 Alliance is drafting



As it turned out, Game 1 was a quick affair neatly executed by the Swedes. It all started down hill when
Dazzle and Io teamed up and killed a jungling level 1 Darkseer
. Alliace was almost always one step ahead of Evil Geniuses, pulling off successful ganks and counter-ganks with a mobile lineup. The kill score was
15-3
in favour of the Radiant only 18 minutes into the game.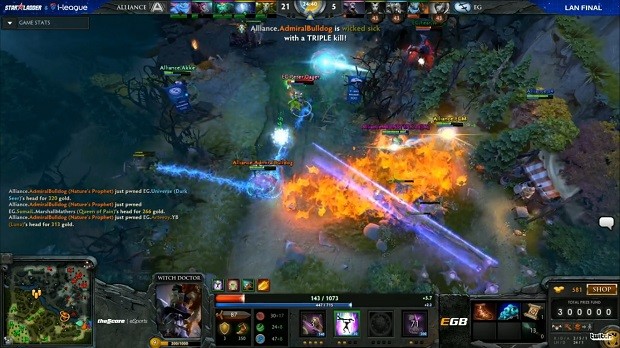 EG's heroes are easy targets for Alliance



Every single hero of EG fell prey to a Blink Dagon Puck, backed up by Nature's Prophet and Io's Relocate. Even
Artour 'Arteezy' Babaev's Luna is very squishy and died in mere seconds from the heavy burst. Save for a valiant defense attempt at 21 minutes in which EG successfully pushed back Alliance, killing Wraith King twice and popping the Aegis on Puck,
Alliance was firmly in the driver seat.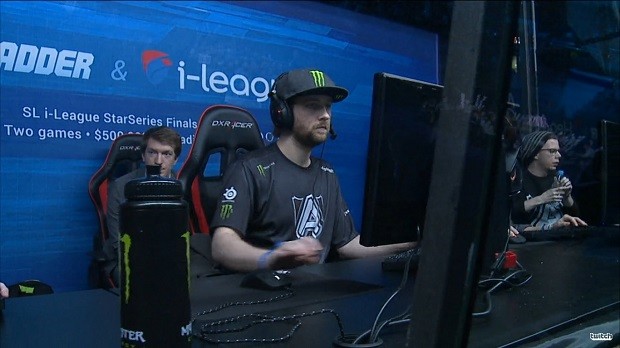 Loda looks rather calm and confident against TI5 champion



After a
five-for-none exchange
at the bottom lane when EG got wiped, they tried their luck with a desperation smoke 27 minutes in. However, only disaster ensued as
Gustav 's4' Magnusson quickly scouted out the gank and
[b]Alliance quickly decimated EG, forcing a GG call.
[/b]


Final score of game 1



Game 2

Game 2 saw EG determined to strike back, picking up Batrider for
Saahil 'Universe' Arora and Spectre for RTZ. Unfortunately, they
[b]let Bulldog have Lone Druid
[/b]. The Swede offlaner quickly farmed and rose to the top of the net worth chart.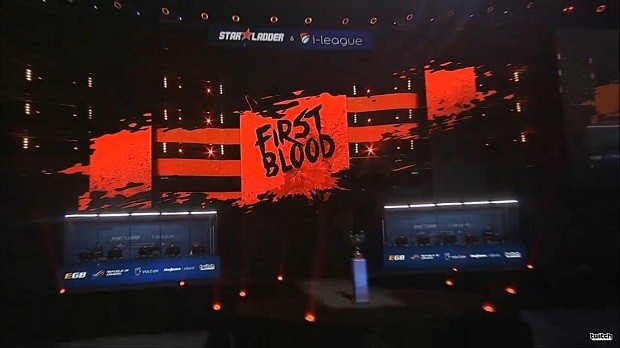 Bulldog got first blooded but was quickly back in the game



On the other hand,
[b]Alliance systematically took down outer towers of EG
[/b], leaving them with little place to farm. S4's Night Stalker was a huge factor, shutting down the Batrider with his great vision. At 20 minutes, Alliance was outfarming EG to the point that [h3]
Joakim 'Akke' Akterhall's Chen exceeded Spectre in terms of net worth.[/h3]

Alliance kept coming at the base of EG, who had to spend multiple buybacks just to hold off the aggression. However, it all collapsed at the 33 minute mark, when Universe messed up his ultimate and was killed instantly after jumping in.
[b]Alliance took bottom rax, then procceded to take mid rax and top. It was all over for Evil Geniuses and not even a Greek God could save them.
[/b]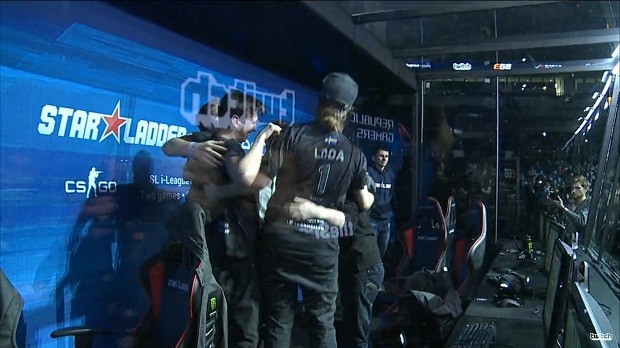 Everyone in Alliance is celebrating right after EG conceded
Alliance is the champion of Starladder i-League!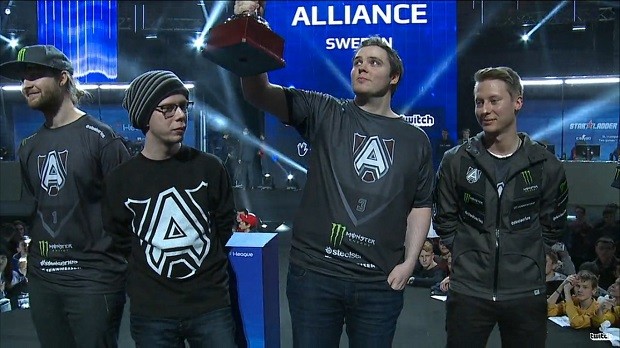 Bulldog holding the trophy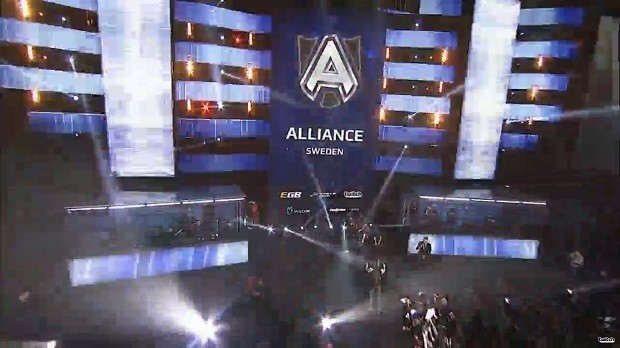 The Alliance is definitely back in business after this quick takedown



Final Standings

12 teams competed in the Starladder i-League LAN Finals, but only the top 6 featured in the main event which was held inside the Minsk Arena in Belarus infront of a live audience. The groupstage was a best-of-1, and the top 3 went through to the main event. During the groupstage it was Liquid and LGD Gaming who topped each group, but both teams only went as far as the semi-finals. Below are the final standings for the first major LAN of 2016.

1.
Alliance - $120,741
2.
Evil Geniuses - $60,370
3.
Team Liquid - $30, 185
4.
PSG.LGD - $30,185
5.
Team Secret - $15,091
6.
Vega Squadron * - $15,091
7.
Fnatic - - $5,030
8.
Virtus.Pro* - $5,030
9.
Natus Vincere - $5,030
10.
Team Random* - $5,030
11.
Team Spirit - $5,030
12.
compLexity Gaming - $5,030