With Evil Geniuses already through to the Grand Finals, the second spot was reserved for either Liquid or Alliance. Liquid were in incredible form going into the match but with minimal LAN experience, nerves were always a possibility.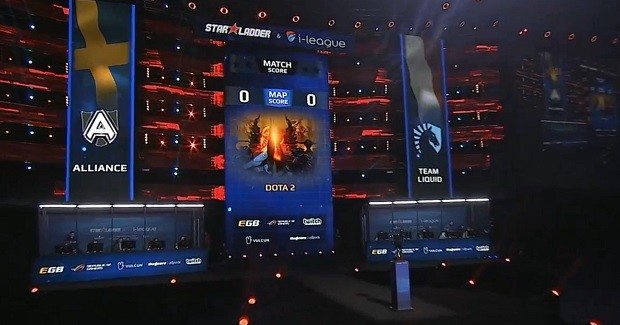 Alliance got the invite, but who is the stronger of the two teams?
The second semi-final of the day was between
Team Liquid, who finished top of group B, and
Alliance, who disposed of Team Secret in the quarter-finals to reach the final four.

There was some grounds for animosity between Alliance and Liquid, with the Swedes victory at WCA 2015 resulting in a direct invite to the Shanghai Major, ahead of Team Liquid. Liquid still qualified via the Regionals, but with 3 wins out of 3 against Alliance they might have felt they deserved an invite ahead of them which was something Mind_Control touched upon in the pre-match interview.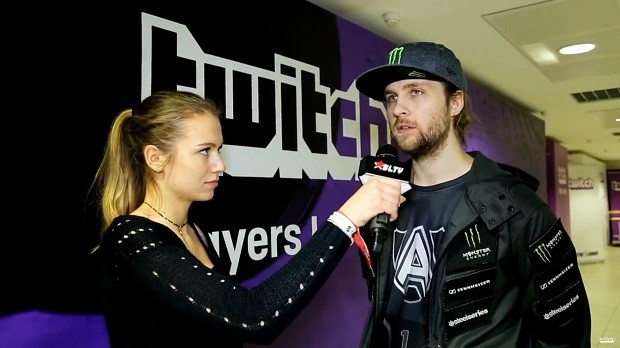 Loda said the plan was to beat the teams they usually lose to, one of which is Liquid



Careful planning in the draft pushes Bulldog onto Weaver
Despite discussion on the panel into the lethal nature of
Jesse 'JerAx' Vainikka's Earth Spirit and Tusk, Alliance opted instead to ban out
Adrian 'Fata' Trinks heroes, taking Invoker and Razor out of the pool. Liquid went for the more conventional Bulldog bans and Lone Druid and Nature's Propher were excluded from the opening game.


Joakim 'Akke' Akterhall got his Chen,
Jerry 'EGM' Lundkvist his Rubick and Jerax his Earth Spirit. Liquid went for a third pick Dark Seer, and with Alliance having already picked their two supports (Rubick and Chen), they could do so without fear of the Oracle pick which is a direct counter for Dark Seer in lane.


Alliance last picked Bulldog, who was given Weaver considering 4 of Liquid's 5 bans were directed at his hero pool. Winter commented he expected a last pick Doom and not Weaver for Alliance, because Alliance were lacking a durable carry, but perhaps the Weaver is better against the Io ultimate.
Henrik 'AdmiralBulldog' Ahnberg has played the hero on stream and in pubs, but only had two competitive matches on record with the hero before the game.

Nerves show as Mind_Control looks off his game early on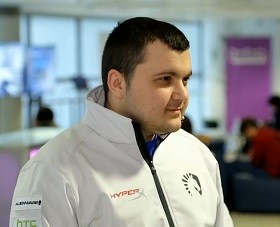 Mind_Control seemed nervous in game 1

Ahead of the match the English casting panel discussed Liquid's relative inexperience on a big stage, with previous experience for the likes of
Lasse 'Matumbaman' Urpalainen just the Nanyang Championships in Singapore last year.
Ivan 'MinD_ContRoL' Borislavov is also inexperienced on LAN, and his nerves showed in the opening few minutes.

The Bulgarian got needlessly caught out on Dark Seer versus the Juggernaut and Rubick combo. The Liquid offlaner then tried to pop a healing salve while below 100 hp but it gets almost instantly cancelled by a passing ranged creep.

As a last resort he then ran into the Alliance jungle on the Dire side in an attempt to deny himself to creeps but Akke who had arrived to finish off the Dark Seer ws quick to think on his feet and possesses the ursa creep and used Clap to kill Mind_Control to secure first blood.

S4 baits Liquid to dive while his team-mates are on their way

At 7 minutes in
Gustav 's4' Magnusson showcased his experience, by baiting in Liquid's Death Prophet, Earth Spirit and Wisp into believing they had an easy kill at Alliance's Dire mid tier 1 tower. However, it ended up being a clever ruse to buy time for his team-mates to arrive from the south.

When almost dead S4 fired the orb away from safety but towards Alliance's incoming troops. Jerax and his team followed the orb to the ramp near the rune to kill S4, but then lost all three of their team after bumping into Loda and his partners in crime. A calculated move by S4 which put Alliance slightly ahead.

Alliance turn up the heat while Bulldog farms freely

The First 10 mins Alliance put the pressure on, and the early take down of Liquid's tier 1 top tower at around 6 minutes, had given BullDog's Weaver plenty of time to safely farm. At 13 minutes Alliance continue to synergise their spells well in the mid lane, with Loda starting his BladeFury just as S4 jumps in to cast Dream Coil. The streanded Liquid frontline were hung out to dry and then a Loda Omnislash finished them off.

The fight had started because Liquid went 5 v 1 on EGM's Rubick at mid tier 1, but the consequence was a team-wipe for them. 11-5 for Alliance post-fight and Weaver, Juggernaut and S4 top the networth chart. 16 minutes, Alliance secured Roshan and for Liquid it looked like their only way to come out of this game victorious would be to slow the game down.

Their big break would not come until the 20 minute mark after a high ground push by Alliance. AdmiralBulldog had gone too deep on his Weaver in an attempt to kill Death Prophet, and the timing was unfortunate.
Adrian 'Fata' Trinks's ultimate just ran out on Death Prophet and she healed up, leaving Bulldog in no man's land with no escape. Bulldog falls and Alliance backed off.

Winter on Jerax play: "That was some free kick by David Beckham right there"
It was the start of Liquid's best period of the game and over the course of the next 10 minutes, Alliance hold slipped away, culminating in a disastrous attempt to stop Liquid taking Roshan. The crucial play in that battle was by Jerax, who got a Rolling Boulder stun on 3 of Alliance before rolling out to escape.

He then swung back in to send one more Boulder to the escaping Loda Juggernaut who had just bought back to stop Roshan. The final Boulder Smash on Loda had Winter in a fit, "That was some free kick by David Beckham" said the analyst in response to Jerax's big plays outside Roshan.



The start of better fortune for Liquid but ultimately not enough
Liquid went for Alliance high ground at 30 mins, and fortunately Loda bought time for his team-mates to come back after another poor battle. The game that had been so one-sided in the first 20 minutes, become a tense contest by 30 minutes.

The game went on for another tense 13 minutes, but it was Alliance who came out of it alive, with an micro intensive final stand between the two teams at the 41 minute mark. Hats off to Liquid for coming back, and even more so to Alliance who stuck with it even after their immense lead vanished. MVP's for the first series were S4's Puck and Jerax's Earth Spirit.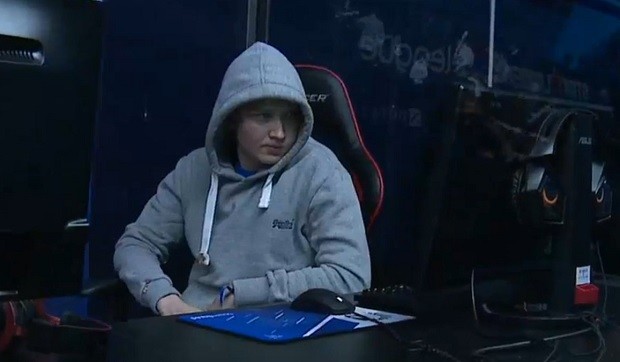 Matumbaman after Game 1 on Gyrocopter



Game 2: Liquid add Oracle to the mix to protect the Death Prophet, but stuns are lacking
The second game was far more brutal for Liquid and ended after 29 minutes with 24-5 the final scoreline. After an overcommitment cost them dearly bot lane, Liquid and Alliance had gone happily back to farming. AdmiralBulldog was allowed the chance to play his Lone Druid and had a great lane with a 9 minute Midas.

It was a very methodical game by Alliance who did not rush into battles, and instead waited for the perfect time to strike. Liquid had used the time to secure objectives, two tier 1 towers and later a Roshan at 25 minutes. "They know the timing for Alliance is the radiance on the bear and they're trying to get as much done before that happens," said Winter.

Although the combination of Spirit Siphon and False Promise ws a brilliant prospect, the fact Liquid had only One Stun on their team meant
Jonathan 'Loda' Berg had free reign.

"Thing for Liquid is, they're not very good at killing Juggernaut. Unless they double silence him there's not much that can stop him from using bladefury and tp'ing out," said LD in the commentary box.

Juggernaut and Lone Druid go unchecked, Liquid ravaged
With Alliance going Battle Fury Juggernaut and Radiance Bear, their goal was to outfarm Liquid, and a successful smoke catches three of Liquid in exchange for none. Liquid's outer towers fell quickly but the Swedes were hesisitant to go high ground.

Their time to strike came just as Liquid tried to go for the respawned Roshan, and Alliance left no survivors. Near the 30 minute mark Bulldog's Bear was unstoppable, and with no answer to Loda's Juggernaut, Liquid were helpless, and called "gg" once Alliance got mega creeps.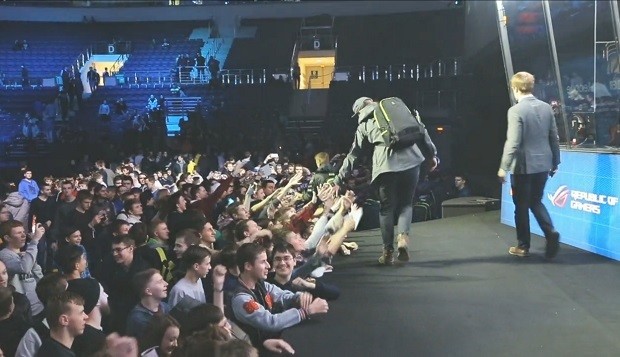 Loda leaves the stage after semi-final victory



9 TI champions + Arteezy to grace the Grand Finals





Winning is really nice but seeing all the fans after is the best! Thanks guys ❤️❤️ 😄

— Joakim Akterhall (@FollowAkke) January 16, 2016



This means that the Grand Finals of the Starladder i-League will be Evil Geniuses against Alliance. Alliance won the bo1 in the groupstage against the NA team, but a bo3 is a different ball game. Both teams came into Starladder off the back of LAN victories, Alliance the WCA and Evil Geniuses the Summit 4. Who can make it two wins out of two? You decide.

Who is your favourite to win the Grand Finals? (bo3)