Virtus.Pro*, who recently replaced
Ilya 'Illidan Stormrage' Pivtsaev with
Airat 'Silent' Gaziev, seemed to have made a right decision.
Team Liquid and
OG were among their victims. The casters commented that VP finally broke their "5th place curse".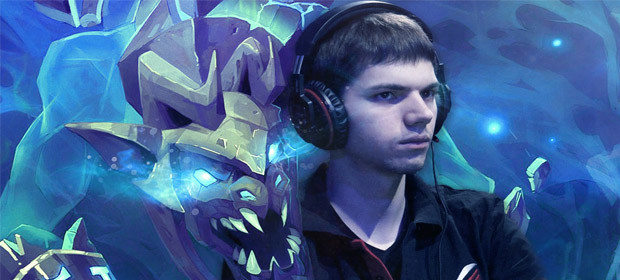 Lil with his signature Visage (Image: Source)



The opening series began with VP proving that they should not be underestimated. Liquid, known for their constant pressure and aggression, is one of the stronger teams in the European scene today. Yet, the scoreboard was pretty even in all 3 games played. It was essentially down to whoever who makes more mistakes loses.

Even though
Adrian 'Fata' Trinks was drafted the Razor, on whom he has a 75.5% win rate this patch, VP secured the series by showing the reason why most teams ban Visage when going against them.
Ilya 'Lil' Ilyuk's impeccably timed familiar stuns allowed VP to have a positional advantage, disabling heroes after heroes to enable the team to finish off Liquid one hero at a time.



N0tail showcases his micro skills


The second series saw
OG taking on
EHOME.
Johan 'BigDaddyN0tail' Sundstein showed off his micro skill by playing 3 different heroes that required some form of micro. The series began with him on his signature Meepo. Although EHOME did have the stronger draft with the Huskar, it was their positioning that lost them team fights after team fights. Game 1 came down to a base rush. OG, being the team with the better pushing potential having drafted both Meepo and the Shadow Fiend, came out the victor.





With many of their signature heroes banned, OG drafted a unique lineup for Game 2, with
Andreas 'Cr1t-' Nielsen playing Abaddon and N0tail on the Lone Druid. Nonetheless, it was EHOME's teamfight-centric lineup that came out on top, forcing a decider game.

N0tail once again exemplified his micro skills on his Brewmaster in the final game. Time and again he managed to isolate heroes from team fight to allow for the team to just focus down individual heroes without distractions. With N0tail's micro skills, coupled with
Amer 'Miracle-' Al-Barkawi's fed Shadow Fiend, the Chinese team had to concede defeat.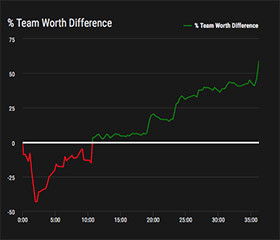 Game 1- Red: OG, Green: VP
A new-found synergy among VP


Coming into the final series and the success from N0tail's micro skills, OG's captain
Tal 'Fly' Aizik decided to once again pick up the Meepo. Unfortunately, the game did not pan out as it did previously. It was as if
Airat 'Silent' Gaziev was the missing piece of the puzzle for VP.

The Russian team had amazing synergy with
Artem 'fng' Barshack drafting a lineup whose skills not only synergises with each other, but when perfectly executed, countered the deadly Meepo. And perfect execution was precisely what VP delivered. The Russians got off to a great start and that early lead grew larger and larger until finally OG had to tap out.

VP came into game 2 with a bang as well as they dominated the game from the 5th minute onwards. Perfect execution of their game plan allowed them to end the final game of the day 33-9, thereby eliminating OG from the tournament.

OG ended their run in 4th place. VP however, is now in the top 3 and will face
Vici Gaming in the lower bracket finals to fight for their spot in the Grand Finals against
Evil Geniuses.





Do you think VP made the right decision replacing Illidan with Silent?