In the last match of the day,
Johan 'BigDaddyN0tail' Sundstein's
OG faced off against the last remaining Chinese team in the tournament
EHOME. In spite of EHOME looking very strong and having defeated
Vici Gaming rather convincingly earlier in the day, 70% of the bets were placed on OG and they did not disappoint their fans. (Image: ESL)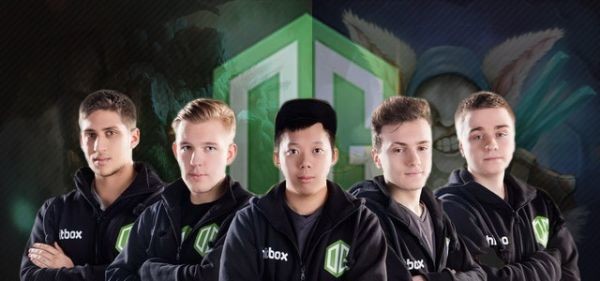 Cty brings the pain to OG


In the first game of the series, OG let
Chen 'Cty' Tianyu get his hands on his signature Queen of Pain. Although the European squad did well in the early game as they managed to shut down
Wang 'Old chicken' Zhiyong's Windranger in the middle with the help of rotations from the Night Stalker, Cty had complete free farm.

Once he started joining the fights, EHOME were able to counter-initiate each time OG tried to make a move on them. With EHOME was coming on top in each fight. Chinese took full control of the game once Cty got his Orchid. He ended the game with a dominant performance racking up 14 kills and leading his team to victory.


OG stick to their guns


With one game away from elimination, OG again picked Tiny for N0tail and combined it with an Alchemist for
Amer 'Miracle-' Al-Barkawi. The Alch played selflessly the entire game giving BigDaddy a very early Sceptor which helped him stack item after an item.

GG! Io and Tiny completely took off for @OGDota2 in game two! #FrankfurtMajor https://t.co/KzRMkaEzwA
https://t.co/UpbrQmnpEd— ESL Dota2 (@ESLDota2) November 20, 2015
OG's signature parring in full force.

Tiny ended the game at the 24 minute mark with a Butterfly, a Moonshard and a Satanic in his inventory. This was way too much for EHOME to handle and with the use of their signature strategy OG forced the deciding game in the series.


N0tail delivers the knockout punch to China


Having played the most matches in the tournament, OG had two of their players, Notail and Miracle-, with the most number of distinct heroes played at this Major. Going into the final match of the series, they again showed their versatility picking up a Viper for Miracle- and a Phantom Lancer for Notail.

Thanks to those picks they were able to take full control during the entire game and managed to force the GG at the 37 minute mark without breaking much sweat. BigDaddy ended up with an impressive 11-1-13 while his mid laner got a very respectable 8-2-13.

This means that the Frankfurt Major is the first tournament organized by Valve which does not have an Asian team in the Top 3! With that said OG will go up against EG tomorrow morning and the winner of that series will face Secret in the Grand Final.


Does OG have what it takes to win the Frankfurt Major?