Fnatic came into the Majors as the hotshot of SEA and although losing to Mineski in the qualifiers, they were still a SEA favourite. Sadly, they got off to an unconvincing start in the Majors losing to both EG and Newbee. However, it was OG who dealt the final blow, ending Fnatic's dream of claiming the championship. Why did they fail to perform even with such a successful run in the SEA scene behind them? Kuku from Mineski commented.
Crushing defeat to OG sees Fnatic out of Majors


After 2 defeats and ending at the bottom of Group A,
Fnatic had one last chance to keep their hopes of being the Fall Majors champions alive. It was down to this do-or-die best of 1 against
OG in the lower bracket playoffs.

In order to capitalise on their strengths, Fnatic drafted heroes like Gyrocopter and Bristleback who are great in the laning stage yet also able to come on strong mid game. The tradeoff for that was that they lacked late game potential.

Despite fairly even lanes,
Andreas 'Cr1t-' Nielsen's spot-on rotations on his Io allowed OG to gain the advantage over Fnatic, and although the SEA team looked to counter the aggression, they just lacked the execution to pull it off. OG was even able to turn a losing team fight into a great one as
David 'Moonmeander' Tan's Earthshaker picked up an early Blink Dagger.

Being left unable to respond to the never-ending aggression of OG, Fnatic could only watch as the European team's lead spiraled out of control to the point that even when Fnatic threw everything they had just focusing on taking down
Amer 'Miracle-' Al-Barkawi's Huskar, they couldn't even pop the Aegis as perfectly timed Armlet toggles as well as the Dazzle and Io heals rendered their attacks ineffective.

By the time
Djardel 'DJ' Mampusti's Bristleback, who is the tankiest hero in their lineup, could be taken down as easily as popping a balloon, Fnatic knew that the battle was lost and conceded defeat.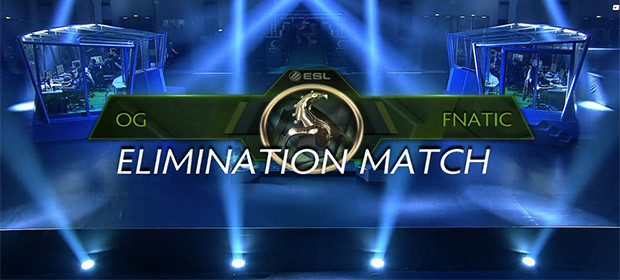 Kuku gives his view on Fnatic's underperformance
Mineski has been one of the surprising teams in the Majors, first taking down SEA giants Fnatic to claim their spot in the Majors, then adding Alliance and EHOME to their victory counts. In an interview,
Carlo 'Kuku' Palad was asked to comment about Fnatic's underperformance. He identified two major problems that hindered the SEA team.

Firstly, the constant switching of roles between
Chai 'Mushi' Yee Fung, DJ, and
Chong Xin 'Ohaiyo' Khoo puts the team still in a very unstable state as they are not as familiar with their roles as they should be. Secondly, the team members are of different nationalities, which in turn takes a toll on their communication, thus hampering their ability to perform at their best. You can watch the interview below (At minute 15).





Do you agree with Kuku? What do you think are the reasons for Fnatic's recent underperformance?