Just two weeks after 5Jungz was picked up by Team Liquid, Monkey Business have now also announced sponsorship after rebranding their team to become OG Dota 2. "We finally agreed on a small group of people who we trust to turn Monkey Business into.. well, business. That led us to Hitbox." Gone is the space monkey logo of MB, which is now replaced with a very slick Green Lanterny logo and a cool new name.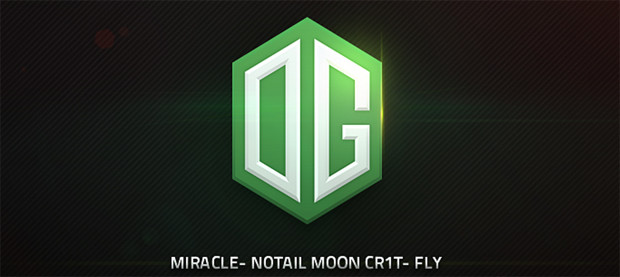 A rather lengthy official Facebook post accompanied the announcement, but in a nutshell OG like Digital Chaos hopes to offer a structure that is more transparent for players, and better represents their interests. "There's so little transparency, if any, between the players and the organization. Players are often never consulted on what brands they will be promoting. They're never included in decision making."

"All the players at OG will be contracted to the team but will retain their own rights," reads the official Facebook post. "The best example we were given was 'Messi can work with Adidas on his own range of shoes but Barcelona FC is sponsored by Nike'. Esports isn't there yet but it's because players can't do this with how all of the team org's are set up."




According to the announcement
Johan 'BigDaddyN0tail' Sundstein and
Tal 'Fly' Aizik were responsible for "grooming the team and leading negotiations for whom we'd trust to make this work". THe team will be bootcamping in Germany from next week all the way up until the Frankfurt Majors, and also mentioned they will be handing out a "bunch of Limited First edition jerseys to give away to the craziest fans at the venue", so die-hard fans be prepared to impress.