Virtus Pro revealed earlier today in a press release that Alisher Usmanov, Russia's third richest man according to FORBES magazine and 71st richest man in the world, has invested $100 million into Virtus Pro through his company USM Holdings. USM Holdings controls the likes of Russian mobile phone giant MegaFone and state-owned gas company GazProm. The goal? "To increase the popularity of e-sports in Russia".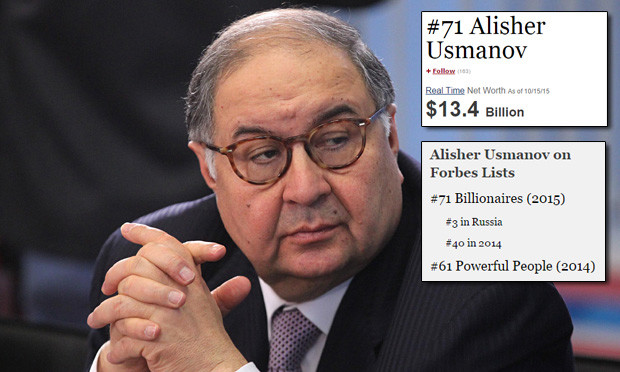 Alisher Usmanov's USM Holdings hopes to increase eSports' popularity in Russia (Image:

Guardian

)



Forbes estimated Usmanov's wealth to be 13.4$ billion and he was one of eight Russian billionaires to sink their money into the Russian Olympics last year for the 2014 Sochi XXII Olympic Winter Games. According to the release the investment could even surpass $100 million in the future.

According to Ivan Streshinsky, a member of the Board of Directors of USM Holdings, Virtus.Pro was well-suited for the investment due to it being "the leader in the e-sports industry in Russia". Streshinsky describe eSports as a "unique proposition", which has "united the sports, media and the internet industries".

So what will the investment be used for?


"Our main goal is to increase the popularity of e-sports in Russia, and this is what USM's investment will go towards. The funds will primarily be used to launch new tournaments and various new gaming disciplines, as well to create media channels to cover the sport and to construct e-sports arenas."


Anton Cherepennikov, Co-owner and Managing Partner of Virtus.pro



Considering the recent success of Virtus Pro's Dota 2 and Counter-Strike: Global Offensive squads, we can expect Virtus Pro to become an even bigger heavyweight in the eSports scene.