Having progressed to the semi-finals,
Team Secret and
CDEC Gaming faced off today at ESL. Both games were full of excitement from as early as the drafting phase, with lesser-picked heroes getting a grand opportunity to prove their worth. Despite seeing some great use of Elder Titan and the likes of Invoker it was
Rasmus 'rASmus' Fillipsen who stole the show as Broodmother across both games despite a rough start in game one.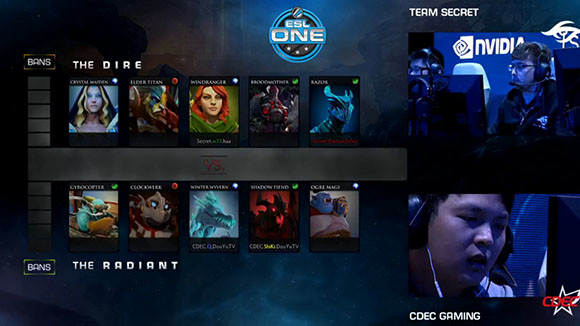 Bravery: First picking Crystal Maiden and Elder Titan.
I step at last onto the terrene plane! Secret picks Elder Titan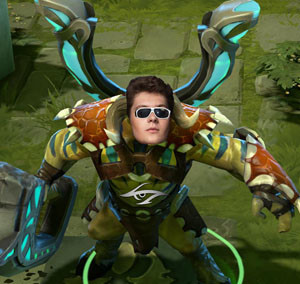 Despite a shocking Crystal Maiden first pick for Team Secret, there was an even bigger surprise still in store.


Clement 'Puppey' Ivanov drafts Elder Titan for his team's second pick, giving the hero his fourth pro appearance since June.

Despite receiving some moderate buffs in 6.85 this decision is still one of bravery for Secret as Elder Titan had yet to find a victory in the last four months.

On the back of yesterday's rampage, CDEC picks up Gyrocopter for
Sun 'Agressif' Zheng once again.


Using two well-space sentry wards, Gyrocopter and Winter Wyvern take first blood on Misery. Misery was left with nowhere to go, having already used one of his available webs for the first rune. Broodmother falls twice more due to some successful ganks from Ogre Magi and an effective use of detection.

Overall CDEC find a lot of success in the early game with simple pickoffs on Secret heroes, punishing their aggresive plays with a lot of nuke damage and some well-place hookshots from
Chen 'xz' Zezhi's Clockwerk.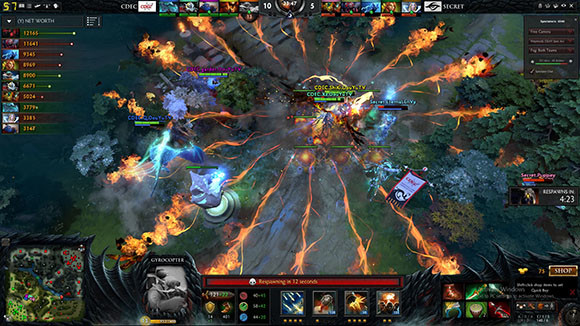 A huge ultimate from Shiki practically destroys Eternal Envy




A cataclysmic encounter in CDEC's jungle leads to a five-man wipe for the defenders. Despite losing
Jacky 'EternaLEnVy' Mao, Secret create more than enough space to take both barracks in bottom lane. After grabbing the Aegis, Secret set their sights on the mid-lane, taking all of their heroes in for a final clash.

CDEC are unable to mount a serious defence and GG is called as
Huang 'Shiki' Jiwei finally falls. While this marks the first game victory for Secret it also serves as Elder Titan's first win in over four months. Good job Puppey!



Hey Alchemist, is my Aghs ready?


CDEC appear to return to TI5 with their early picks in the second game. With Queen of Pain and Bounty Hunter being picked up, Secret grab Broodmother again. The more surprising pick here, though, was CDEC's decision to draft Invoker. With the recent 6.85 buffs we've all secretly been waiting for Invoker's return.
Omar 'w33haa' Aliwi gets given Alchemist for this game with Secret looking to capitalise on their previous success on the hero.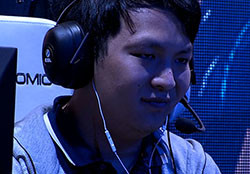 Xz, ready to get his bristle on

First blood goes to Secret in the safe lane as Xz gets run down as a Bristleback by Broodmother and Dazzle. After respawning he tries to take vengeance on Puppy but a patient Shallow Grave prevents this.

The teams exchanged blows pretty evenly into the mid-game but Misery capitalised on every exchange, taking towers in top lane and finding the occasional pick-off. Misery proves once again that his Broodmother is something to be reckoned with as he picks up Radiance and BKB before 25:00.



Double the scythes, double the fun


CDEC find a lot more stability moving forward as Shiki picks up a Desolater and uses it to find some kills on W33ha with his team. CDEC are unable to gain much ground though as Xz is almost forced to permanently defend bottom against Misery.

This gave Secret the confidence to be aggressive elsewhere on the map as they need no fear the Bristleback. Around this time EE picked up his Refresher Orb on Necrophos and was soon given an Aghanims upgrade by Alchemist. These were all the tools Secret needed to win the game, they just needed the space to use them effectively.

Secret acquire an easy Aegis and moved forward to the CDEC base, only to find themselves retreating a short while later. During the retreat, EE took the time to kill some creeps and got jumped by a handful of CDEC heroes, marking the beginning of an epic teamfight with huge losses on each side. Despite losing all heroes but Bristleback, CDEC gained a huge gold boost from the encounter which kept them in the game.

This victory was short-lived though; Secret met the CDEC team in their jungle and dealt an incredible amount of damage in seconds, killing off their supports early and landing a Reaper's Scythe on the Earthshaker. Xz tried to flee back to base but Secret easily caught up to him with EE landing a refreshed ultimate and securing the second game.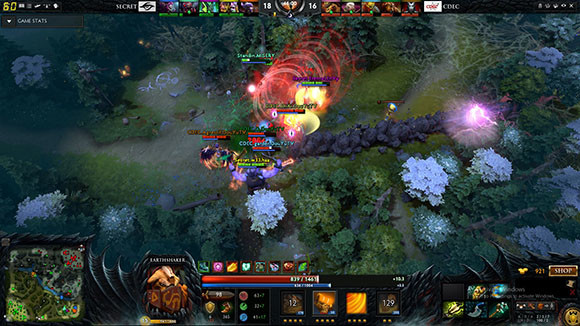 CDEC try to find the perfect combo but fall a little short



After a few questionable decisions in the first round match yesterday, in particular his first game performance on Clockwerk versus Fnatic, Misery was all over CDEC as Broodmother. The hero has appeared several times so far at ESL One New York, with Misery playing it agains Fnatic in game 3 as well as Vega's
Andrey 'Mag' Chipenko playing it in both of their games against Evil Geniuses. A tour de force for Team Secret which qualifies them for the Grand Final.

As Secret move into the finals it's hard to determine what CDEC did wrong this series. They demonstrated a fine degree of control of the map in the first game and found a handful of great fights in the second. Ultimately, though, some fantastically creative drafting from Puppey and the consistently skillful plays from Misery brought Secret a well-earned victory.