Date and time of The International West Qualifier have been revealed. joinDOTA will be your hosts for the West Qualifier, and below are the details you need to know for all the intense action upcoming.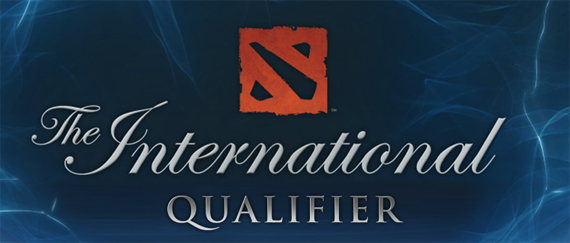 [B]Wednesday, June 6th[/B]
15:00 -
mTw vs
Virtus.Pro
18:00 -
Keita vs
NEXT.kz
20:00 -
Quantic vs
zNation
22:00 -
mouz vs
Infused

Thursday, June 7th
15:00 - LB Round 1
18:00 - LB Round 1
21:00 - UB Semifinal 1

Friday, June 8th
15:00 - UB Semifinal 2
18:00 - LB Round 1.5
21:00 - LB Round 1.5

Saturday, June 9th
15:00 - Cons. Final
18:00 - UB Final
21:00 - LB Final

Sunday, June 10th
18:00 - Grand Final


Toby 'TobiWanKenobi' Dawson will be casting the games, be sure to tune in and witness as teams battle anxiously for a chance to compete in the prestigious tournament.

All the times are in CEST. All of the matches for both the West and East online qualifiers will be best-of-three affairs, up until the Grand Finals, which will both be a best-of-five series. Both the West and East qualifiers will also employ a double elimination grid.